| | 1 | 2 | 3 | 4 | T |
| --- | --- | --- | --- | --- | --- |
| CHA | 19 | 26 | 25 | 29 | 99 |
| NY | 21 | 34 | 24 | 23 | 102 |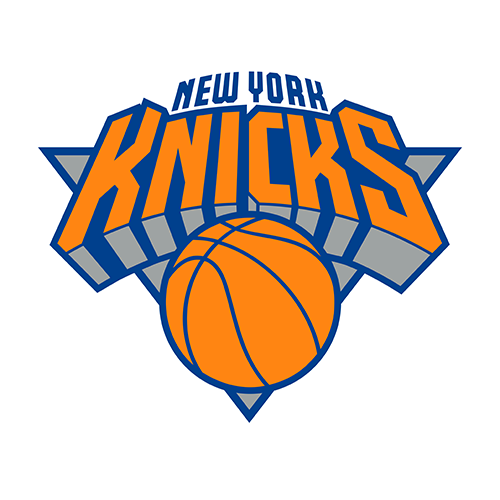 New York gets fourth victory in past 22 games
NEW YORK (AP) -- Tim Thomas got such a lucky bounce on the final shot, all he could do was laugh when the ball dropped through.
Thomas' last-second 3-pointer from the corner gave the New York Knicks a 102-99 victory over the Charlotte Bobcats on Sunday night. Thomas's shot was short, hit the iron and bounced four feet above the rim before caroming off the top of the backboard and dropping through.
"Finally I got some luck," said Thomas, struggling through an abysmal season. "If it is luck, I hope it sticks around for a long time."
The victory was just the fourth in the past 22 games for the Knicks, whose freefall has dropped them from first to last place in the Atlantic Division.
A loss against Charlotte would have been a new low in a season of underachievement, especially with the expansion Bobcats missing two starters and losing a third to injury.
But the Bobcats nearly pulled off what would have been just their third road victory of the season, coming back in the fourth quarter from a 10-point deficit but then falling behind by seven before making a final push to tie it again in the final minute.
"We can leave with our heads held high because we played hard," Bobcats guard Bernard Robinson said. "For something to go in like (Thomas' shot), it happens in the game of basketball."
Jamal Crawford led New York with 23 points, Stephon Marbury had 16 and Michael Sweetney and Penny Hardaway each came off the bench to score 14.
Jason Hart led the Bobcats with 17 points, playing the final 21 minutes after starting point guard Brevin Knight sprained his ankle. Charlotte has dropped six straight to fall to 10-38.
The Knicks used a 6-0 run to take a 97-90 lead with 2:26 left, but Robinson had a three-point play and Jason Hart and Robinson made 3-pointers in a 9-2 run that tied it at 99 with 49 seconds left.
Thomas missed a 3-pointer with 35 seconds left, and Robinson had an open look but missed a driving layup with 13 seconds remaining.
"I went to the left, my favorite side to go to, and I thought I got it up high enough, but it didn't come off my hand right and fell short," Robinson said. "I wish I could have it back."
That gave the Knicks a chance to hold for the last shot, and Thomas' 3 bounced so high that officials checked the video replay to make sure the ball didn't carom off the shot clock above the backboard.
"Once he shot it, he followed through, and that's what you're supposed to do," Charlotte's Steve Smith said. "Every shot with a follow-through has a chance."
The Bobcats were without regular starters Emeka Okafor (sprained ankle) and Primoz Brezec (bruised knee), forcing Melvin Ely to start at center and power forward Theron Smith to make his first career start. Smith grabbed eight rebounds in the game's first nine minutes but then got into foul trouble and didn't grab another.
The big man shortage left the Bobcats using guards Smith and Robinson at center during the third quarter. The Knicks repeatedly pounded the ball inside to Sweetney -- listed as 50 pounds heavier than Smith and 60 pounds heavier than Robinson -- but he had only limited success.
Charlotte trailed just 79-70 entering the fourth quarter, and a 9-0 run ending with Gerald Wallace's steal and a 15-footer by Robinson tied it at 89.
Game notes
Knight was sidelined for five games in late January by a sprained left ankle. ... At one point during the first quarter, none of the five Bobcats on the floor -- No. 0 Smith, No. 1 Hart, No. 2 Ely, No. 3 Wallace and No. 4 Kareem Rush -- had a uniform number higher than 4. ... Charlotte used its 16th different starting lineup. ... New York activated point guard Moochie Norris and placed guard Jamison Brewer on the injured list.
Regular Season Series
NY leads 2-1
Madison Square Garden
6:00 PM, February 13, 2005
Attendance: 19,763
Capacity: 19,763
Referees:
Tom Washington
Leon Wood
Pat Fraher
2022-23 Atlantic Standings