PLAYOFFS
PHX Wins series 4-2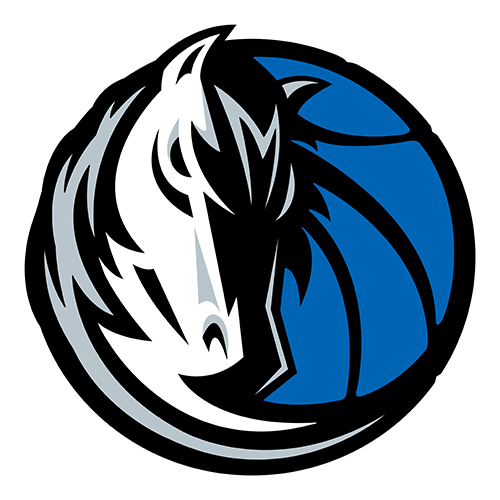 | | 1 | 2 | 3 | 4 | T |
| --- | --- | --- | --- | --- | --- |
| DAL | 34 | 20 | 26 | 28 | 108 |
| PHX | 22 | 24 | 36 | 24 | 106 |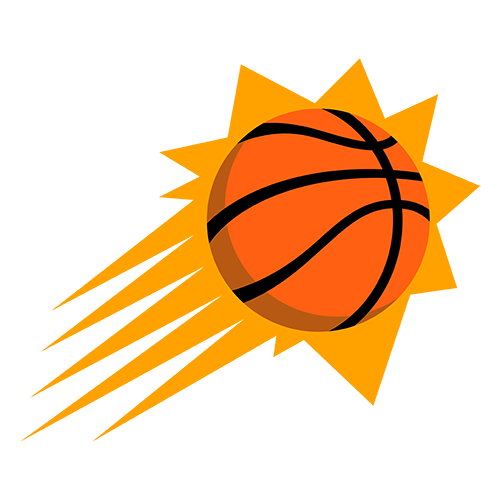 Nowitzki's fadeaway bucket the difference
PHOENIX (AP) -- Michael Finley used to call America West Arena
home. He sure found the nets familiar in Game 2 of the Western
Conference semifinals.
Finley scored 31 points, and Dirk Nowitzki hit a 12-footer with
6.8 seconds left to give Dallas a rugged 108-106 victory over the
Phoenix Suns on Wednesday night to square the best-of-seven series
1-1.
"I wanted to go to about six or seven seconds with the shot and
take it baseline and spin," Nowitzki said. "That's my move. I was
fortunate when it left my hand. It didn't really look great, but it
went in."
But the game belonged mostly to Finley, who shot 5-for-6 on
3-pointers and even defended big Amare Stoudemire for a time, part
of the Mavericks' strategy to switch things up and disrupt the
Suns' high-flying offense.
"Hey, he's good, and good players win games," Suns coach Mike
D'Antoni said, "and he won this one."
Finley was 12-for-18 shooting.
"I just had some open looks at the basket and I got into a nice
rhythm offensively," he said. "My teammates kept finding me and
kept leaving me open. I was just making the most of those
situations."
Quentin Richardson's 3-point attempt for Phoenix bounced off the
back rim at the buzzer.
The Suns lost Joe Johnson with 19.7 seconds left in the first
half when he was fouled by Jerry Stackhouse on a layup, lost his
balance and fell face-first to the floor. He was admitted to a
local hospital, and late Wednesday night it was announced he would
undergo surgery Thursday to repair a displaced orbital bone. He
also suffered a mild concussion. Johnson will miss at least Game 3
on Friday night and, with the surgery, probably will be out longer.
Nowitzki added 23 points and 12 rebounds as the Mavericks
bounced back from a 127-102 blowout loss in Game 1.
Erick Dampier, called out publicly by Nowitzki after being
outscored by Amare Stoudemire 40-0 in Game 1, had 15 points, 10 in
the first quarter, and grabbed 12 rebounds.
"We had a good talk, and I liked the way he responded," Mavs
coach Avery Johnson said. "Basically, he did what we brought him
here to do. But we brought him in to do it consistently. Am I happy
that he had 15 points and 12 rebounds? Yeah, but I'll be happier
when he strings together a couple of these games."
Stoudemire had 30 points and 16 rebounds for the Suns. Steve
Nash had 23 points and 13 assists and Shawn Marion added 23 points
and 15 rebounds.
It was the first playoff loss for the Suns after five victories
and erased the homecourt advantage they had earned with an NBA-best
62-win regular season.
Nowitzki sank two free throws to put Dallas ahead 106-102 with
1:55 to play, then Stoudemire missed a dunk and a layup on
consecutive possessions. But Marion blocked Nowitzki's shot, and
Stoudemire dunked on a pick-and-roll feed from Nash to cut it to
106-104 with 50.9 seconds to play.
Jason Terry threw the ball away on the next possession, and
Nash's 18-footer tied it at 106 with 27.4 seconds left. After a
timeout, the Mavs got the ball to Nowitzki, who worked his way
inside and got the game-winning shot off over Richardson.
On the final sequence, Nash penetrated but was met by Nowitzki,
then got the ball to Richardson. He dribbled away from a defender,
then let go the 3-pointer that was just long and to the right.
With 19.7 seconds left in the first half, Johnson was fouled
hard by Stackhouse on a drive to the basket and fell face-first to
the court. He stayed on the floor while he got six stitches to
close a cut near his left eye.
Referee Dick Bavetta belatedly called it a flagrant foul.
Johnson, looking like a boxer who lost a fight, eventually got to
his feet to the cheers of the crowd. He made one of two free throws
before leaving the game for good.
The Suns erased Dallas' 54-46 halftime lead in first 2½ minutes
of the second half.
On a 13-2 run, Phoenix took its first lead since the opening
minute, 57-56, on Stoudemire's stuff with 9:36 left in the third.
Stoudemire's tip-in capped the outburst to put Phoenix ahead 59-56.
The Mavericks, who led by as many as 14 in the first half, were
scoreless for a 3:50 stretch in the fourth quarter, but the Suns
only managed five points during the drought to lead 94-92.
Dampier had called Nowitzki's remarks "totally stupid," and
coach Johnson met with both of them to end the squabble.
After Wednesday's game, Nowitzki praised Dampier's play.
"I don't know if it was what I said, but he played great
tonight," Nowitzki said. "He was aggressive from the start, on
the glass and defensively as well. I've said it all season long.
Our defense falls with him and gets up with him. If he's active and
a presence in the middle, we're a different team."Game notes
Dallas shot 64 percent (16-for-25) in the first quarter,
compared with 36 percent (9-for-25) for Phoenix. ... D'Antoni was
presented the NBA coach of the year award before the game by the
widow of Cotton Fitzsimmons. Fitzsimmons, who died of cancer last
summer, won the award in 1989. ... Joe Johnson has not missed a
game in the last three seasons.