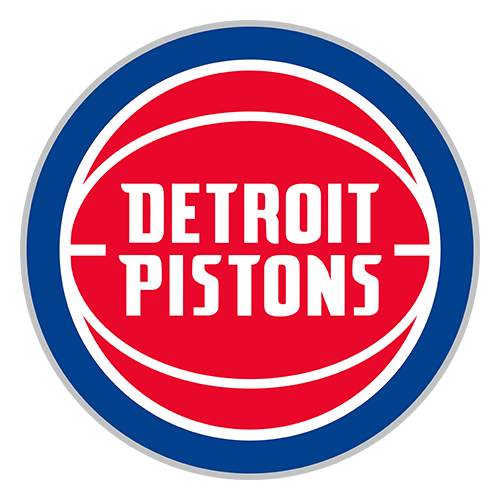 | | 1 | 2 | 3 | 4 | T |
| --- | --- | --- | --- | --- | --- |
| DET | 16 | 23 | 18 | 17 | 74 |
| SA | 18 | 20 | 19 | 24 | 81 |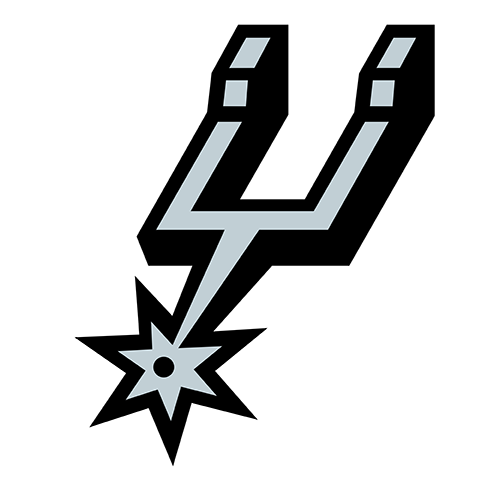 Spurs deny Pistons' bid to repeat
SAN ANTONIO (AP) -- Spurred by the will and wonder of Tim Duncan,
San Antonio is an NBA champion again.
NBA Finals To Go 7 Games


in Last 30 Years

Year

Winner

Opponent

2005

Spurs*

Pistons

1994

Rockets*

Knicks

1988

Lakers*

Pistons

1984

Celtics*

Lakers

1978

Bullets*

Sonics

*Home team
Duncan shrugged off a stretch of eight straight misses to
dominate the fourth quarter of Game 7, finishing with 25 points and
11 rebounds as the Spurs beat the Detroit Pistons 81-74 Thursday
night.
Duncan earned his third MVP of the finals, giving San Antonio
its third title in seven years and denying Detroit a chance to
repeat.
"He showed that he can not only deal with that pressure, but
overcome it," former teammate David Robinson said.
"A lot of athletes would have crumbled under that type of
pressure, but he came out in that second half and showed
unbelievable championship character. I'm so proud of him because he
just really solidified himself as one of the top couple of power
forwards ever. I mean, unbelievable character -- just awesome," he
said.
In turning around the worst postseason series of his career,
Duncan teamed with Manu Ginobili to help the Spurs overcome a
nine-point deficit in the third quarter to tie it going into the
final period.
---
The Spurs are certainly not a dynasty, but their staying power
as a championship caliber team -- and their performance in the NBA's
first Game 7 in the finals since 1994 -- helps validate their
legacy.
Ginobili scored 23 points with a series of slashing,
scintillating drives and big passes, and his drive through traffic
for a layup late in the fourth quarter took the last of the fight
out of the Pistons.
"I don't even think we've scratched the surface of him,"
Duncan said. "He's going to continue to grow, and we're going to
continue to grow around him."
Behind Duncan, the stoic established star, and Ginobili, the
flashy young Argentine who won an Olympic gold medal in Athens, the
Spurs celebrated on their home court with silver and black confetti
streaming down from the rafters.
"We just played a great team. I don't know how the hell we did
it, but I am thrilled," Spurs coach Gregg Popovich said after
embracing good friend Larry Brown as the game ended. Popovich
became the third coach with three titles, while the Detroit coach
headed into an uncertain future.
"I'm just as proud this year as I was last year," Brown said.
The Pistons recovered from two early blowout losses, won twice
and then split the next two games before Duncan and the Spurs
reasserted themselves in the end.
The NBA had waited a long time for a game with so much at stake
and so little room for error. And the difference came in the fourth
quarter, when the Spurs were able to make the plays the Pistons
couldn't.
Midway through the period, Ginobili assisted on a 3-pointer by
Robert Horry and Duncan found Bruce Bowen alone outside the arc for
another 3 that put San Antonio ahead 67-61. Detroit pulled within
four before the Duncan-Ginobili combo clicked perfectly on two
straight possessions.
---
First, Ginobili drove the lane and drew Duncan's defender,
zipping a pass to Duncan all alone on the baseline for a 19-footer.
Next, Duncan had three defenders collapsing on him when he saw
Ginobili all alone at the 3-point line. The shot was perfect, and
San Antonio led 72-65 with 2:57 left.
Detroit's next three possessions brought an airball, a foul shot
and an offensive foul, but all San Antonio could produce over that
shot was a single free throw by Duncan. The score was 73-68
entering the final minute when Ginobili made the play that clinched
it, weaving through several defenders for a layup that was almost
too easy, making it 75-68.
Detroit had won 10 straight postseason games with a chance to
eliminate its opponent and was trying to become the first team in
NBA history to win two Game 7s on the road in a postseason. As
resilient as they were, that turned out to be too tough of a task.
"It's just an unbelievable feeling," Ginobili said.
Duncan's greatness was as much in question as his team's. He had
struggled through out the series against a superior defensive team,
the Pistons presenting the toughest test the Spurs had faced in the
finals after defeating the 1999 Knicks and the 2003 Nets, teams
that might have been a little too pleased just to have a shot at
the title.
Duncan came up short on a dunk and a 21-footer early in the
third quarter, giving him six consecutive misses, and Detroit
slowly began to build upon its lead. A dunk by Tayshaun Prince, a
steal and two foul shots by Chauncey Billups, a poor possession by
San Antonio and a spin move by Antonio McDyess made it 48-39.
Duncan's string of misses reached eight before he converted a
three-point play, and Ginobili drove for a score off a turnover to
complete a 7-0 run that got the Spurs right back in it. A 14-foot
bank shot by Duncan -- a part of his usual repertoire that had been
absent in this series -- produced a 53-53 tie before he knocked down
another shot off the glass, this time from a few steps farther
away, to help produce a 57-57 tie entering the fourth.
Duncan had 12 points and six rebounds in the third quarter.
AT&T Center
Attendance: 18,797
Capacity: 18,354
Referees:
Joe Crawford
Dick Bavetta
Eddie F. Rush
2021-22 Central Standings
2021-22 Southwest Standings