AT COLUMBUS OH, Preseason
| | 1 | 2 | 3 | 4 | T |
| --- | --- | --- | --- | --- | --- |
| TOR | 22 | 22 | 23 | 16 | 83 |
| CLE | 24 | 23 | 17 | 23 | 87 |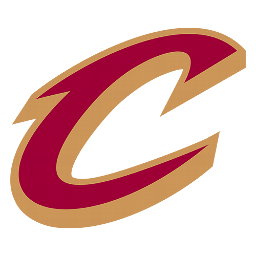 Jones' late-game heroics lift Cavs past Raptors
COLUMBUS, Ohio (AP) -- Damon Jones hit an off-balance bank shot
with 19 seconds left and added two clinching free throws to lead
the Cleveland Cavaliers to an 87-83 preseason victory over the
Toronto Raptors on Sunday night.
LeBron James led the Cavaliers (5-2) with 22 points, and Jones
and Zydrunas Ilgauskas each added 19 and Donyell Marshall 14.
Rafael Araujo had 17 points, Morris Peterson and Jalen Rose
scored 13 apiece and Mike James 12 for the Raptors (2-4).
James, still recovering from a virus which caused severe chest
pain, had an off night, shooting just 5-for-15 from the field and
committing eight turnovers.
James was scoreless from the 4:07 mark of the second period,
when he hit a 3-pointer from the top of the key for a 39-33 lead,
until 5:01 remained. His layup in traffic gave Cleveland a 72-68
lead.
Two free throws by Ilgauskas with 44.6 seconds left put the
Cavaliers ahead 81-78, but the Raptors pulled even when Jose
Calderon drove the lane and fed back to Araujo for a three-point
play.
The Cavaliers took the lead for good at 83-81 on Jones' runner
off glass.
Calderon then threw a bounce pass out of bounds before Jones hit
two free throws with 5.3 seconds left to clinch it.
Before the game, dozens of 11,370 fans at Nationwide Arena lined
up three deep at the Cavaliers end of the court to watch James
practice.
Two of the Cavaliers top players missed the game due to injury.
Drew Gooden sat out with a sore knee and Larry Hughes was sidelined
by a sprained finger on his right hand.