| | 1 | 2 | 3 | 4 | T |
| --- | --- | --- | --- | --- | --- |
| IND | 34 | 22 | 17 | 26 | 99 |
| GS | 14 | 27 | 23 | 25 | 89 |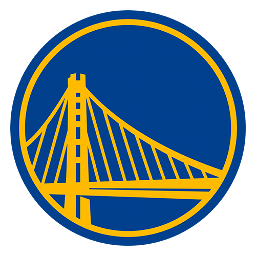 Jackson leads undermanned Pacers past Warriors
OAKLAND, Calif. (AP) -- The undermanned Indiana Pacers pulled off
the unthinkable: winning at Golden State on national television
without their big names and rumors swirling about the future of Ron
Artest.
Stephen Jackson had 27 points, five rebounds and three assists
and the Pacers jumped to a quick lead they nearly relinquished in
the waning moments of a 99-89 victory over the Warriors on Thursday
night.
"It's a huge win," coach Rick Carlisle said. "As big a win as
I can remember in a long time."
Star center and leading scorer Jermaine O'Neal arrived just in
time to witness it.
O'Neal missed his third straight game because of pneumonia and a
sore back, but flew in from Indianapolis to rejoin the team and sat
on the bench in street clothes. Jamaal Tinsley missed his fourth
straight game for Indiana, which improved to 7-9 on the road.
"There is absolutely nothing we can go through that we haven't
seen," said O'Neal, who plans to practice Saturday and gauge
whether he'll be ready for Sunday's game at Sacramento. "The last
thing I want to do is mess up the chemistry these guys have right
now."
Derek Fisher made two free throws with 1:46 left to get Golden
State within 91-89, before Jackson scored and was fouled on the
other end but missed a free throw.
Austin Croshere added 17 points, nine rebounds, two assists and
two steals for the Pacers, who bounced back from a 106-86 loss at
Denver a night earlier that started their four-game West Coast
swing.
Beat-up Indiana had lost five of six, but played like a healthy
team with a winning streak, opening up a 20-point lead after the
first quarter and holding a comfortable cushion until the final
minutes. Fred Jones added 11 points for the Pacers before fouling
out with 4:11 left.
Artest is sidelined with a sore right wrist and away from the
team, waiting to be traded after telling management last month he
needs a fresh start.
Holding off the Warriors late told the Pacers a lot about
themselves and what they can accomplish.
"That's what we want to start doing for 2006," Jackson said.
"The best thing about us is we have to keep playing and counter
runs. We've been going through a lot. This is a big road win on
national TV. The fact we were able to hold this thing together,
that's big for us."
Baron Davis had 16 points, seven assists and seven rebounds and
rookie Ike Diogu added 16 points and a career-high 12 rebounds for
his first double-double. Mike Dunleavy had 19 points, six rebounds
and four assists for Golden State, which looked sluggish and
uninspired for most of the night after returning from a three-game
road trip. Richardson had 17 points.
Dunleavy hit a 3 with 7:19 to go to get Golden State within six,
but the Warriors didn't get closer until two free throws by
Richardson at 2:21 to make it 91-87.
Every time the Warriors threatened, the Pacers had an answer.
"You can't get down by 20," Richardson said. "This league is
too tough to do that."
Diogu scored back-to-back baskets to pull the Warriors within
62-52 with 7:05 remaining in the third, then had a big block on the
other end.
Golden State won three straight on the heels of a six-game
losing streak before Tuesday's 104-94 defeat at Memphis. The
Warriors lost two players to injury in this game: Troy Murphy and
Murphy, Golden State's top rebounder and third-leading scorer,
sprained his left ankle with 4:11 left in the third period and
didn't return. He had eight points and five rebounds in 27 minutes.
Murphy's 3 with 5:54 left in the second quarter pulled Golden
State within 40-28, but Indiana answered with five straight points
and a 16-11 run to end the half for a 56-41 lead.
The Pacers made eight of their first 11 shots to Golden State's
3-for-11 as Indiana jumped to an 18-7 lead. Golden State got almost
no production from its talented backcourt. Richardson and Davis
were a combined 3-for-10 for nine points and three assists. Fisher
missed all five of his shots and had just one assist.
"We're having a miserable time starting games," Warriors coach
Mike Montgomery said. "We don't seem to play until we're down 10
or 20. I just don't understand it."Game notes
Montgomery was evasive about Golden State's possible
interest in acquiring Artest. Yet Carlisle acknowledged the
Warriors are apparently one of many teams interested in Artest, who
has been on the inactive list for the last 13 games and isn't
traveling with the club. "I've heard Golden State mentioned, but
I've heard 17 or 18 other teams mentioned. What I can tell you is
whoever ends up with him is going to get a top-10 player who's a
real difference maker," Carlisle said. ... Golden State waived G
Aaron Miles and Indiana waived C Samaki Walker. ... Cheaney
strained his left quadriceps early in the second quarter and didn't
return.