| | 1 | 2 | 3 | 4 | OT | T |
| --- | --- | --- | --- | --- | --- | --- |
| UTAH | 20 | 29 | 27 | 29 | 12 | 117 |
| GS | 20 | 19 | 31 | 35 | 3 | 108 |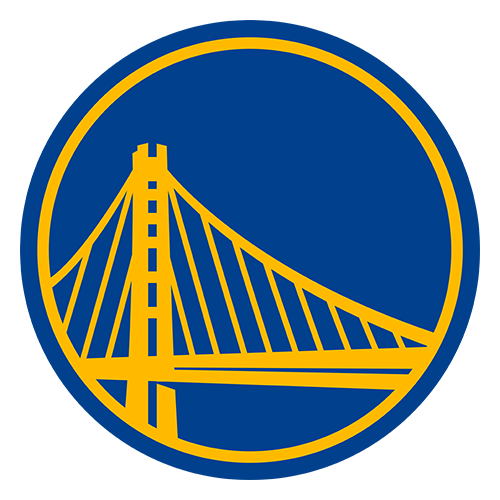 Harpring helps Jazz to overtime win over Warriors
OAKLAND, Calif. (AP) -- Matt Harpring took the ball in the waning moments of regulation, dribbled to the top of the key and in one smooth motion lofted his only 3-point attempt of the game.
Harpring rode the momentum shift into overtime, scoring five of his 28 points to help the Utah Jazz rally for a 117-108 victory over the Golden State Warriors on Monday night.
Harpring's 3-pointer with 1.4 seconds left in regulation tied the game at 105 after the Jazz blew a 20-point lead. There were seven lead changes in the fourth quarter.
"Momentum can change so much in the NBA and if you keep playing things can happen for you," Harpring said. "I think the 3-pointer lifted us in the overtime. We had the momentum and we carried it through. The game never stops. We were down and then we came back. It was a roller coaster ride."
The Warriors held a 104-102 advantage, but Mike Dunleavy made only one of two free throws with 4 seconds left, setting up Harpring's tying shot. Golden State missed 10 free throws in the fourth quarter, and three in overtime.
"It's just frustrating. We did everything we needed to do to win it and we were one free throw short," Dunleavy said. "It makes it tougher to take."
Jason Richardson scored 26 of his 35 points after halftime for the Warriors, who lost their fourth straight.
"It's emotionally draining," Richardson said. "It hurts. It really hurts. I wish I could have done a little more. I wish I could have hit a free throw at the end that would have sealed it. I didn't do enough."
Derek Fisher had 21 points and 10 assists for Golden State. Ike
Diogu added 16 points and Andris Biedrins recorded his second
career double-double with 14 points and 10 rebounds.
Mehmet Okur had 26 points and 14 rebounds for the Jazz. Deron
Williams had 13 points and a career-high 13 assists. Carlos Boozer
added 11 points and a season-high 19 rebounds. Harpring also had a
season-high 11 rebounds, giving Utah four players with double
doubles.
"We took what they gave us in overtime," Okur said. "We were
active and we're such a young team we're learning every day, every
night. If you want to make the playoffs you have to play hard night
in and night out."
Utah's Andrei Kirilenko left the game in the first half with
back spasms and did not return. He also missed three games in
December with the same problem.
After winning 12 of their first 18 games, the Warriors have won
just 12 of their last 38 to sink to the bottom of the Pacific
Division and 13th in the Western Conference.
The Jazz, who opened the season with six wins in their first 16
games, have recovered enough to move within 1 1-2 games of the Los
Angeles Lakers for the eighth -- and final -- playoff spot.
"This was a huge win and we've got to keep it going," Harpring
said. "It seems like we're winning on the road and we have to take
care of our home court."
The Jazz opened the second half with a 16-6 run and took a 65-45
lead at 7:21 of the third quarter when Devon Brown hit one of two
free throws.
Golden State rallied and drew within 76-70 entering the fourth
quarter when Richardson hit a 3-pointer at the buzzer.
"Everybody got excited with that shot and we got the feeling,"
Biedrins said. "We were all as active as we could get."
Richardson hit another 3 with 9:51 remaining in the fourth to
put the Warriors ahead 79-78 but hobbled off the court after
grabbing his left ankle in pain when he landed wrong. He re-entered
the game a minute later.
"You have to admire the guy; he showed some real guts,"
Warriors coach Mike Montgomery said. "He goes back out there and
he continued to score. The game was ours. It was right there. All
we had to do was finish it and we didn't finish."
The Warriors lead got as big as 92-86, but the missed free
throws did them in.
Utah outscored Golden State 12-3 in overtime.
Harpring scored 10 points in the second quarter in helping the
Jazz take a 49-39 halftime lead.
Game notes
Montgomery celebrated his 59th birthday on Monday. ... The
Jazz are trying to avoid consecutive losing records after the
All-Star Break for the first time since 1982-83. ... Warriors head
athletic trainer Tom Abdenour worked his 1,500th consecutive game.
... Warriors G Baron Davis missed his sixth straight game with a
sprained right ankle. ... The Jazz recorded season highs for
points, rebounds (57) and assists (33). ... Fisher recorded his
first double-double since March 12, 1998, when he played with the