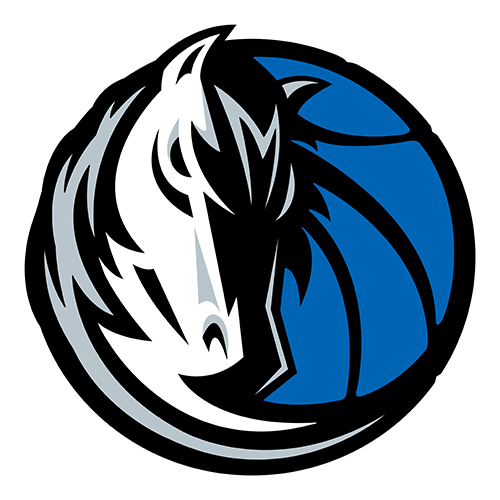 | | 1 | 2 | 3 | 4 | T |
| --- | --- | --- | --- | --- | --- |
| DAL | 23 | 20 | 17 | 20 | 80 |
| SAC | 22 | 30 | 11 | 22 | 85 |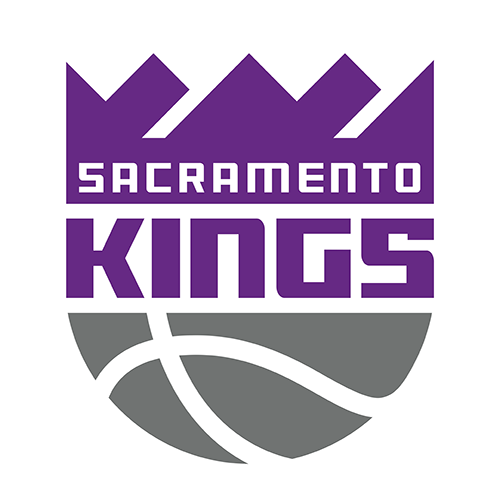 Kings beat Mavs, vault Hornets into playoff spot
SACRAMENTO, Calif. (AP) -- Ron Artest leaned, lunged, shoved and
slid through the second half, frantically trying every trick in his
considerable store to guard Dirk Nowitzki.
And he wasn't alone. With a remarkable group effort from a team
that's been allergic to defense for years, the Sacramento Kings
finally got over .500 for the first time this season.
Brad Miller had 17 points and 10 rebounds, Kenny Thomas scored
six points in the final minute and the Kings hung on for their 12th
straight home victory, 85-80 over the injury-depleted Dallas
Mavericks on Sunday night.
Artest scored 15 points for the Kings (32-31), who won despite
scoring just 33 points in a miserable second half. They still won
with a remarkable defensive game against Nowitzki, with Artest
leading a scheme featuring far more contact than the Mavs thought
was legal.
"We did what you have to do against an incredible player like
(Nowitzki)," Artest said. "It was a total team effort, because
one guy can't guard him. That's what we're going to have to do when
we get down the stretch and into the playoffs."
Yes, defense has the Kings on track for the playoffs -- something
that seemed impossible just 21 games earlier, when they acquired
Artest in the midst of their worst season since 1998.
With New Orleans' loss to New Jersey, the Kings moved into
eighth place in the Western Conference -- a half-game ahead of the
Hornets and a half-game behind the seventh-place Los Angeles
Lakers, who visit Arco Arena on Tuesday night.
"We're over .500 now, and that's really big, but we want to
keep thinking about the next step," said Thomas, who capitalized
when Dallas left him open in the final seconds. "We're still not
in yet. We can't get comfortable now."
Nothing was comfortable about this win. Artest has been in
plenty of these defensive dust-ups in the Eastern Conference, but
offense usually rules at Arco Arena -- particularly when the Mavs
are in town.
"They are a lot different now that they have Artest," said
Dallas' Jason Terry, who hit two big shots in the final
possessions. "They don't run the passing game the way that they
used to. ... We just didn't knock down our shots tonight. I don't
know if it was their defense or our lack of offense."
Nowitzki had 24 points and 13 rebounds for Dallas, which also
couldn't shoot straight in a defense-dominated second half. The
Mavericks couldn't overcome the absence of three injured regulars
and coach Avery Johnson, ejected in the third quarter for charging
the court to argue.
"We were right there, but it was just a tough shooting night,"
Nowitzki said after the Mavericks barely surpassed their previous
season-low of 78 points.
Miller's jumper with 1:39 left put Sacramento up 79-74 before
Terry -- who missed nine of his first 11 shots -- hit a 3-pointer and
converted a three-point play for Dallas.
But Thomas hit back-to-back jumpers, including a wide-open shot
with 29 seconds left that put the Kings up 83-80. After Marquis
Daniels and Terry missed open 3-pointers, Thomas hit two free
throws with 8 seconds to play.
Its three-game winning streak snapped, Dallas dropped back into
a tie with San Antonio atop the conference standings at 49-14.
Daniels scored 19 points and Terry added 14.
The Mavericks played without guards Adrian Griffin and Devin
Harris because of injuries, and forward Josh Howard only made it
through the first half before getting sidelined again by a sore
left hamstring that kept him out of the last four games.
But the Mavericks kept it close with strong defense against the
Kings, who went 3-of-20 and missed their last 10 shots of the third
quarter.
Both teams struggled in the third -- but Johnson, owner Mark
Cuban and the Mavericks' bench were angered when three calls in
close succession went against Dallas. Referee Gary Zielinski hit
Johnson with a technical foul with 3:43 left in the quarter.
When the crowd roared, Johnson marched across the court to argue
with Zielinski, who walked away while calling a second technical
foul and ejecting the coach. Johnson quickly left the court without
even getting an argument with Zielinski.
"I wasn't trying to rally the team by getting ejected,"
Johnson said. "I think it was more just a difference of opinion.
We were dealing with things the whole game, and we thought that we
had a legitimate beef with the way they were playing Dirk. I guess
we were wrong."
Game notes
Kings G Kevin Martin hurt his shoulder late in the game,
but won't know the extent of the injury until Monday. ... The
Mavericks had won in seven of their last 11 trips to Sacramento.
Dallas is the only team to win at Arco Arena in each of the last
six seasons, including a 10-point win on Dec. 22. ... Dallas F
Keith Van Horn missed his fifth straight game with a sprained knee
ligament.