| | 1 | 2 | 3 | 4 | T |
| --- | --- | --- | --- | --- | --- |
| SAC | 25 | 29 | 16 | 26 | 96 |
| GS | 32 | 13 | 19 | 29 | 93 |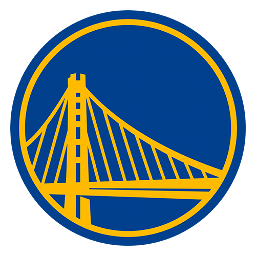 Kings hang on to beat Warriors, climb above .500
OAKLAND, Calif. (AP) -- Brad Miller thought it sounded like one
of his truck's speakers was broken. When he stood at the free-throw
line with the game in his hands, half the crowd booed him madly,
and the other half was nervously silent.
There was only one way to fix this stereo: The Sacramento center
ignored both halves of the bipartisan Northern California crowd and
sank the shots that sent the Kings to a much-needed win.
Miller made four free throws in the final 9.9 seconds and the
Kings won three straight road games for the first time this season,
beating the Golden State Warriors 96-93 on Friday night.
Bonzi Wells scored 22 points, Mike Bibby added 21 and Ron Artest
had 17 despite taking a hard shot in the mouth. The tired Kings
blew all but one point of a late lead, but still hung on to win
their fifth game in seven nights.
With the usual throngs of Sacramento fans making the trip to
Oakland, the Kings got back above .500 and solidified their No. 8
spot in the Western Conference standings -- but the back-and-forth
fourth quarter might have turned the other way without Miller's
cool hand.
"It's always fun with the half-and-half crowd here," said
Miller, who finished with 17 points. "I don't mind having the ball
at the end. If you're a competitive person, you like those
situations. We just knew this meant a whole lot to us."
The Kings' nine-point lead with 2 minutes left shrank to 92-91
on Mickael Pietrus' rebound putback with 14.7 seconds left while
Sacramento failed to score on four straight possessions.
But Miller calmly made his free throws, including a pair with
4.5 seconds left, and Jason Richardson wildly missed a 3-pointer
before the buzzer when Bibby jostled the ball from his hands.
"I think the difference was that we had to have this game,"
Wells said. "They came in our house last week and stole a win, so
we wanted to get it back. We just hit our free throws, and we kept
them from making a 3-pointer."
Sacramento avenged a home loss to its nearest rivals on Sunday
with just its third win over the Warriors in the last nine
meetings. While the Kings got a boost of confidence, the Warriors
got just another dull blow to their disappointing season.
"Maybe we're giving up too easy. I don't know what it is,"
said Richardson, who scored 17 points. "I'm mentally worn down,
(and) I'm playing on one knee. I just can't move, but I'm still on
the court. I had a horrible game. I haven't showed up the last four
games."
Mike Dunleavy scored 15 of his 24 points in the first quarter
for the Warriors, who lost their third home game in five days to
end any remaining rational thoughts of ending their 11-season
playoff drought.
Golden State failed in a last-shot situation for the second
straight game after blowing three late chances to beat New Orleans
on Wednesday night.
"We had an issue with not moving the ball and not making cuts
and moving around," Dunleavy said. "I think we get stagnant, and
it makes us easier to guard."
Derek Fisher had 13 points and 10 assists for Golden State,
including a layup with 4.9 seconds left.
The Kings (37-36) are two games ahead of ninth-place New Orleans
(34-37), which has two games in hand and an upcoming trip to Arco
Arena.
After a 32-point first quarter and a 12-point second quarter,
the inconsistent Warriors eventually erased Sacramento's 13-point
lead on Richardson's layup with 9:34 to play, tying it at 73.
Sacramento responded with a 15-5 run led by Wells and Artest.Game notes
The Warriors set another franchise season attendance record
with their 12th sellout of the year. Golden State has drawn 675,194
fans to its first 37 home games in the basketball-crazy Bay Area
despite the near-certainty the Warriors will miss the playoffs for
the 12th straight postseason. ... Actor-rapper Ice Cube tossed up
the ceremonial jump ball and watched the game from center court.
Actors Frankie Muniz, Matthew Lillard, Morris Chestnut and Dean
Cain and boxer Sugar Shane Mosley were among the other
quasi-celebrities who played in an NBA Entertainment League charity
exhibition after the game. ... Golden State rookie Monta Ellis had
another strong game off the bench, with eight points and a
career-high four assists. He's averaging 9.8 points over his last
six games as his role increases. ... Wells led the Kings in scoring
for the seventh time, also grabbing nine rebounds.