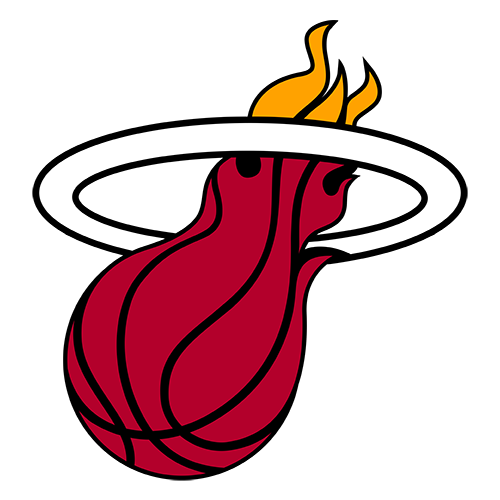 | | 1 | 2 | 3 | 4 | T |
| --- | --- | --- | --- | --- | --- |
| MIA | 23 | 17 | 19 | 28 | 87 |
| CHI | 21 | 23 | 21 | 28 | 93 |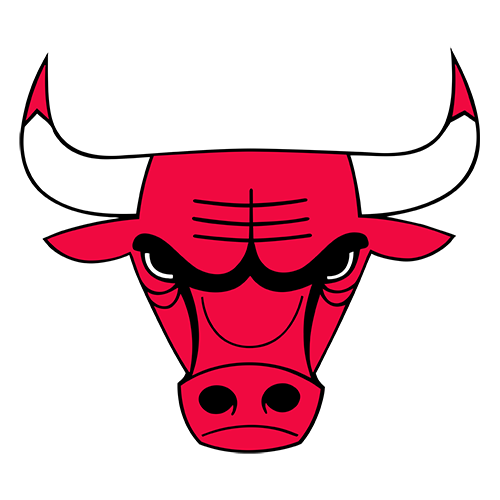 Hinrich, Bulls keep Shaq at bay, even up series
CHICAGO (AP) -- The Miami Heat bickered among themselves.
Shaquille O'Neal had another rough outing. And the Chicago Bulls
took advantage.
Kirk Hinrich scored 21 points and hit a key 3-pointer with 1:09
left, and the Bulls evened the first-round series at 2-2 with a
93-87 victory on Sunday.
"The team believes it can win this series, and that's it,"
forward Andres Nocioni said.
With O'Neal in foul trouble for much of the game, the Bulls
built a 13-point lead in the third quarter, only to fall behind in
the fourth before pulling the game out. Game 5 in the best-of-seven
series is Tuesday in Miami.
Chris Duhon's runner gave the Bulls an 85-83 lead with 1:42
left. After a timeout, Miami's Dwyane Wade missed a jumper, and
Hinrich hit a 3-pointer from several feet beyond the top of the key
to make it 88-83 with 1:09 left.
"I knew that I was behind the line a little ways, but I wasn't
thinking about how long," he said. "I knew the clock was down to
about six or five. They were off me and I took a rhythm dribble and
let it go."
Wade's layup made it a three-point game, and Hinrich threw the
ball away with 46.8 seconds left. But the Heat couldn't capitalize.
Wade missed a jumper, Udonis Haslem missed the put-back, and
Wade missed another follow-up. And the Bulls hung on, although
Tyson Chandler was carried off the court with 26.3 seconds with
what the Bulls said was a moderate to mild right ankle sprain.
Nocioni led the Bulls with 24 points, and Ben Gordon scored 23.
Hinrich had nine assists.
Antoine Walker scored 21 for the Heat, and Wade finished with 20
on 8-of-23 shooting. But O'Neal was in foul trouble for the second
straight game. He finished with 16 points, eight rebounds and four
fouls, and left the locker room without talking to reporters.
Heat teammates Gary Payton and Wade shouted at each other late
in the first half. They continued to go at it during a timeout with
39.8 seconds left in the second quarter, and Walker got into it
with Payton.
As the Heat headed toward the locker room, trailing 44-40,
O'Neal wrapped his arm around Payton and said something in his ear.
"Next question. Next question," Payton said when asked about
the spat.
"Nah, I ain't talking about that," Wade said.
And Walker shrugged off the question, saying, "I don't know. We
messed up a play or something."
The Heat had more to say about the disparity in fouls and free
throw attempts. They were whistled for 31 fouls to the Bulls' 17.
That led to Chicago hitting 24 of 31 foul shots, while the Heat
were 4-for-5.
"We played great defense without fouling," Gordon said.
The Heat had a different perspective.
"Thirty-one to five, that's just enough right there," Wade
said. "I'm not going to say any more. Thirty-one free throws to
five."
O'Neal, meanwhile, had his own difficulties.
This was not quite the follow-up to Game 3 he had in mind, when
he finished with eight points (one more than his career playoff
low), four rebounds, five fouls and seven turnovers in a 109-90
loss.
That performance left O'Neal "very, very humiliated," and the
game raised more questions about the Heat's composure.
Forward James Posey served a one-game suspension on Sunday for
knocking down Hinrich near the end of Game 3. Walker and Haslem --
suspended for Game 2 after throwing his mouthpiece toward a referee
in the series opener -- received technical fouls a few seconds
later. And O'Neal lashed out at referee Bob Delaney, drawing a
$25,000 fine from the league on Saturday.
But this time, the fouls were more of the self-made variety.
O'Neal didn't commit them trying to help out on defense.
He lowered his shoulder into Chandler in the first quarter and
hooked him in the second for two offensive fouls. And, on defense,
he fouled Chandler in the first and picked up his fourth foul when
Hinrich ran into him in the third.
"We just need him on the court," coach Pat Riley said. "I
don't know how we're going to get around that. I think we did a
better job on defending pick-and-rolls."
Walker, meanwhile, expressed some sympathy for O'Neal.
"He's playing against smaller centers, and any awkward movement
that one of those big guys makes -- it seems like (the call) goes
their way," Walker said. "It has Games 3 and 4. Hopefully, it
changes over. I think (the referees) have to understand he's 315
pounds and he's playing against smaller guys. And every little move
or flop is not a foul."
Game notes
Duhon on the Heat arguing with each other: "When you see
that, especially with a veteran team like that, definitely it was
good for us. They are a veteran team and they'll be able to get
over it." ... Chicago is 9-0 in home playoff games against Miami.
... Heat G Jason Williams was 1-for-9 with two points after
averaging 18.7 in the first three games.
United Center
Attendance: 22,361
Capacity: 20,917
Referees:
Ron Garretson
Monty McCutchen
Greg Willard
2022-23 Southeast Standings
2022-23 Central Standings