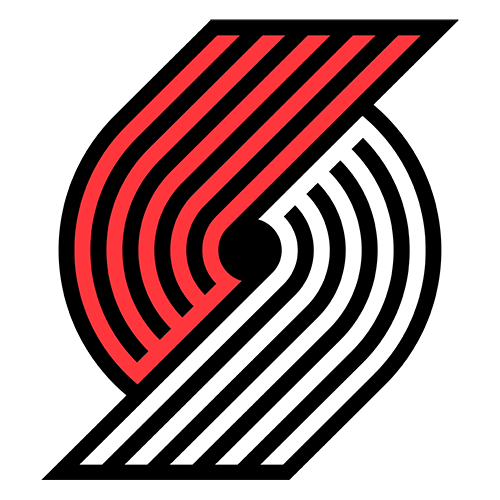 | | 1 | 2 | 3 | 4 | OT | T |
| --- | --- | --- | --- | --- | --- | --- |
| POR | 28 | 32 | 19 | 16 | 15 | 110 |
| SAC | 31 | 28 | 24 | 12 | 10 | 105 |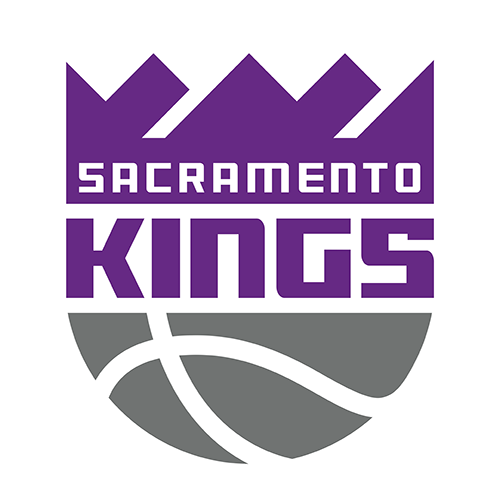 Randolph, Roy star as Blazers break out of slump
SACRAMENTO, Calif. (AP) -- Rookie Brandon Roy sent the game into overtime and veteran Zach Randolph delivered in the extra period for the Portland Trail Blazers.
Elias Says
The Trail Blazers won, 110-105, in overtime at Sacramento, lifting their all-time record in overtime games against the Kings' well-traveled franchise to 14-3. That winning percentage of .824 is the third highest by one NBA team against another in overtime games (minimum: 10 such games). The Celtics are 12-2 (.857) in overtime games against the Kings franchise, while the Rockets are 10-2 (.833) against the Warriors.

• Read more Elias Says.
Roy's shot at the buzzer saved Portland from another loss and Randolph scored six of his 32 points in overtime to lift the Blazers to a 110-105 victory over the Sacramento Kings on Saturday night.
Trailing 95-93, Roy forced overtime with a 15-foot, fallaway jumper over John Salmons. The sixth overall pick in the 2006 draft, Roy finished with a career-high 23 points.
"They were all on Zach, so I knew I had to get something close to the basket off the dribble," Roy said. "I was able to get him (Salmons) off me a little bit, and I stepped back for the shot. When it left my hand it felt good."
Randolph made the biggest shot in overtime. After the Kings had rallied from a five-point deficit to tie it, Randolph drove to the basket with the shot clock running down and made a spinning flip shot over Shareef Abdur-Rahim to put the Blazers ahead for good at 104-102 with 44 seconds left.
"I drove into the lane, went back to my left and was able to get a good shot off," said Randolph, who had 15 rebounds.
Roy made two free throws with 9.3 seconds for 106-102 lead.
Mike Bibby, who led Sacramento with 28 points, made a 3-pointer to pull the Kings within 106-105 with 6 seconds remaining. Jarrett Jack followed with two free throws for a 108-105 lead and Bibby missed a desperation 3-pointer on the Kings' next possession.
Randolph's two free throws with 1.7 seconds left clinched the victory and snapped a four-game losing streak.
It was the second straight overtime loss for the Kings, who fell to the Lakers at home Thursday night. Sacramento is 0-3 in overtime games this season.
"We were in a position to win the game against the Lakers and we missed foul shots and we were in position tonight to win the game, but did the same thing," Kings coach Eric Musselman said. "The Trail Blazers made their free throws down the stretch and that was the difference in the game."
Jack had 17 points and eight assists, and Martell Webster added 12 points. The Blazers made 30 of 34 free throws, including all eight in overtime.
Ron Artest scored 23 points for the Kings. Kevin Martin, who missed two free throws late in regulation, had 22 points and Corliss Williamson added 12 before fouling out late in the fourth quarter.
The inside presence of Randolph proved a problem all game for the Kings. The veteran forward made 10 of 23 shots and 12 of 15 free throws in frustrating the Kings with his solid inside game.
"There is no question about it, when Zach Randolph is playing good basketball we have a chance," Portland coach Nate McMillan said. "I know it's a lot of weight for him to have to carry, but that's where we are."
An uninspired Kings defense and solid outside shooting kept Portland close throughout. Coming off a three-game stretch in which they scored 86 or fewer points, the Blazers nearly had that many through three quarters. Neither team had much offense in the fourth quarter, when the Blazers had a 16-12 edge
"We need to start jumping on teams," said Bibby, who was 5-of-7 on 3-pointers. "Until we start focusing more on defensive stops, we are going to continue to lose. We allow other teams to push us around too much and we need to start rebounding better."
Although the Kings came out fast, scoring the first seven points, they couldn't pull away. Behind 79-73, the Kings scored 15 straight points late in the third quarter and early in the fourth and maintained the lead until Roy sent the game into overtime.
Game notes
New Stanford football coach Jim Harbaugh was sitting courtside near the Kings. bench. ... Abdur-Rahim collected his 6,000th career rebound in the opening half. ... Guarded primarily by Artest in the opening quarter, Roy made all six shots and had 13 points.
Regular Season Series
Series tied 1-1
Sleep Train Arena
Attendance: 17,317
Capacity: 17,317
Referees:
Joe DeRosa
Sean Corbin
Leroy Richardson
2022-23 Northwest Standings
2022-23 Pacific Standings