| | 1 | 2 | 3 | 4 | T |
| --- | --- | --- | --- | --- | --- |
| TOR | 22 | 16 | 26 | 27 | 91 |
| SA | 27 | 35 | 26 | 19 | 107 |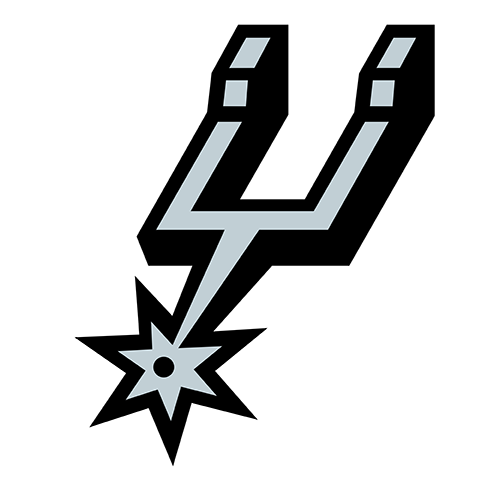 Parker leads Spurs with 27 points to fuel Spurs past Raptors
SAN ANTONIO -- The San Antonio Spurs are starting to show their postseason form.
Tony Parker scored 27 points and Tim Duncan had 24 points and 16 rebounds as San Antonio extended its winning streak to a season-high six games with an easy 107-91 victory over the Toronto Raptors on Monday night.
"I was really pleased with our team defense. It set us up for a win tonight," Spurs coach Gregg Popovich said. "We're beginning to turn the corner and get that focus we need come playoff time."
Robert Horry scored 14 points, Manu Ginobili added 13 and Michael Finley had 10 for the Spurs.
The Spurs' streak is dwarfed by the best runs of the Western Conference's top two teams. The Dallas Mavericks won their 12th straight game on Monday, extending their club-record home winning streak to 20 games. And earlier this season the Phoenix Suns set a franchise-record 17-game winning streak after winning 15 straight earlier this season.
"It's good," Duncan said of San Antonio's streak. "But there are teams in this league that have won double digits in a row a couple of times, so we've got a ways to go."
Andrea Bargnani led Toronto with 17 points and former Spurs center Rasho Nesterovic added a season-high 16. All-Star Chris Bosh had 14 points and nine rebounds and T.J. Ford added 12 points.
"We didn't let Chris (Bosh) get rolling," Duncan said. "They hit some shots later in the game, but I thought we did an excellent job defensively. ... Those guys have been playing very good basketball the last 10 or 15 games."
The loss snapped a two-game winning streak for the Raptors, who have won seven of their last 10.
"They outplayed us in every facet of the game. We competed in the third and fourth quarter but they just jumped on us," said Raptors coach Sam Mitchell. "It's only the second game I can remember where we've just gotten it handed to us."
The Raptors trailed by as much as 30 but managed to close the gap to 13 with 2:47 left.
"We just played a split-second late all night and they made shots," Ford said. "I think our inexperience definitely showed tonight."
Parker scored with 1:28 left and drew a foul, allowing Popovich to let most of his starters watch the final minute from the bench.
"We had focus and we knew we had to respect this team (Toronto)," Spurs forward Bruce Bowen said. "We came out and gave a great effort tonight."
Ginobili made a 3 with 4:48 left in the first quarter to put the Spurs ahead for good.
San Antonio broke the game open in the second as Duncan, Parker and Ginobili each scored eight points. Duncan also had 12 rebounds at the break when the Spurs were up 62-38.
Last June, the Spurs traded center Nesterovic and cash to the Raptors for forwards Eric Williams, whom the Spurs have since traded, and Matt Bonner plus a second-round pick in 2009.
"They've been together so long they know each other," Nesterovic said. "They're one of the best teams in the NBA so if you want to beat them you have to be your best."
In the third Horry got going in what would be his second big night in as many games. His 3-pointer with 1:56 left in the quarter put the Spurs up by 30 points. He hit another 3 -- this time a bank shot -- with 2.9 seconds left, to give him all 14 of his points Monday in that quarter.
The Spurs went into the final quarter up 88-64.
Game notes
San Antonio has won six straight at home against Toronto. ... The Spurs beat the Raptors in Toronto in November, 103-94. ... The Raptors visit the Houston Rockets on Wednesday. The Spurs host the Orlando Magic on Friday. ... San Antonio improved to 39-18 and Toronto fell to 31-26. ... The Raptors' Anthony Parker limped off of the court with just under five minutes left in the first half. Parker, who had one point Monday, sprained his right ankle.
Regular Season Series
SA Wins 2-0
AT&T Center
7:00 PM, February 26, 2007
Attendance: 18,563
Capacity: 18,354
Referees:
Joe DeRosa
Tommy Nunez Jr.
David Jones
2022-23 Atlantic Standings
2022-23 Southwest Standings