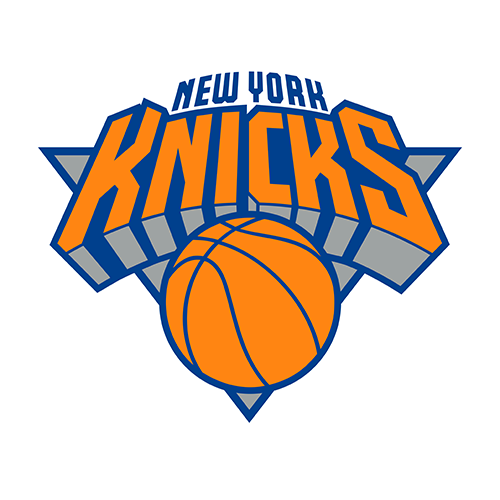 | | 1 | 2 | 3 | 4 | T |
| --- | --- | --- | --- | --- | --- |
| NY | 19 | 31 | 18 | 26 | 94 |
| TOR | 22 | 22 | 35 | 25 | 104 |

Raptors overcome halftime deficit to top Knicks
TORONTO -- T.J. Ford made sure all his teammates got the ball. Eddy Curry didn't think he saw it enough.
Chris Bosh scored 22 points, Ford matched a career high with 18 assists and the Toronto Raptors beat the New York Knicks 104-94 on Wednesday night to strengthen their hold on the Atlantic Division lead.
Ford added 18 points, going 8-for-8 showing from the free-throw line.
"He was just finding people left and right," Bosh said. "When he found them, they were knocking shots down."
Curry scored 13 points and was limited to just nine shots. New York's leading scorer admitted he was frustrated about not getting the ball more.
"It's tough because from my point of view it seems that I'm open a lot," he said. "But I'm not a guard so I can't see what it is.
"I know it's not personal. At the time I'd mad, but after the game I realize what's going on and I'm not mad about the situation. I just want to win," he said.
Toronto's Jorge Garbajosa scored a career-high 20 points, while fellow rookie Andrea Bargnani scored 18 points, going 4-of-6 on 3-pointers.
Knicks coach Isiah Thomas said Ford's penetration and the Raptors' outside shooting were too tough of a combination.
"He was breaking down the defense and we kept getting sucked in on the 3-ball," Thomas said.
Stephon Marbury, who led the Knicks (29-35) with 31 points and nine assists, said Toronto's aggressive defense made it hard to feed Curry in the paint.
"He's trying to put himself in situations where he can get the ball but it's been hard for him because he has a guy on him and he has a guy in his lap," Marbury said. "He's working to figure out a way to put himself in a position where he can catch and go right away before the double team comes."
Marbury, Curry and Steve Francis, who scored 17 points, were the only three New York players to reach double figures.
Trailing 50-44 at the half, Toronto surged ahead in the third thanks to 10 points from Garbajosa, who had scored just 22 points in his past five games.
Toronto shot 72 percent (13-for-18) in the third, outscoring New York 35-18 to take an 11-point edge into the final frame. The Knicks hurt themselves with seven turnovers in the period.
"We definitely got out of character," Thomas said. "We kind of stopped doing what we were doing and we went away from the things we like to do."
Toronto is 23-9 at home this season, the third-best home mark in the Eastern Conference. Only Cleveland and Chicago (both 25-8) are better.
Knicks forward Quentin Richardson returned to the starting lineup but played only 10 minutes before leaving for good with a sore back. Richardson sat out New York's last game, a 90-89 victory over Washington last Saturday, because of back and ankle problems.
Raptors guard Anthony Parker was knocked out of the game in the third quarter after spraining his right ankle but returned in the fourth. Parker, who finished with 15 points, had missed five of Toronto's past seven games with a sprained right ankle.
Ford made a 3-pointer as the halftime buzzer sounded, but video replays confirmed that Ford did not get the shot off in time. The Raptors trailed 50-44 at the break.
Game notes
Toronto guard Jose Calderon left the game after spraining his left ankle in the second quarter and did not return. ... Thomas slipped to 4-9 in 13 career games coaching against the Raptors, the team he worked for as executive vice president of basketball operations between 1995 and 1997.