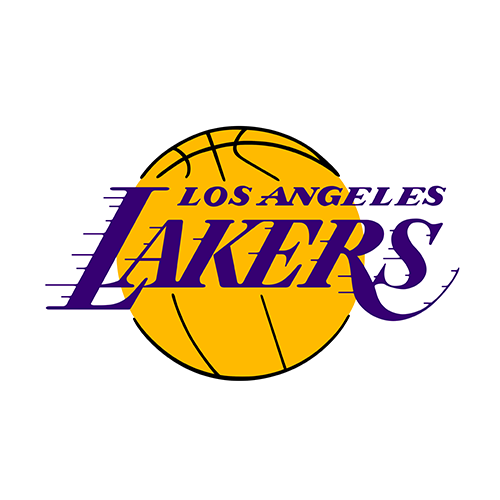 | | 1 | 2 | 3 | 4 | T |
| --- | --- | --- | --- | --- | --- |
| LAL | 31 | 18 | 33 | 30 | 112 |
| SEA | 28 | 29 | 29 | 23 | 109 |

Kobe scores 46, but bench lifts Lakers over Sonics
SEATTLE -- Kobe Bryant hitting big shots and nearly finding the 50-point mark wasn't surprising.
The shock on Friday night was who helped Bryant, as the Los Angeles Lakers rallied for a crucial victory in their playoff push.
Bryant got his points, finishing with 46, but the critical element was bench contributions from Ronny Turiaf, Jordan Farmar and Brian Cook in the Lakers' 112-109 win over the Seattle SuperSonics on Friday night.
Bryant scored 31 in the second half, and his 19-footer over two defenders with 1:41 left gave the Lakers the lead for good.
This victory, though, might be just as well remembered for the 33 points from the Lakers' reserves and Los Angeles' defense in the closing minutes.
"The second half I had to come out and jump-start us a little bit, but the bench came through for us there in the fourth quarter and gave us a huge lift," Bryant said. "And that's what we need, a team effort."
The victory kept the Lakers ahead of Denver in the battle for the sixth seed in the Western Conference. Los Angeles plays Phoenix twice, Denver and the Clippers in the next week.
"We know we have to have a sense of urgency out there," Turiaf said.
Amid a mix of "M-V-P" chants and passionate boos, Bryant made 13 of 27 shots, was 19-for-24 at the free-throw line and topped the 40-point mark for the 16th time this season. He also added six assists and five rebounds.
The Lakers had dropped two straight and four of five. Seattle didn't make this one easy, despite an off shooting night from Rashard Lewis and losing starting point guard Luke Ridnour to a sprained left ankle late in the first quarter.
Chris Wilcox scored a career-high 32 points and grabbed 18 rebounds, and Damien Wilkins added 25 points. But neither performance could make up for Lewis' nine points on just 4-of-14 shooting.
"We put ourselves in position to win the game but we lost another player," Seattle coach Bob Hill said. "Think we can lose anyone else? I hope not. I don't know if I've ever seen anything like it."
After scoring 20 in the third quarter, Bryant was quiet until midway through the fourth. His first basket came with 6:37 left and gave the Lakers a 94-93 lead. Wilcox converted a three-point play to put Seattle up 96-94, but Bryant spun through the lane and found Maurice Evans open for a 3-pointer that gave the Lakers the lead at 97-96 with 6 minutes left.
Seattle tied the score twice more, but could never get the lead back.
Two free throws by Earl Watson pulled Seattle even at 103-all with 1:55 left. Bryant then caught the ball near the top of the key, dribbled once to his left and hit a 19-footer with Wilkins and Watson in his face for a 105-103 lead.
Farmar and Turiaf then came up with steals on Seattle's next two possessions and when the Sonics finally got a shot off, Nick Collison missed on the baseline against tough defense from Luke Walton and Turiaf. Walton was fouled and made both free throws. Bryant added four more free throws in the final 22 seconds.
Turiaf was part of the Lakers' crucial bench effort, with 10 points, four rebounds and four blocked shots. Cook added 11 points, including three 3s, and Farmar scored seven points with three rebounds and two assists in 14 minutes.
"Just playing basketball the way I know how and try and make the right decisions," Farmar said.
Lamar Odom scored 20, making 9 of 11 shots for Los Angeles, who trailed by 12 midway through the third quarter. The Lakers were outrebounded 50-31, playing their second straight game without center Kwame Brown, out with a sprained left ankle.
Watson finished with 16, but Lewis was harassed by Odom all night and never got into the offense. Lewis went nearly 25 minutes without scoring, finally hitting a 14-footer with 9 minutes left in the third quarter.
Despite Lewis' struggles, Seattle sprinted to a 12-point advantage late in the first half behind a 18-4 run.
The highlight came from Wilcox and Watson. With the Lakers about to call timeout, Odom became lax near midcourt. Watson jarred the ball loose, as coach Phil Jackson walked on the court assuming the timeout was being called.
Wilcox grabbed the loose ball, passed to Watson, who drove and passed off the backboard to a trailing Wilcox for a two-handed slam.
Four of Wilcox's seven first-half field goals came on dunks.
Game notes
Before the game Jackson tried to diffuse any controversy over the benching of Smush Parker on Wednesday night against the Clippers saying he was a Parker supporter. Parker did little to back Jackson's support with just 3 points in 24 minutes. ... Seattle All-Star Ray Allen is scheduled to have surgery in Los Angeles on Saturday to remove bone spurs from his left ankle.