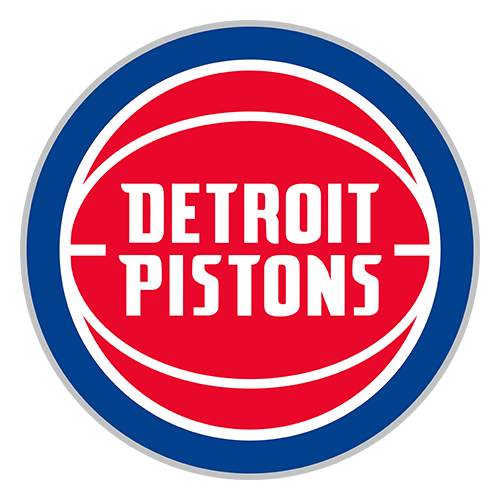 | | 1 | 2 | 3 | 4 | T |
| --- | --- | --- | --- | --- | --- |
| DET | 35 | 29 | 17 | 26 | 107 |
| SEA | 20 | 32 | 21 | 30 | 103 |

At 0-7, Durant, Sonics still searching for first win of season
SEATTLE (AP) -- This early in the season, Richard Hamilton understands it's tough not to have lulls in the course of a game.
Hamilton and his Detroit teammates just happened to be very good at the right times on Sunday night -- the beginning and end.
Hamilton scored 10 of his season-high 32 points during a torrid first quarter, then the Pistons showed their veteran moxie in the final minutes to hold off Seattle 107-103, dropping the SuperSonics to 0-7, their worst start ever.
"We had spurts of great basketball," Hamilton said. "Early in the season, it's really tough to put 48 minutes together. But I thought we did a great job."
The Pistons' experience was clearly evident in the first quarter, and then in their execution in the final few minutes, after squandering a big first-half advantage.
Seattle trailed by as many as 23 in the first half, only to pull even at 99-all on Kurt Thomas' 15-footer with 2:32 left.
Detroit then produced in the final 2 minutes, while the young Sonics fumbled away an opportunity to get their first win.
"We've been in those situations a whole lot," Hamilton said. "We just knew we had to knuckle down and get easy baskets and most importantly stop them on the defensive end."
Seattle had its chances.
Nick Collison missed a short jumper in the lane. Damien Wilkins got caught in mid-air and threw the ball away. The Sonics failed to block out Antonio McDyess, whose offensive rebound with 1 minute left set up Hamilton's jumper that gave the Pistons a 103-99 lead with 45.9 seconds left.
Billups and Hamilton both added free throws in the final 30 seconds. Wallace and McDyess both finished with 15 points and McDyess grabbed 15 rebounds.
Seattle was led by Kevin Durant's 19 points and 17 from fellow rookie Jeff Green. But the two youngsters couldn't keep Seattle from dropping to 0-7, the worst start in franchise history. Before this season, the Sonics had previously started 0-6 only once -- the 1969-70 season.
Seattle is one of three remaining winless teams, along with Minnesota and Golden State.
"We just had to make two or three more plays," Durant said.
Detroit started hot, making 12 of its first 15 shots, shooting nearly 64 percent and leading by as many as 17 in the first quarter. The lead was 23 late in the first half, but Seattle slowly trimmed the advantage to three early in the fourth quarter on a driving layup by Durant, his first basket since late in the second quarter.
Detroit pushed the lead back to eight on Wallace's 3-pointer with 7:23 left, but the Pistons couldn't shake Seattle, which scored 11 of the next 16 points to pull even at 99-all.
Seattle never led after holding a 2-0 advantage.
"When you come from that far behind, you have to play perfect or pretty close to perfect and we didn't do that down the stretch," Seattle coach P.J. Carlesimo said. "We made some bad decisions, we tried some things we shouldn't be trying."
Durant continued to struggle finding his shot from the perimeter. After hitting just 10 of 38 shots in the previous two games, Durant made only 7 of 20 attempts. He scored 10 in the fourth quarter.
While Durant stumbled, Green put together a second consecutive impressive effort off the bench. Green scored 19 in Friday's two-point loss to Utah, and followed up 17 against the Pistons.
Jarvis Hayes scored 14 off the bench for Detroit, helping make up for off nights by Billups and Tayshaun Prince, who combined for 17 points.
Game notes
Injured Detroit G Rodney Stuckey has been traveling with the team, but this road trip was special. Stuckey grew up just southeast of Seattle and had an opportunity to spend the weekend at home. ... Thomas made his debut after missing the first six games with a right hamstring strain. ... Seattle C Robert Swift started and played 12 minutes in the first half, but sat the second half with tendinitis in his right knee.