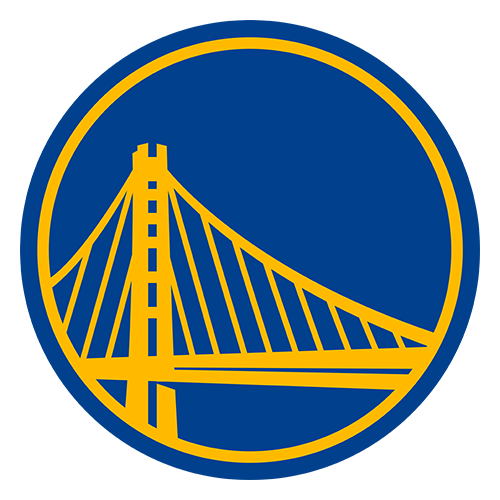 | | 1 | 2 | 3 | 4 | T |
| --- | --- | --- | --- | --- | --- |
| GS | 38 | 19 | 29 | 23 | 109 |
| CHA | 25 | 34 | 34 | 25 | 118 |

Richardson scores 42 points to put end to Golden State's win streak
CHARLOTTE, N.C. (AP) -- Jason Richardson was so stunned the night Golden State traded him that he refused to take a phone call from Charlotte part-owner Michael Jordan.
Richardson was so pumped to face his former team for the first time last month that his mind wandered and his play suffered.
On Wednesday, a calm and determined Richardson sent a message to the Warriors, pouring in 42 points in the Bobcats' surprising 118-109 win that snapped the Warriors' four-game winning streak.
"I think the first time we faced them, being back in Oakland and seeing all the fans, the No. 23 jerseys, I think I was just overhyped," Richardson said of his 2-for-9 shooting performance in the Bobcats' 31-point loss.
"This time I was more relaxed and in a much more settled environment. I just wanted to go out there and try to get the win."
Richardson, who spent six seasons with Golden State before being dealt on draft night, was two points shy of his career high on a night of off-balance 3-pointers and pretty reverse layups in traffic.
Richardson hit 15 of 32 shots and added seven rebounds to help the Bobcats to their first three-game winning streak of the season.
"This wasn't a revenge game. It wasn't anything personal," Richardson insisted. "It was just a game that we wanted to win."
Golden State got big games from its top three players, with Monta Ellis scoring 32 points, Baron Davis adding 30 and Stephen Jackson scoring 21. But their old teammate, the guy who used to be the bulk of the offense before the Warriors became a playoff contender, sent the Warriors to a damaging loss as they try to hold onto the final playoff spot in the Western Conference.
"We knew that he wasn't going to have two bad games against us," Davis said. "We knew he would come out doing what we knew he could do."
Richardson had help in a new-look, younger lineup that the Bobcats turned to last week when they were losing 12 of 13 games.
Raymond Felton, now the primary point guard, scored 22 points and rookie Jared Dudley added 10 points and a career-best 18 rebounds. After playing Boston close last Friday, the Bobcats have beaten Toronto, Minnesota and Golden State, which was coming off an impressive win in Atlanta on Tuesday.
"It was very tough. We needed this one," Ellis said. "They were a better team tonight. They played harder."
On the second game of a four-game Eastern swing, Golden State again played without Chris Webber (sore left knee). The Warriors were outrebounded 52-43 and got little from their big men. Rookie Brandan Wright, acquired in the Richardson trade, had six points in 23 minutes. Al Harrington, who started for Webber, had six points and seven rebounds.
In game where each team blew double-digit leads, the Bobcats continued their surprising play by closing the game on a 13-3 run against the league's top-scoring team.
Richardson's layup and Felton's leaner over Davis on consecutive possessions put Charlotte ahead 114-109 with 1:40 left.
Ellis then missed two free throws and Harrington missed a jumper before the Bobcats put it away at the free-throw line despite playing their sixth straight game without Gerald Wallace (concussion).
After falling behind 36-20, the Bobcats outscored the Warriors 34-19 in the second quarter and built a 103-93 lead on Emeka Okafor's putback dunk with 8:06 left in the game.
The Warriors immediately went on a 13-2 run, taking a 106-105 lead on Davis' layup after Richardson was stripped at midcourt.
It was one of the few mistakes Richardson made.
"Jason was able to come out tonight and have a special night," coach Sam Vincent said. "He shot the ball very well. He made some real tough shots with people hanging all over him."
Game notes
Vincent is targeting Wallace's return for March 12 at Dallas. Wallace has been doing some running and shooting, but has yet to be cleared to practice. He watched the game from the bench. ... Warriors coach Don Nelson walked into the building 90 minutes before the game with singer Bruce Hornsby. They later chatted on the floor. "I've known him a long time," Nelson said. "He's a big sports fan."