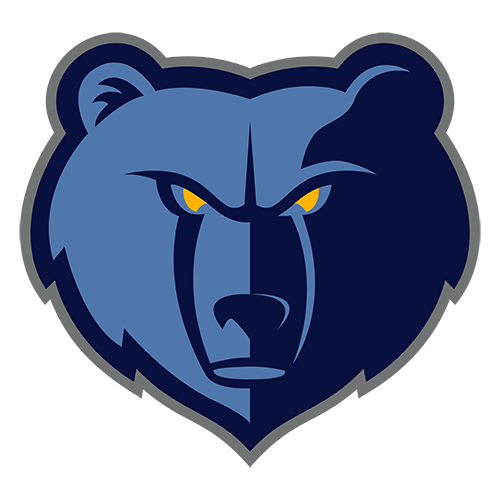 | | 1 | 2 | 3 | 4 | T |
| --- | --- | --- | --- | --- | --- |
| MEM | 22 | 14 | 22 | 28 | 86 |
| DEN | 23 | 23 | 38 | 24 | 108 |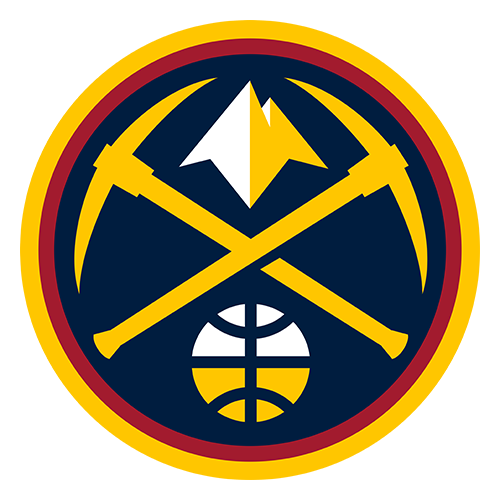 Martin steps in to lead Nuggets' drubbing of Grizzlies
DENVER (AP) -- The Denver Nuggets need their role players to step up if they're going to sneak into the playoffs this year, and Kenyon Martin did his part Wednesday night.
With Allen Iverson and Carmelo Anthony held to a combined 22 points, Martin had a game-high 23 as the Nuggets routed the Memphis Grizzlies 108-86.
"It happens in this league," Martin said of Iverson's and Anthony's point production against Memphis. "That's why it's a team sport. That's why it's not tennis."
Iverson, playing with a fractured right ring finger, banged his right knee early in the game and was held to eight points on 2-for-12 shooting.
"I was dealing with my finger being broke and then going down hard again today," Iverson said. "It's a place I've been before in my career, so I'll just deal with it."
The Nuggets dealt with it just fine against the Grizzlies. Linas Kleiza had 19 points and Marcus Camby had 10 rebounds and six blocks to help the Nuggets end a two-game skid.
"I thought we had a pretty dominating game without A.I. and Melo being a big part of the personality of the game, which is a positive for us," Nuggets head coach George Karl said.
The Nuggets are 38-26 -- their best 64-game start in 20 years -- and in a battle to make the playoffs in the tough Western Conference. They're in ninth place, two games behind Golden State for the final postseason slot, and every game has a sense of urgency.
"It's now or never. We don't have a choice," Martin said. "It's either win now or be watching come April, and I don't think anyone around here wants to be watching. We've got too much talent and the guys have too much pride, so we're going to approach every game like it's our last. That's what it's all about."
Despite that desperation, the Grizzlies started strong. Behind eight quick points from Mike Miller, Memphis took a 10-0 lead and were up by 12 early in the first quarter.
"We played well together at the start," said Memphis head coach Marc Iavaroni, whose team has lost 16 straight road games and 17 of its last 19 overall. "We got the shots and our defense was pretty good. We were unselfish."
The good feeling didn't last. The Nuggets clawed back and took the lead for the first time -- and for good -- when Eduardo Najera hit a 3-pointer to put them up 23-22 at the end of the first quarter. They never looked back. They led by 10 at halftime, and Martin scored 16 points in the third as Denver built a 26-point lead heading into the fourth.
Denver shot 58 percent from the field in the third while holding Memphis to 39 percent.
"We had a great start and then we didn't do a good job in transition," Memphis forward Jason Collins said. "That seems to be a broken record for us. Our transition defense hasn't been good."
Even with Denver's starters sitting out the fourth quarter, the Grizzlies had trouble getting stops. Led by Kleiza's eight points in the final period, the Nuggets grabbed its biggest lead at 96-64 with 7:29 left.
Now the Nuggets want to keep it going. They play two more home games before heading on a five-game Eastern Conference road trip next week. They know they can't afford to lose many games down the stretch or they'll miss the playoffs for the first times since 2003.
"We feel like if we win 50 games and not be able to make the playoffs, you'll have to tip your hat to the rest of the guys who got in," Iverson said. "We're concentrating on one game at a time."
Game notes
Iverson was injured in a win over the San Antonio Spurs last Friday, but hasn't missed any playing time. ... Iverson's eight points marked the first time this season he failed to score in double digits. The last time Iverson didn't score at least 10 points was against San Antonio on Feb. 20, 2007. ... Memphis C Darko Milicic didn't play in the second half due to a sore right foot. He finished with four rebounds and no points in just over nine minutes. ... Juan Carlos Navarro had 16 points off the bench and three players had 12 points for the Grizzlies.