EASTERN CONFERENCE FIRST ROUND
PHI leads series 1-0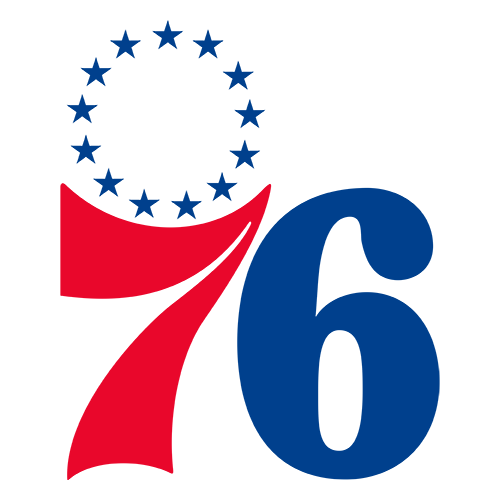 | | 1 | 2 | 3 | 4 | T |
| --- | --- | --- | --- | --- | --- |
| PHI | 22 | 16 | 25 | 27 | 90 |
| DET | 27 | 24 | 19 | 16 | 86 |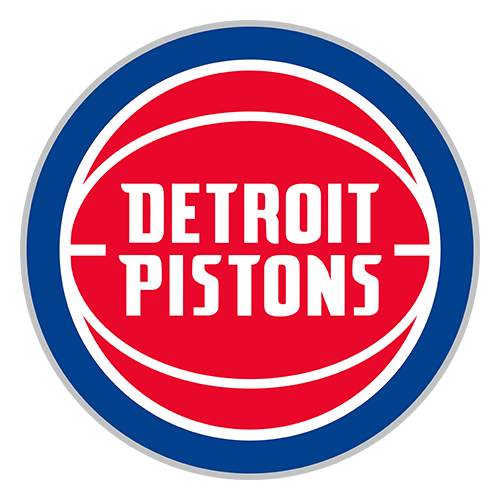 76ers limit No. 2 seed Pistons to 35 2nd-half points in Game 1 upset
AUBURN HILLS, Mich. (AP) -- The Detroit Pistons were hanging out at the scorer's table as if it was a preseason game, joking around with a former teammate as he enjoyed a drink and nachos in the front row.
Philadelphia made them pay for it.
Andre Miller scored 20 points and Willie Green had a career playoff-high 17, helping the 76ers stun Detroit 90-86 Sunday in Game 1 of their first-round series.
Sixers forward Reggie Evans smiled when told the Pistons were shooting the breeze with Flip Murray during breaks in the game.
"That's good," Evans said.
Rasheed Wallace took the blame for the loss -- despite having 24 points, nine rebounds and matching a franchise playoff record with seven blocks -- but didn't think blowing a big lead had anything to do with talking to Murray.
"That's my man," Wallace explained.
The Eastern Conference's second-seeded team was expected to beat the seventh-seeded Sixers by double digits and did lead by 15 midway through the third quarter.
But Philadelphia refused to follow the script.
After the Sixers trailed 62-47, Green made two baskets during a 10-0 run that sparked a comeback.
"That kind of swung the momentum," Miller said.
Miller gave Philadelphia a lead midway through the fourth quarter for the first time since late in the first.
After Chauncey Billups missed three of four free throws and a layup in 2-plus minutes late in the game, he made two from the line to pull the Pistons within one with 45 seconds left.
Detroit's Jason Maxiell drew a charge on the ensuing possession, giving the home team a chance to avoid an upset.
The Pistons set up a play that created an open shot for Tayshaun Prince, but his jumper was short. After Andre Iguodala made one of two free throws with 11 seconds left, Wallace missed a shot near the basket that would have tied it at 88.
"I'm going to put this one on me," Wallace said. "There's no excuses.
"The last bunny, that was a bucket I should've made. I'm going to take this one on the chin."
Iguodala made two free throws with 7 seconds left to seal the win.
"I'm pretty sure we shocked a lot of people," Evans said.
Both teams will get two days off before Detroit hosts Game 2 on Wednesday night.
"We've got to fire back on Wednesday," Pistons coach Flip Saunders said. "It's a must-win game now."
The Pistons, who have advanced to five straight conference finals, hadn't lost a Game 1 in the first round since 2003 against Orlando.
Iguodala finished with a career playoff-high 16 points after a slow start, Evans had a career playoff-high 11 points and 14 rebounds and Thaddeus Young scored 10 for the Sixers in his postseason debut.
Billups scored 14, Richard Hamilton had 13 points on 5-of-17 shooting, Maxiell contributed 12 points and a career playoff-high 11 rebounds and Prince added 12.
The Sixers started and closed strong despite being the least-experienced team in the playoffs, matching up with a team that trails only the San Antonio Spurs in combined playoff games.
"There's no question that we grew up in the second half," Philadelphia coach Maurice Cheeks said.
Philadelphia led by six points early in the game, but Detroit scored the last 11 points of the first quarter and held the Sixers scoreless for 5-plus minutes. That drought spilled into the second and included a cold stretch in which they made just 2-of-21 shots.
Wallace's 3-pointer midway through the second quarter capped a 23-6 run and gave the Pistons an 11-point lead.
The Sixers scored the first eight points of the second half and Detroit missed its first six shots before going on an 11-2 run to lead by 15.
The Pistons, notorious for their inconsistent effort, proved the cushion wasn't large enough.
"That's Detroit," Iguodala said. "They turn it on and turn it off.
"We just kept fighting the whole way."
Game notes
Bob Lanier and Ben Wallace also blocked seven shots in the playoffs for the Pistons. ... The Pistons started the playoffs with 678 games of experience to Philadelphia's 95. ... Wallace was called for a technical in the first half, complaining about a call against teammate Prince. He had 12 technicals during the regular season, his fewest since he played for Cheeks during the 2002-03 season in Portland. ... Theo Ratliff, a former Sixer, made his first playoff appearance for the Pistons since 1997 and had two blocks in his first 2 minutes. ... Billups made 92 percent of his free throws in the regular season and missed three only once. ... Cheeks chose to start Young over Evans.
The Palace of Auburn Hills
6:00 PM, April 20, 2008
Coverage: TNT
Attendance: 22,076
Capacity: 22,076
Referees:
Eddie F. Rush
Monty McCutchen
Tom Washington
2022-23 Atlantic Standings
2022-23 Central Standings