EASTERN CONFERENCE SEMIFINALS - GAME 7
BOS Wins series 4-3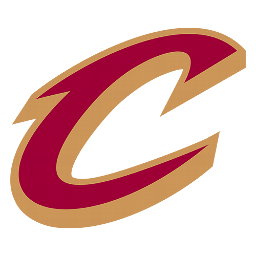 | | 1 | 2 | 3 | 4 | T |
| --- | --- | --- | --- | --- | --- |
| CLE | 13 | 27 | 28 | 24 | 92 |
| BOS | 18 | 32 | 23 | 24 | 97 |
Pierce, James duke it out as Celtics close out Cavs in Game 7
BOSTON (AP) -- Paul Pierce hit a shot. Then LeBron James answered. Pierce hit another and so did James.
It was like that all game long, two of the NBA's best trying to carry their teams to the next round. Pierce and the Boston Celtics succeeded, beating the Cleveland Cavaliers 97-92 on Sunday.
Twenty years earlier there was another thrilling shootout in another seventh game of the Eastern Conference semifinals in Boston -- Larry Bird vs. Dominique Wilkins.
And the result was the same: a narrow Celtics victory that sent them to the conference finals against Detroit.
Pierce scored 41 points, James had 45 and Boston remained unbeaten in the playoffs at home, where the first two games against the Pistons will be played Tuesday and Thursday night.
"It is a great feeling," Pierce said. "We knew this was going to be a tough, tough series."
In a seven-game series in which the road team never won, the Celtics had many green-clad fans on their side. Lucky the Mascot held up a sign reading "ROCK THE GARDEN!" and the crowd roared. Pierce got the loudest ovation when he was introduced with his nickname, "The Truth."
And when the game started, one fan bellowed, "Not today, LeBron."
It wasn't Wilkins' day on May 22, 1988, even though he outscored Bird in Boston's 118-116 win over Atlanta at the old Boston Garden. Wilkins finished with 47 points, 16 in the fourth quarter, and Bird had 34, with 20 in the final period.
"I'm very aware of the game," Pierce said. "They don't ever let you forget it when you look up to the jumbotron."
James has seen plenty of highlights of that mano-a-mano tussle.
"We both tried to will our team to victory and, just like Dominique Wilkins, I ended up on the short end and the Celtics won again," he said. "I think the second round of the postseason, Game 7, these fans will finally have an opportunity to forget a little bit about what Larry Bird and Dominique Wilkins did and remember what Paul and LeBron did.
"This will go down in history."
Pierce hit 13 of 23 shots and James went 14-for-29.
Celtics executive vice president Danny Ainge, who played in that 1988 game, called Sunday's shootout "an epic battle."
The Celtics have won 14 straight games at home and have home-court advantage throughout the playoffs. They are 0-6 in the postseason on the road.
"Before the year our goal was to be there in Game 1 at home [in the conference finals] and that's where we are," Boston coach Doc Rivers said. "So we're exactly where we should be."
Home teams are 22-2 in the second round of this season's playoffs. The Celtics never trailed Sunday but they never were safe until the final seconds.
Pierce hit two free throws with 7.9 seconds left for the final points, then James missed a 3-pointer on the last shot of the game with 4.4 seconds to go.
"I had it going, LeBron had it going and we just didn't let up," Pierce said. "Neither one of us wanted our teams to lose."
Sasha Pavlovic's 3-pointer made it 95-92 with 8.6 seconds left and the Cavaliers immediately fouled Pierce. His first shot hit the rim, hung in the air, then fell through as the crowd roared. Pierce said team patriarch Red Auerbach, who died in October 2006 at age 89, had something to do with that.
"The ghost of Red just looking over us," Pierce said. "I think he kind of tapped it in the right direction. It sort of put a smile on my face."
Pierce's second free throw was much smoother, making it 97-92.
Cleveland raced downcourt and James hoisted a 3-pointer that missed with 4.4 seconds to go. The Cavaliers got the rebound and James waved for the ball from the same spot he had just missed from.
But Eddie House intercepted the pass and, as the final seconds ticked off, James turned and walked toward his bench, his chances of reaching the East finals dashed on the court where the Cavaliers were 0-6 this season.
"Boston did their work during the regular season to put themselves in this position" to play Game 7 at home," Cleveland coach Mike Brown said.
The key Sunday, he said, was Boston's 10 offensive rebounds that turned into 18 points. Cleveland has just seven second-chance points.
"That was similar to what we had in the last game," Brown said. "You play on the road, if you turn the ball over, which we did a little tonight, and give up second chance points, it is going to be tough to win."
Still, the Celtics were pushed to the limit for the second straight series. They did dominate Atlanta in Game 7, winning 99-65, but had a much tougher time eliminating Cleveland.
But now they're unbeaten in the 29 series in which they've led 3-2.
"Today it was basically get the ball to Paul Pierce and get the hell out of the way," Kevin Garnett said.
Garnett added 13 points and P.J. Brown came off Boston's bench to score 10 and grab key rebounds.
"It's emotional," Garnett said. "We will enjoy this, but as we advance it does get a little more difficult."
Delonte West was the only other Cleveland scorer in double figures with 15.
"We fight hard in every game, come out and leave it out on the floor," West said. "We expected this type of effort out of ourselves, competing until there's no zeros on the clock. It just hurts that we just go home now. That's all."
The Celtics led 50-40 at halftime, but the Cavaliers cut that to 52-49. It was 61-58 before Boston stretched its margin to 67-58 by scoring the next six points.
But Cleveland kept coming back and trailed by just 73-68 going into the fourth quarter.
The Celtics got a scare when Pierce was fouled by Pavlovic on a drive to the basket and fell on a video cameraman under Boston's basket with 23 seconds left in the first half. Pierce got up slowly and, after a 20-second timeout, made two free throws.
He stayed in the game for all but the last 4.2 seconds of the half, then left for treatment of a bruised left thigh but played most of the second half.
With smoke from pregame pyrotechnics still rising toward the rafters where Boston's 16 championship banners hang, the Celtics got off to a strong start. They rolled to a 16-4 lead -- with Pierce scoring nine -- but the Cavaliers closed it to 29-23 with 7:20 left in the second quarter.
That's when James left the game for the first time, replaced by Pavlovic, and the Celtics got the next five points before James returned less than 1 1/2 minutes later.
"I have always been a winner, and I am a winner," he said. "You are just disappointed that the season is over.
Game notes
Tom Brady, wearing a black Giants hat with the orange letters "SF" on front, was among a contingent of Patriots at the game. Others were Richard Seymour, Vince Wilfork, Kevin Faulk and Laurence Maroney. ... Only two Cleveland starters scored in the first half -- James with 23 points and West with 4. ... Boston College basketball player Ayla Brown, a former contestant on "American Idol," sang the national anthem. ... Red Sox owner John Henry and president Larry Lucchino sat next to Celtics owner Wyc Grousbeck in the front row.