| | 1 | 2 | 3 | 4 | T |
| --- | --- | --- | --- | --- | --- |
| CHA | 9 | 24 | 29 | 18 | 80 |
| ORL | 40 | 25 | 29 | 24 | 118 |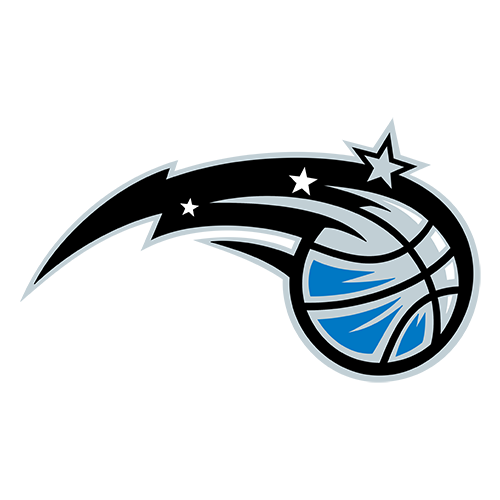 ORLANDO, Fla. -- Larry Brown's latest coaching debut seemed more like an error -- in judgment.
"Way to get back. I wish I would have stayed retired," the first-year Charlotte coach said, showing his sense of humor was still intact even if his team wasn't.
Orlando jumped to a 31-point first quarter lead Monday night en route to a 118-80 victory over the Bobcats.
Brown, who is coaching his ninth NBA team in 25 seasons, watched as his young team shot just 3-for-21 and committed 13 fouls in the first quarter, sending the Magic to the line 20 times. Orlando scored 14 points in the last 2 minutes of the period, including a 3 and long jumper by Magic fan favorite J.J. Redick in the final 38 seconds that put Orlando up 40-9.
"Guys had the jitters," veteran Bobcats guard Jason Richardson said. "We did a lot of things wrong."
Dwight Howard scored 20 points to lead the Magic. Rashard Lewis had 17 points to lead three other Orlando players in double figures. Orlando's lead grew to as much as 44 in the fourth quarter. The Bobcats shot only 28.4 percent and frequently sent the Magic to the line, where they hit 48 of 53.
Gerald Wallace led Charlotte with 18 points and 11 rebounds. Richardson added 15 points.
Charlotte never got closer than 24 the rest of the game and Orlando's lead grew to as many as 44 as the Magic again pulled away late.
Howard and Charlotte center Emeka Okafor were the top two picks in the 2004 draft, but the matchup was one-sided. Howard had 11 first quarter points, three more than Okafor had in the game.
Brown was frustrated early, after preaching penetration to his outside players during early preseason practices and then watching them settle for outside jumpers. In the second quarter they began taking it to the basket, but by then it was too late.
"I just wanted to see what kind of shape we were in," Brown said. "I wanted to see if we could execute a little bit. I thought our offense would be way behind, and it was."
Charlotte made only four field goals in the last 19 minutes of the first half. The Bobcats' main highlight came on a baseline reverse layup by reserve Jared Dudley in the second quarter that resulted in a three-point play.
Howard also continued his strong free-throw shooting, something that hurt the 59-percent shooter in key situations last year. He made his first five -- giving him a 10-of-11 start to the preseason -- and ended up 8-for-10 from the line.
"When he makes free throws you have absolutely no chance to stop him," Orlando coach Stan Van Gundy said. "That's what people have tried to do to stop him. If you can't do that -- I'm glad I don't have to figure that out now."
Orlando's search for a shooting guard got a bit clearer, but the first option, free agent Mickael Pietrus still has something to prove. Pietrus had 13 points, two blocks and one steal in 25 minutes.
"M.P. has to play or he's not going to pick things up that we're doing," Van Gundy said. "So we really can't sit him."
Pietrus, who played mostly forward at Sacramento, said he feels comfortable in his defensive role.
"I don't know," Pietrus said of role on offense. "I try to stay focused on defense. (Offensively) I know the ball is going into the big guy (Howard), and I have to play off of that."
The Bobcats' front line has been banged up early in the preseason. Forward Sean May, who missed all of last season after microfracture surgery on his right knee, has been limited in practice and Okafor (back), Nazr Mohammed, Andre Brown and Ryan Hollins have all missed workouts.
May, who didn't wear a knee brace or protective sleeve, played 18 minutes and finished with seven points and two rebounds.
"Sean's very behind, conditioning wise, but it's great having him out there," Brown said.
"It's my timing that's a smidgen off," said May, who hadn't played in 15 months.
Last year much of the Bobcats' woes could be traced to point guard play. That settled down after Raymond Felton took over the starting job in the second half of the season. Charlotte also selected D.J. Augustin of Texas in the first round of the NBA draft.
Neither stood out. Felton was 0-for-4 from the field with five assists and two turnovers. Augustin came off the bench near the end of the first quarter and had two points, three assists and two turnovers in 21 minutes.
Game notes
The Magic's winning margin was their largest in the team's 20 preseasons. ... Howard, who made a preseason vow to lead the league in blocks, has eight in 52 minutes over two preseason games. ... Charlotte's rookies carried their personal effects to the game in kid-themed backpacks. Augustin's was a pink and purple number with "Little Miss Giggles" on it.