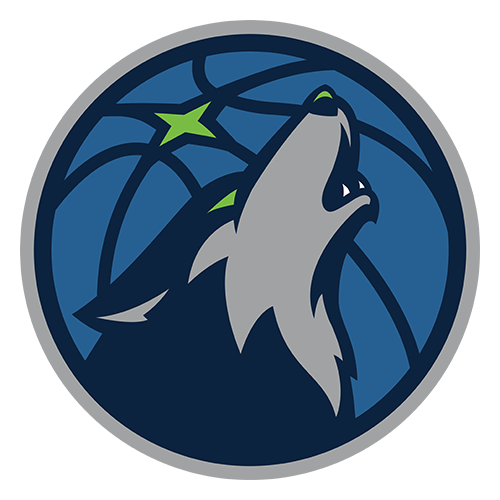 | | 1 | 2 | 3 | 4 | T |
| --- | --- | --- | --- | --- | --- |
| MIN | 20 | 16 | 25 | 29 | 90 |
| CHA | 21 | 22 | 23 | 34 | 100 |

Richardson leads Charlotte's efficient offense to win over Minnesota
CHARLOTTE, N.C. -- The point guard was nearly mistake-free. The big man was finally getting the ball -- and converting. The shooter looked as good as ever following arthroscopic surgery.
It took a while, but the Charlotte Bobcats finally appear to understand coach Larry Brown's complex offense.
Jason Richardson scored 25 points in another strong performance after being sidelined with knee trouble, leading the suddenly efficient Bobcats to a 100-90 win over the error-prone Minnesota Timberwolves on Monday night.
After starting 3-9, the Bobcats have won three of their last five games, with a close loss to defending champion Boston during that stretch. In his record ninth NBA head coaching job, Brown appears to be making progress with a team that won only 32 games under Sam Vincent last season.
"It's pretty difficult because there are so many demanding things that he wants you to do," Richardson said of the 68-year-old Brown. "But we're a team that's willing to learn, was ready to listen and looking for something different. We still don't have everything down, but the things we're doing are heading toward it."
While Richardson scored at least 21 points for the third straight game since his return after sitting out seven contests following exploratory surgery on his right knee, he got plenty of help.
Emeka Okafor, often invisible in the paint this season, added a season-high 24 points on 9-of-14 shooting. The notoriously poor free-throw shooter made all six from the line and added 10 rebounds.
Raymond Felton had a season-high 14 assists, and didn't commit his only turnover until just more than 2 minutes remained. Felton and rookie D.J. Augustin (nine points, four assists) continued to play well in Brown's two-point guard backcourt.
"When we have those two guys in together, we get extra passes," Brown said. "That makes other people better."
Randy Foye scored 23 points and Mike Miller added 19 points and 10 rebounds for Minnesota, which was never in sync in its second straight loss. Top scorer Al Jefferson was held to eight points on 3-of-11 shooting and Minnesota committed 14 of its 18 turnovers in the first half.
It was the end to a bad day for the Timberwolves, who learned in the morning that top defender Corey Brewer will miss the rest of the season with a torn anterior cruciate ligament in his right knee.
"There are going to be nights you don't have it offensively," coach Randy Wittman said. "If you don't continue to do things at both ends of the floor, then you can't play. I've got to find people to play."
With Bobcats part-owner Michael Jordan back in his courtside seat for a second straight game following a two-week absence, Charlotte took the lead for good on Richardson's reverse alley-oop dunk on a feed from Augustin midway through the second quarter.
After Minnesota cut a 12-point deficit to five, Charlotte then pulled away in the final period, highlighted by Richardson's spectacular, spinning alley-oop dunk off Felton's pass that made it 84-70 with 6:16 left.
The Bobcats had 28 assists and only 10 turnovers.
"A lot of guys played very, very well," Brown said.
The Timberwolves never had a shot with Jefferson struggling. In his first game in Charlotte since scoring a career-high 40 points in April, Jefferson added nine rebounds and blocked six shots, but couldn't contribute on offense as he struggled with Charlotte's defensive scheme.
"They're doing a great job of just acting like they're going and stunting," Jefferson said. "It's messing me up."
After messing up for weeks under Brown, the Bobcats appear to be finally getting what their Hall of Fame coach wants.
"That's his history with teams," Okafor said. "When he first comes in it takes some time to adjust. There's a learning curve. Once everybody learns it, people get going."
Game notes
Minnesota G Kevin Ollie returned after missing six games with a strained right calf, finishing with six points in 13 minutes. ... Brown said before the game he'd like the NBA to work on increasing the number of shots teams take. "I watch the old-time teams play and if you didn't take 100 shots in a game, it's a bad offensive outing," Brown said. Charlotte took 80 shots and Minnesota 75. ... The loudest cheer by the crowd of 9,285 may have been during a third-quarter timeout, when Carolina RB DeAngelo Williams was shown on the video board, a day after scoring four touchdowns in the Panthers' win at Green Bay.