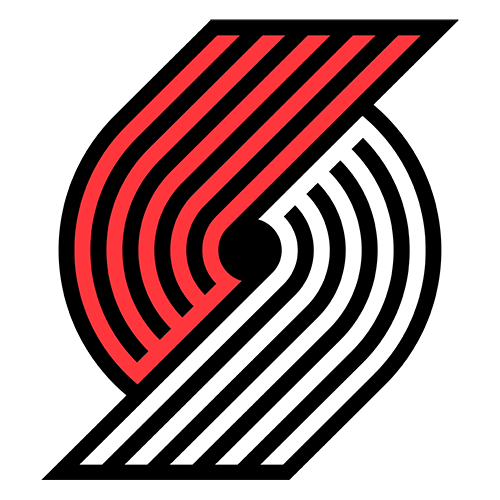 | | 1 | 2 | 3 | 4 | OT | T |
| --- | --- | --- | --- | --- | --- | --- |
| POR | 18 | 27 | 22 | 23 | 7 | 97 |
| CHA | 24 | 26 | 17 | 23 | 12 | 102 |

Bobcats get rare third win in a row with OT victory vs. Blazers
CHARLOTTE, N.C. -- Sure, the game went into overtime and there were several key late plays in the Charlotte Bobcats' third straight victory.
But all anybody wanted to talk about after the Bobcats' 102-97 win over the Portland Trail Blazers on Saturday night was the dunk. The alley-oop, one-handed jam by Gerald Wallace over 7-footer Greg Oden in the fourth quarter that had fans gasping and players craning their necks for a glimpse of the replay.
"It was kind of like a college atmosphere in a sense, how the crowd got into it," said Raymond Felton, who got the assist. "People were so loud. It was big.
"That was a big dunk."
It was part of a monster night from Wallace, who had 31 points and 16 rebounds to lead the new-look Bobcats, who through trades and coach Larry Brown's persistence are starting to creep into playoff contention in the Eastern Conference.
"The chemistry is starting to come together, with the team as well as the coaches," Wallace said.
Emeka Okafor added 22 points and 11 rebounds, outplaying the foul-plagued Oden as the Bobcats used tough defense over the final minute to secure their longest winning streak since March.
LaMarcus Aldridge had 21 points, and Brandon Roy added 17 but shot poorly from the field and the line for the Blazers, who finished 2-2 on their East Coast trip.
"For whatever reason we looked like we had heavy legs," Blazers coach Nate McMillan said.
Wallace sure didn't on a play that's destined for YouTube stardom.
In a tight game, Felton lobbed the ball to the high-flying Wallace, who rose over Oden, grabbed the ball with one hand, and slammed it as Oden bumped Wallace away from the basket with his lower body.
"You always need an energy play, and that's what you could consider an energy play," Wallace said.
After Oden was charged with his fifth foul and the fans cheered the replay, Wallace sank the free throw to give Charlotte a 78-77 lead with 6:41 left.
"He dunked on Greg Oden," Felton said, shaking his head.
On the next possession, Wallace drove hard into the lane, did a 360 and banked in a reverse layup as a helpless Oden hacked him to foul out. Wallace again hit the free throw to put Charlotte ahead 81-77.
The Bobcats still had work to do, as the Blazers rallied from an 88-83 deficit with just over a minute left in regulation, tying it when Roy tipped in his own miss with 9.1 seconds left.
Felton, whose jumper with 0.7 seconds left gave the Bobcats a win in Detroit on Tuesday night, missed a fadeaway 20-footer at the buzzer.
But Felton's driving layup with 49 seconds left in OT put Charlotte ahead to stay. After Roy missed a shot in the lane, Felton's miss was rebounded by Okafor, and Felton hit one of two free throws with 5.7 seconds left to make it 100-97.
Short-handed Portland then failed to get a high percentage shot, with Rudy Fernandez's 3-point attempt failing to hit iron. Okafor hit two free throws with 2.7 seconds left for Charlotte's ninth win in 15 games.
"This team is growing. Everybody is growing and everybody's getting better," said Felton, who has seen the addition of Raja Bell and Boris Diaw in a trade with Phoenix, while big man DeSagana Diop is expected to make his debut Monday after Friday's trade with Dallas.
The Trail Blazers found out earlier Saturday that starting point guard Steve Blake would miss another two to four weeks with a sprained right shoulder, longer than originally expected.
Sergio Rodriguez started his second straight game in his place and rookie Jerryd Bayless saw significant time, adding 14 points.
But Portland made only 16 of 31 free throws, with Roy the biggest culprit. Harassed most of the night by Bell, Roy shot 7-for-18 from the field and made only three of 10 from the line.
"I haven't felt great since I came back from my hamstring [injury]," Roy said. "Tonight it really showed. ... My mid-range game doesn't feel as good as before I got hurt."
Game notes
Blazers officials were mum on adding Memphis F Darius Miles' $18 million salary to their payroll and paying the ensuing luxury tax. Miles played his 10th game of the season Friday, triggering the move. The Blazers waived Miles at the end of last season and said a doctor determined he hadn't recovered from knee surgery. ... Brown was eager to see Diop in a Charlotte uniform. "His defensive presence, his length, his ability to block shots, that's something I never think you can have enough of," Brown said. ... McMillan, a North Carolina native, bought 80 tickets.