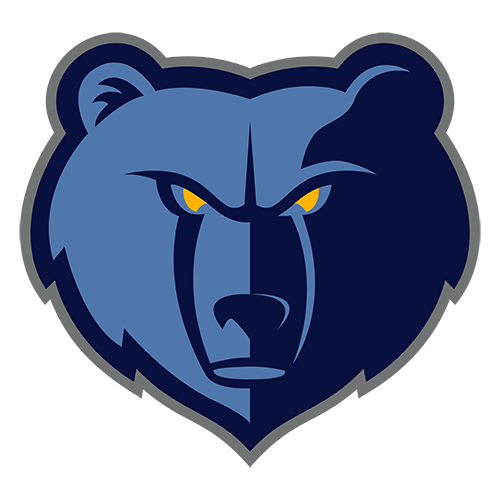 | | 1 | 2 | 3 | 4 | T |
| --- | --- | --- | --- | --- | --- |
| MEM | 15 | 26 | 23 | 22 | 86 |
| CHA | 21 | 25 | 24 | 31 | 101 |

Bobcats top Grizzlies for fourth win in last five games
CHARLOTTE, N.C. -- Larry Brown repeats his demands of constant ball movement, high-percentage shots and tough defense so often that it becomes a running joke anywhere the vagabond Hall of Fame coach goes.
Raja Bell gave Brown the game he craves Wednesday night, helping the Charlotte Bobcats continue their impressive turnaround from an ugly start in Brown's first season in charge.
Bell scored 25 points, but perhaps more importantly pestered Memphis' O.J. Mayo all game, limiting him to 13 points in the Bobcats' 101-86 victory over the Grizzlies.
Charlotte has won four of five and 10 of 17 overall, which coincides with the trade with Phoenix that put Bell and Boris Diaw under Brown's watch.
Brown, who talks constantly about "playing the right way," saw Bell do just that in his second straight game scoring 25 points.
"Raja had an unbelievable all-around game," Brown said.
Bell and Diaw, who added eight points, eight rebounds and seven assists, were used to winning in Phoenix and they've brought that attitude to the Bobcats, who have never won more than 33 games in their first four years.
While the second half of the season is littered with road games, the Bobcats have put themselves into playoff contention in the Eastern Conference.
"Once you get the taste for that, you get selfish. You want to win every game," Bell said. "That's how you get that snowball effect."
There were other contributors that helped send the Grizzlies to their seventh straight loss despite 26 points from Rudy Gay.
Emeka Okafor had 20 points and 15 rebounds -- proving the Bobcats are getting the ball inside. Raymond Felton scored 19 and Gerald Wallace had 13 points, nine rebounds and four steals, helping harass the Grizzlies into 21 turnovers.
"We rebounded well and shared the ball," Brown said. "We did a good job on their key guys."
The Grizzlies had many areas to point to as they lost for the 15th time in 17 games and fell to 2-16 on the road.
Memphis, which stuck around until late in the fourth quarter, was outrebounded 44-28 and allowed Charlotte to shoot 50 percent. And while Gay hit 10 of 15 shots after averaging 10 points on 13-of-39 shooting in the past three games, he committed seven turnovers.
"I know personally I turned the ball over a couple of useless times," Gay said. "We just have to play more solid."
Mayo, the No. 3 overall pick, had a rough night, too. Memphis' top scorer made just five of 11 shots and had trouble getting into the offensive flow with Bell shadowing him.
"O.J.'s learning what it's about in this league," Grizzlies coach Marc Iavaroni said. "There are guys, their job is just to lock people down. ... Raja's a great defender. We'll learn from it."
The Grizzlies rallied from a 10-point first-quarter deficit to take a 52-51 lead on Gay's jumper early in the third quarter and Charlotte led only 70-66 early in the fourth.
But the poor passes, failed alley-oops and Charlotte's second-chance points eventually doomed Memphis.
Wallace's steal and dunk on Hakim Warrick's turnover put Charlotte ahead 88-79 with 4:11 left. Felton's two free throws less than a minute later put it away.
"We're just starting to get our confidence," said Okafor, who got his 22nd double-double of the season. "Come the end of the game, we know that we're supposed to win these."
Yes, with their demanding coach and their new-look roster, things feel much different around the Bobcats.
"You get some fresh blood in the locker room," Bell said, "and all of a sudden the dynamics change."
Game notes
C DeSagana Diop, acquired from Dallas on Friday, committed two fouls in three scoreless minutes in his Charlotte debut. "When Gana gets more acclimated, it will be a lot easier for him," Brown said. ... Bobcats PG D.J. Augustin (abdominal strain) did some running Wednesday and said he hopes to return Sunday at Indiana. ... Iavaroni said they didn't hesitate to sign F Darius Miles to a second 10-day contract in his return from major knee surgery. "We felt he was playing with a lot of energy. His conditioning had picked up," Iavaroni said. "We felt he was the best alternative." ... Grizzlies F Quinton Ross (back spasms) missed his fourth straight game, but could return Friday at New York.