| | 1 | 2 | 3 | 4 | T |
| --- | --- | --- | --- | --- | --- |
| CHA | 29 | 28 | 14 | 22 | 93 |
| WSH | 24 | 26 | 23 | 22 | 95 |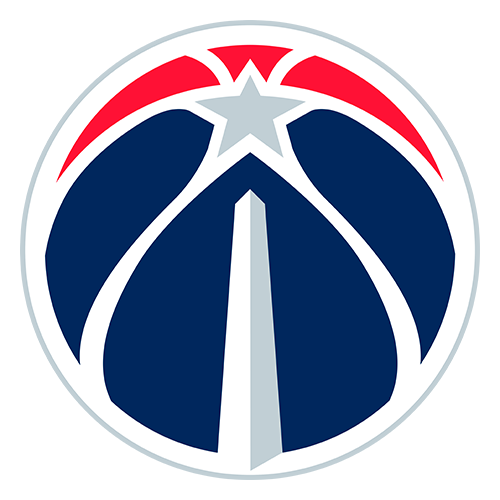 Bobcats' playoff hopes take blow by short-handed Wizards
WASHINGTON -- Hey, Raymond Felton, how do you feel about what happened to your Charlotte Bobcats on Wednesday night?
The wasted 20-point lead. The 19-for-30 foul shooting, including 6-for-13 in the fourth quarter. And everything else that went awry in a 95-93 loss to the woebegone Washington Wizards, a team that came in with an NBA-high 56 losses, a team that was 0-14 against Southeast Division foes, a team down to eight players because of injuries.
"Disgusted. Angry. Disappointed," Felton said.
Here's what's at stake for the Bobcats: They're chasing the first playoff berth in franchise history and entered the day two games behind Chicago for the eighth and final spot in the Eastern Conference.
Here's what's at stake for the Wizards: Every defeat improves their odds of landing the top pick in June's draft; every victory improves their odds of avoiding the worst record in franchise history. And they were well aware that they were closing in on becoming the first club in league history to go winless against its division.
"We didn't want to be the first," said Nick Young, who scored 23 points for Washington. "Players, captains, Coach -- everybody was talking about it."
The Bobcats might just wish everyone would stop talking about the fact that they're in a tight race for the postseason. They lost their previous game by 25 points to another last-place team, Indiana.
"I just feel like we're headed in the wrong direction. We've got to get back on the right path, defensively and offensively," said Gerald Wallace, who led Charlotte with 21 points and 11 rebounds but missed the potential tying free throw with 6.5 seconds left. "I swear, I think this playoff thing -- you guys mentioning the playoffs -- is kind of messing with our heads."
He failed to complete a three-point play after getting fouled while making a layup, and then Emeka Okafor and Boris Diaw grabbed offensive rebounds but missed the putback tries.
"Both guys just rushed the shot," said Antawn Jamison, who scored 27 points for Washington. "They didn't realize they were going to be that open."
Diaw's take: "I pushed it too hard."
Eventually, Jamison controlled the ball, was fouled and made 1-of-2 at the line with 0.3 seconds left.
Dealing with all manner of injuries, the Wizards trotted out the 16th starting lineup they've used this season. The only member of the Wizards' ideal lineup was Jamison, a two-time All-Star forward. Otherwise, it was Dominic McGuire at the other forward, Javaris Crittenton and Mike James at guard, and Andray Blatche at center.
Available off the bench: Young, JaVale McGee and Oleksiy Pecherov.
"I'm down to eight," Wizards interim coach Ed Tapscott said before tipoff, and then he dubbed the players he had available "The Mighty Eight."
In addition to Gilbert Arenas and Brendan Haywood, who have yet to play this season, and finished-for-the-season Etan Thomas and DeShawn Stevenson, the Wizards were without Caron Butler (hamstring), Darius Songaila (nerve problem in neck and shoulder) and Juan Dixon (strained Achilles' tendon).
Yet, somehow, Washington overcame a 55-35 deficit.
Washington kept chipping away, chipping away, until James' 3-pointer tied the game midway through the third quarter. A couple of minutes later, Blatche's putback put Washington ahead 67-65.
And then, something really out of the ordinary happened: McGuire scored, ending a drought of nearly 2 hours of on-court action without a single point. His tip-in with 2:06 left in the third quarter extended the hosts' lead to 69-65.
When Young drove along the baseline for a reverse slam with a little more than 6 minutes remaining, it put Washington up 87-79.
"We basically just gave it away," Wallace said. "We're not in a situation where we can just give games away like that."
Game notes
Arenas still is "on schedule" to make his season debut Saturday against Detroit, Tapscott said. Arenas, sidelined after his third knee operation in 18 months, might be ready to play -- but he insists he's done posting on his blog. "I retired," he said. "No more blogging for me." ... Jamison extended his streak of scoring at least 10 points to a career-best 68 consecutive games.
Regular Season Series
CHA Wins 3-1
Capital One Arena
Attendance: 14,657
Capacity: 20,600
Referees:
Tony Brothers
Scott Wall
Tom Washington
2021-22 Southeast Standings