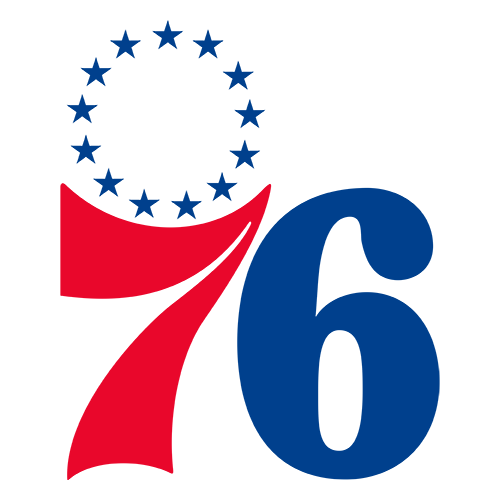 | | 1 | 2 | 3 | 4 | T |
| --- | --- | --- | --- | --- | --- |
| PHI | 19 | 30 | 32 | 17 | 98 |
| CHA | 28 | 35 | 16 | 22 | 101 |

Bobcats recover after blowing 20-point lead; Wallace scores final four points
CHARLOTTE, N.C. -- As the Charlotte Bobcats celebrated a victory that may have come too late to matter, the Philadelphia 76ers were hoping they weren't embarking on another long losing streak before the playoffs start.
And in a game matching two teams picking a bad time to be struggling, it's fitting the game was decided on a rebounded airball.
Gerald Wallace scored 29 points, including the go-ahead bucket when he picked off Raymond Felton's woefully short shot in the final minute, and the Bobcats beat the Sixers 101-98 on Tuesday night to snap a three-game losing streak.
Wallace later added two free throws, while Felton finished with a career-high 32 points as the Bobcats recovered after blowing a 20-point lead to improve their faint playoff hopes.
"We figured it out," coach Larry Brown said. "These have been games we've had trouble figuring out."
After blowing fourth-quarter leads in their last three games, the Bobcats won their home finale to move within 2½ games of idle Detroit for the final playoff spot. Trouble is, the Pistons hold the tiebreaker and Charlotte is the first NBA team in 12 years to close with four straight road games.
"Everybody still has that positive attitude," said Felton, who hit 12 of 20 shots to best his previous high-scoring game by a point.
While the Sixers know they'll be in the postseason, it was a second straight sluggish performance since clinching a spot with a win Saturday. Two days after an ugly 29-point loss in New Jersey, the Sixers faltered down the stretch -- and brought back memories of last year's four-game losing streak to close the regular season. Philadelphia was then promptly bounced in the first round by Detroit.
"The next few regular-season games will be very important," forward Andre Iguodala said.
Iguodala and Willie Green missed tying 3-pointers in the closing seconds. Andre Miller had 23 points and Lou Williams scored 20 for Philadelphia, which remained a half-game behind fifth-place Miami as it tries to avoid a first-round matchup with Boston or Orlando.
Iguodala's fadeaway with 1:42 left put Philadelphia ahead 98-95. After Charlotte's Emeka Okafor hit two free throws, the Bobcats got a defensive stop, then an offensive rebound after D.J. Augustin missed a 3-pointer.
After a timeout, Felton's runner was well short. Wallace grabbed the ball -- one of his 11 rebounds -- and banked in a layup for an 99-98 lead with 28 seconds left.
"I usually get cussed out every game on shots like that," Wallace said. "He wants everybody to go to the boards. They tell us it's not the first shot that beats teams, it's the second shot."
Iguodala then missed a mid-range jumper, and Wallace hit two free throws at the other end. After Iguodala missed a 3, the Sixers got the ball back after a jump ball. But Green missed a 3 from the corner, allowing the Bobcats to finish their home schedule 23-18.
The Bobcats played their second straight game without starting shooting guard Raja Bell, who said at shootaround that his strained right calf wasn't feeling any better. Bell is likely out until next week, and could miss the rest of the regular season.
Brown started 6-foot-10 Vladimir Radmanovic in his place and he got into early foul trouble, but it didn't matter early with Felton and Wallace dominating.
Felton was knocking down jumpers while Wallace was constantly beating the Sixers off the dribble and getting to the line. Felton had 23 points in the first half and Wallace 21 as Charlotte built leads of 44-24 and 63-49 at halftime.
"We are a team that has to play with energy," Philadelphia coach Tony DiLeo said. "In the first half we let them run their offense the way they do in practice."
Green, playing with two stitches under his chin after a first-quarter collision, then led Philadelphia's third-quarter dominance. He scored 13 points in the period and Philadelphia outscored Charlotte 32-16 to take an 81-79 lead.
But Philadelphia couldn't hold on in the same building it ended its ugly regular season a year ago.
Game notes
Brown lifted his sweater before the game to reveal a Tar Heel blue T-shirt, a night after his alma mater won the national title. ... Brown said Bell will be cautious after coming back too soon from a similar injury with Phoenix in the 2006 playoffs. ... DiLeo said F Thaddeus Young (ankle) has had no setbacks and remains "on schedule" to return around the start of the playoffs. ... Bobcats C Alexis Ajinca and G Sean Singletary will rejoin the team after Sioux Falls finishes its NBA Development League season Saturday. ... Bobcats director of player personnel Buzz Peterson said he'd likely decide this week whether to accept the Appalachian State coaching job.