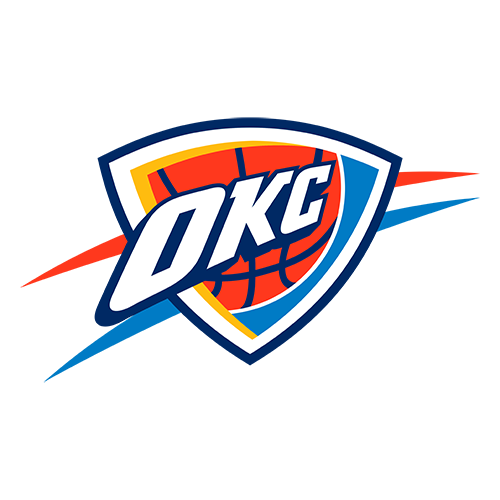 | | 1 | 2 | 3 | 4 | T |
| --- | --- | --- | --- | --- | --- |
| OKC | 16 | 18 | 24 | 27 | 85 |
| LAL | 35 | 22 | 22 | 22 | 101 |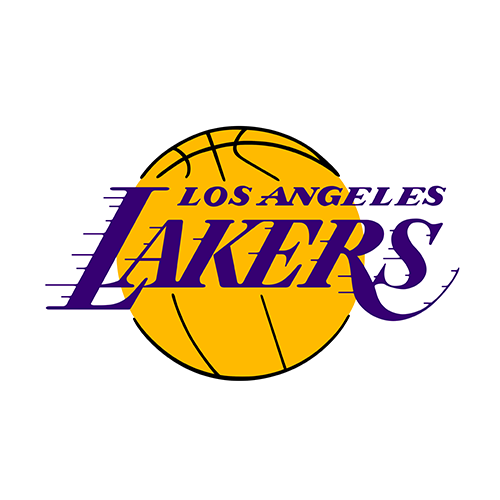 Kobe, Gasol shine as Lakers take care of Thunder
LOS ANGELES -- More than two decades ago, after Larry Bird made a shot from behind the backboard that didn't count in a preseason game, the NBA changed the rule on plays like that. Kobe Bryant was glad they did.
Bryant duplicated Bird's memorable shot and finished with 26 points, leading the Los Angeles Lakers to a 101-85 rout of the Oklahoma City Thunder on Sunday night and adding yet another clip to his a 14-year NBA highlight reel.
"You see him do things just fooling around with all kinds of shots in practice that you won't normally see," teammate Lamar Odom said. "But you expect the impossible, because he's not scared to take any shot from anywhere on the court. So that's why that's the result. It's never a bad shot to him. That's his mentality. He's not afraid to shoot it. He understands touch, getting the ball up and staying focused. His concentration is incredible."
Bryant thrilled the sellout crowd late in the first quarter when he drove the baseline against rookie guard James Harden, ran out of room and made a desperation fadeaway jumper over the top of the backboard while hanging in the air as his momentum carried him out of bounds near the Lakers' bench.
"I was aware that the rule was changed and that you could do that," said the 11-time All-Star and 2008 MVP, acknowledging that even he was amazed when it went in. "It was just lucky. We had a rabbit's foot on. I thought I was going to get a three-point play. It seemed like an obvious call to me -- when the guy just hip-checks you to try to push you out of bounds. I just tried to get enough height on it so that it cleared the board. It was like a putt."
The defending NBA champions, who squeaked out a 101-98 overtime win at Oklahoma City on Nov. 3, had this one in control throughout with help from Andrew Bynum's 25 points and nine rebounds. Bryant also had seven assists and six rebounds. The Lakers forced 19 turnovers and converted them into 25 points.
"We played against the best team in basketball," Thunder coach Scott Brooks said. "We didn't handle their physical toughness. They got into us, we set the offense too far out and turned the ball over. They capitalized on every mistake, and that's what they do. Anytime you play the Lakers, it's a humbling position to be in."
Pau Gasol, playing his second game since coming back from a right hamstring strain, had 15 points, seven rebounds and six assists after getting 24 points and 13 boards in Thursday's 108-93 win against Chicago. The Lakers have won 11 straight against the Thunder-Seattle SuperSonics franchise, and are 9-0 this season when scoring 100 or more points.
Kevin Durant led Oklahoma City with 19 points, after getting 30 or more in five of his previous seven games. The Thunder have given up 100 or more points in each of their last three contests, after allowing fewer than 90 in six of their first 11 games.
Durant, who came in as the league's fifth-leading scorer with a 27.7-point average and had 28 in the first meeting with the Lakers, missed his first five shots in the rematch while Bynum made his first five to help Los Angeles pull out to a 27-8 lead.
Bryant, who scored nine points in the final 2:01 of the quarter, turned a one-bounce offensive rebound into a buzzer-beating bank shot from the foul line to give the Lakers a 35-16 cushion.
"They always play hard," Durant said. "When you get down like that, it's tough to fight back."
Bynum, who didn't practice the previous two days after rolling his right ankle defending against Chicago's Brad Miller, went to the bench for good in the final minute of the third quarter with the Lakers ahead 77-56.
Durant, who made a league-best 452 free throws last season, had only one against the Lakers. It came at the end of a three-point play that trimmed the deficit to 61-42 with 8:42 left in the third, and was his only attempt from the line.
Game notes
The Lakers are off to a 10-3 start, compared to 12-1 last year. The worst 13-game start the franchise ever had in any of its 15 NBA championship seasons was 8-5 in 1984-85. ... The Lakers' next game is Tuesday night when they host the Knicks, the first meeting between the teams since Bryant set a Madison Square Garden record with 61 points on Feb. 2. New York is 3-17 overall at Staples Center, with all of the victories coming against the Lakers. The Knicks are 0-10 there against the Clippers. ... Bryant, who entered this season averaging 34.1 percent from 3-point range, is an uncharacteristic 5 for 28 from behind the arc through his first 13 games. By contrast, teammate Josh Powell is 30 for 65. ... Harden was coming off back-to-back games of 24 and 25 points, his first two double-digit performances in the NBA, and was 10-for-13 shots from 3-point range during that two-game stretch. But he missed 12 of 15 overall against the Lakers and finished with 10 points.
Regular Season Series
LAL lead 2-0
crypto.com Arena
9:30 PM, November 22, 2009
Attendance: 18,997
Capacity: 19,068
Referees:
Dick Bavetta
Matt Boland
Haywoode Workman
2022-23 Northwest Standings
2022-23 Pacific Standings