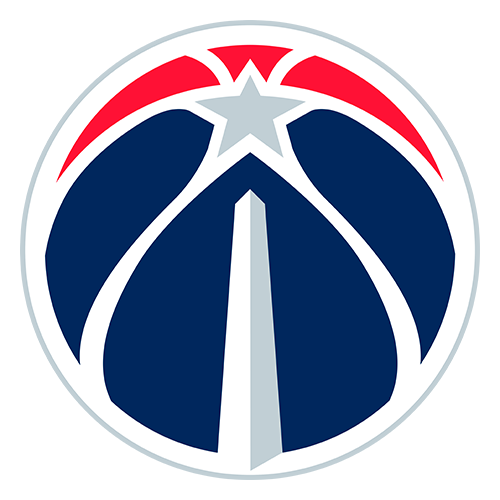 | | 1 | 2 | 3 | 4 | T |
| --- | --- | --- | --- | --- | --- |
| WSH | 25 | 30 | 17 | 34 | 106 |
| TOR | 24 | 30 | 23 | 25 | 102 |

Jamison's double-double, Arenas' 22 points help Wizards edge Raptors
TORONTO -- Gilbert Arenas broke out of a scoring slump by dropping his new pass-first approach.
Arenas had 22 points and nine assists, Antawn Jamison had 30 points and 12 rebounds and the Washington Wizards beat the Toronto Raptors 106-102 on Tuesday night.
"We've got confidence in him," Jamison said of Arenas, who was limited to just 15 games the past two years because of knee problems. "We know he's going to find a way to get out of it and make us a better team and start being his old self again, too."
When Jamison returned to Washington's lineup after missing the first nine games of the season with an injured right shoulder, Arenas stopped trying to score and started trying to be a play-maker. He ended up hardly scoring at all, finishing with nine and six points in Washington's previous two games.
"I started, in my mind, winding myself out of scoring," Arenas said. "It was to the point where, when I did shoot it, I was never in synch, I was never in aggressive mode."
It was the first time Arenas had failed to score at least 10 in back-to-back games since his rookie season in 2002, so he changed strategies again after a chat with coach Flip Saunders.
"Flip sat me down after the last game and said, 'Play how you play. When you average 29 [points], you average six assists. Right now you're averaging six assists but you're not being aggressive so it really don't matter. Play your way.' I was like, 'All right."
Caron Butler scored 19 points, and Brendan Haywood had 15 points and nine rebounds for the Wizards, who have won three of four, including two straight on the road.
Saunders said Jamison has provided both scoring punch and a calming presence since returning in a Nov. 18 victory over Cleveland.
"Antawn was unbelievable tonight, he made big shot after big shot," Saunders said. "He's been a matchup nightmare for a lot of people. He's been able to carry us and kind of settle us down, just that leadership on the floor."
Chris Bosh had 22 points and 14 rebounds, Andrea Bargnani had 20 points and 11 rebounds and Jose Calderon added 20 points for the Raptors, who have lost four straight and eight of 10.
Bosh matched a career high with 18 points in the second but couldn't get anything going in the other three quarters.
"He had a great second quarter against us and I knew if we didn't do something, me personally, it could have been a long game, one of those 40-point nights," said Haywood, whose defense held Bosh in check.
Jarrett Jack had 18 and Hedo Turkoglu scored 13 for the Raptors.
Arenas scored 12 points and Jamison scored 10 in the fourth as the Wizards erased a five-point deficit in the final quarter by shooting 11 for 16. The Raptors shot 8 for 23 in the fourth.
Double-digit losers in each of their last three, Toronto didn't feel any better about dropping a close one.
"They're all the same," coach Jay Triano said. "I don't like losing. They were better than we were tonight, bottom line. We didn't shoot the ball as well as we could."
The Raptors have allowed 10 straight opponents to score at least 100 points.
A free throw by Amir Johnson gave Toronto an 83-77 lead with 9:52 to play but the Wizards regained the lead with a 13-2 run over the next 4:25, including three baskets by Arenas, whose driving layup with 5:27 left made it 90-85 for Washington.
Calderon's driving layup with 2:45 remaining cut it to 93-91 but Jamison made a jumper, then held his finger to his lips to quiet the crowd as he ran back down the court.
"I was feeling it and it felt good," Jamison said. "It was a big basket and the crowd was starting to get into it. I was just letting them know hopefully it's not their night tonight."
Saunders didn't mind Jamison's gesture even though the outcome was still in doubt.
"At that time, it was OK," Saunders said. "You've got to play with a little bit of passion."
Arenas made two free throws on Washington's next possession to push the lead to six, 97-91, with 2:15 to go.
Toronto rallied a final time, with a free throw from Turkoglu and two by Jack making it 99-97 with 58 seconds to play, but the Raptors couldn't get any closer.
Bosh missed all six shots he took in the first but Calderon scored 11 points for Toronto, who trailed 25-24 after one on Blatche's fadeaway jumper at the buzzer.
Bosh snapped out of his funk by making six of eight shots in the second but Jamison scored 11 and the Wizards used five 3-pointers to keep it close before another buzzer-beating jumper, this one from Boykins, gave them a 55-54 edge at the break.
Game notes
Arenas got a technical foul for arguing in the first. ... Toronto matched a season high with 50 rebounds. ... Former NBA player Spud Webb attended the game. ... Attendance was 15,766, a season low.
Regular Season Series
WSH leads 1-0
Scotiabank Arena
7:00 PM, December 1, 2009
Attendance: 15,776
Capacity: 19,800
Referees:
Greg Willard
Tommy Nunez Jr.
Gary Zielinski
2022-23 Southeast Standings
2022-23 Atlantic Standings