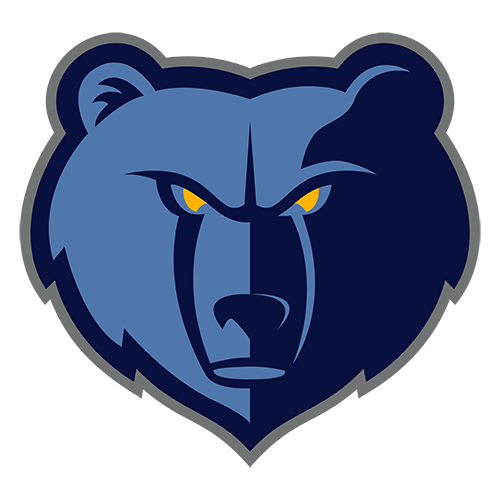 | | 1 | 2 | 3 | 4 | T |
| --- | --- | --- | --- | --- | --- |
| MEM | 21 | 31 | 16 | 19 | 87 |
| CHA | 25 | 17 | 22 | 25 | 89 |

Wallace's tip at buzzer improves Bobcats to 13-4 at home
CHARLOTTE, N.C. -- With the final seconds ticking down in a tie game Saturday night, Charlotte's Gerald Wallace knew teammate Raymond Felton was going to throw up a floater.
So just as Felton left the floor, Wallace jumped, too.
"I know my hang time is a lot longer than his," Wallace said, smiling. "So I'll be up there for a minute."
With part-owner Michael Jordan sitting courtside, Wallace did an impressive impersonation. He leaped over Memphis' Zach Randolph, caught the air ball on the other side of the rim, and dropped it in as time expired.
The crowd roared as Wallace tumbled to the floor. All that was separating Charlotte's 89-87 win over Memphis was the formality of a replay review.
"I was like, 'Man, did I get it off?" Wallace said. "Then I looked at the replay on the JumboTron and I was like, 'Man, that wasn't even close."
Moments after Felton's two missed free throws allowed O.J. Mayo's 3-pointer to tie it for Memphis, Wallace's second stunning play in the final minute gave the Bobcats their fourth win in five games.
Wallace had a spectacular block of Mayo's driving layup attempt just seconds earlier.
"The guy made a great play," said Grizzlies coach Lionel Hollins, who gave Wallace a fist bump and congratulated him in the hallway outside the locker room. "We got the defensive stop, he came over Zach's back and tipped it in for the winner."
Felton scored 19 points and Wallace had 18 points and eight rebounds as the Bobcats improved to 13-4 at home.
Mayo had 25 points for the Grizzlies, who fell to 0-8 on the second night of back-to-back games.
A night after they beat Utah for the first time in 12 tries, the Grizzlies seemed poised to snap a couple of other ugly streaks as they built a 13-point, second-quarter lead behind Mayo's hot shooting.
Memphis had a chance to get to 19 wins, a feat it didn't accomplish until March 30 last season. A ninth road win would match last year's season total, and it would have been only the fourth win in 30 tries on the second nights of back-to-backs in the past two seasons.
Instead, the Grizzlies were left stunned as Wallace and the Bobcats celebrated.
"DeMarre [Carroll] played great defense on Raymond Felton, who is a lot smaller and a lot quicker than him" Grizzlies forward Rudy Gay said. "Gerald is just so athletic. He's crazy athletic."
Charlotte took an 87-84 lead on Felton's driving layup with 1:36 left. Randolph then missed two free throws before Wallace rejected Mayo.
But Felton missed both free throws with 14 seconds left to give the Grizzlies a chance, and Mayo buried a straightaway 3-pointer over Wallace with 8.8 seconds left.
Wallace's heroics allowed Charlotte to overcome a subpar game from Stephen Jackson, who scored 15 points but made just 6 of 20 shots and committed six turnovers.
Reserve Flip Murray added 14 points in the opener of Charlotte's six-game homestand.
Randolph had 17 points and 12 rebounds, and Gay had 15 points and 10 rebounds for Memphis, which had won eight of 10.
The Bobcats took their first lead since early in the second quarter and extended it to 83-78 with 4:37 left, thanks to Jackson's three-point play and consecutive 3-pointers by Murray.
The Grizzlies responded to Charlotte's 9-0 run with a 6-0 spurt, and Marc Gasol's dunk with 3:01 left put Memphis ahead 84-83.
Charlotte got three shots on the next possession, capped by Boris Diaw's driving layup to make it 85-84.
Memphis played without starting point guard Mike Conley, who was a late scratch with soreness in his back, hamstring and groin after a nasty fall from a hard foul by Utah's Carlos Boozer a night earlier.
"I could barely run trying to warm up," Conley said.
Marcus Williams started in his place and had seven points and eight assists. Jamaal Tinsley added three points and five assists after missing two games because of a death in the family.
But it wasn't enough to stop Wallace, a candidate to make the All-Star game for the first time.
"It was a big-time play from a big-time player," Jackson said. "You need your key guys to make plays like that."
Game notes
Bobcats C Tyson Chandler (foot) missed his eighth straight game and remained in a walking boot. ... Grizzlies G Lester Hudson, claimed off waivers Friday from Boston, was active ahead of C Hamed Haddadi. Hudson didn't play. ... Bobcats coach Larry Brown said he wouldn't make any changes regarding card games on planes in the wake of the Gilbert Arenas situation. "I don't have a problem with my guys," he said.