| | 1 | 2 | 3 | 4 | T |
| --- | --- | --- | --- | --- | --- |
| CHA | 19 | 24 | 22 | 14 | 79 |
| POR | 29 | 22 | 21 | 26 | 98 |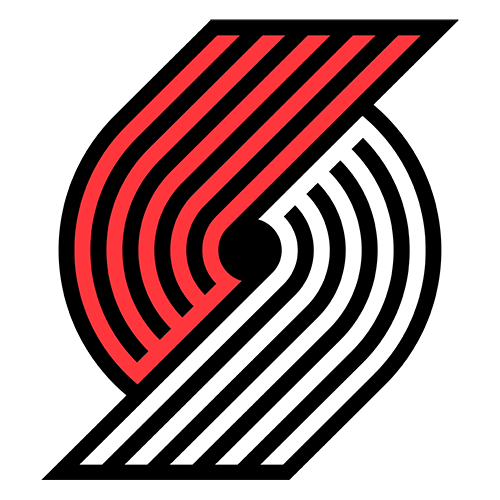 Blazers put six players in double figures in rout of Bobcats
PORTLAND, Ore. -- The Portland Trail Blazers were determined to overcome the slow starts that were costly in two recent consecutive home losses.
On Monday, the Trail Blazers started quickly and led from the opening basket in beating Charlotte 98-79.
Portland (29-21) hit its first four shots and wound up shooting 53.3 percent. The Bobcats, who lost for the first time in four games, missed their first four shots and finished the game shooting 40.6 percent.
The quick start, which put Portland in front 10-2 and 29-19 by the end of the first quarter, was nothing like the Blazers' recent losses to New Orleans and Utah. In those games, Portland couldn't recover after trailing by double digits during the first quarter.
Blazers guard Jerryd Bayless was crucial to the start, as he scored eight of his 15 points in the first six minutes.
"Coach [Nate McMillan] gave me an opportunity to be aggressive and that is what I did, stay aggressive," Bayless said.
Charlotte coach Larry Brown said he noticed Portland's motivation from the outset.
"They played with unbelievable energy, shared the ball and did all the good things," Brown said.
Portland had six players score in double figures, led by LaMarcus Aldridge with 17 points. Nicolas Batum and Bayless had 15 points each, followed by Rudy Fernandez with 11 and Martell Webster and Dante Cunningham with 10 each.
Andre Miller, who had 52 points on Saturday, had eight points and 10 assists for the Blazers.
Portland didn't need a career high from Miller this time, as the Blazers had significant contributions from its bench players. The Blazers' six reserves outscored Charlotte's reserves 45-19.
"Their bench was far superior. I think they really determined the game," Brown said.
Leading the way for Charlotte was Stephen Jackson, who scored 23 points. Gerald Wallace had 17 points and 10 rebounds for the Bobcats.
Charlotte came into Monday's game on a high note, having posted a 12-4 record in January, a franchise best for a month in terms of winning percentage and wins. The Bobcats averaged 112.7 points in their past three games, road wins over Phoenix, Golden State and Sacramento.
It was the Bobcats' fifth game in seven days during this six-game Western Conference road swing, but the Bobcats were not making any excuses for their loss.
"You can say we're road weary, but at the end of the day we still have to come compete and give all we have and I don't think we did that tonight," Jackson said.
Portland led 51-43 at halftime, and three minutes into the second half had a 60-46 edge as Aldridge scored the Blazers' first six points of the third quarter. Charlotte made a push midway through the quarter with a run of 10 unanswered points, and trailed 72-65 heading into the fourth quarter.
The Bobcats pulled within 76-70 early in the quarter when Portland went on an 8-1 run to stretch its lead to 13 points. The Blazers maintained a double-digit lead the rest of the game.
Game notes
Portland guard Brandon Roy missed Monday's game and will also sit out Wednesday's game at Utah due to a right hamstring injury. The Blazers said Roy will be evaluated Thursday prior to their game against San Antonio. Last Thursday, Roy was selected as a reserve on the West All-Star squad. ... Miller didn't take his first shot until the 2:09 mark of the second quarter. ... Jackson has scored in double figures in his first 38 games with Charlotte. The franchise record for consecutive double-digit scoring games is 39 held by Wallace.