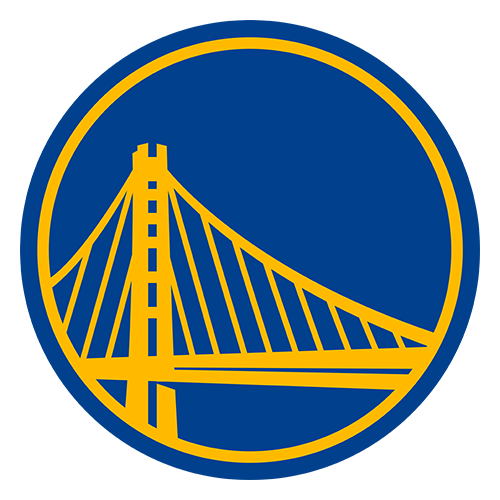 | | 1 | 2 | 3 | 4 | T |
| --- | --- | --- | --- | --- | --- |
| GS | 19 | 35 | 22 | 14 | 90 |
| CHA | 24 | 29 | 28 | 20 | 101 |

Augustin, Bobcats spoil Curry's return to Charlotte
CHARLOTTE, N.C. -- Stephen Curry was given a standing ovation in pregame introductions, cheered the first time he touched the ball and applauded after his made baskets.
There just weren't enough of them -- or healthy teammates -- to produce a win in his return home.
D.J. Augustin scored 19 points off the bench, Gerald Wallace added 18 before getting ejected, and the Charlotte Bobcats pulled away late to beat the Golden State Warriors 101-90 on Saturday night in Curry's first game as a pro in his hometown.
The former Davidson star said it was "kind of weird" when the crowed went wild when he first got the ball. He played all 48 minutes and finished with 25 points, but shot just 8 of 23 and the depleted Warriors faded in the fourth quarter in their fourth straight loss.
"It was different than any other game," the rookie said. "It was nice seeing all my family, all my friends from Davidson. I had a lot of fun with it. We didn't win, but we played well."
The Bobcats needed Augustin's spark in a fourth-quarter surge that finally put the game away a night after Charlotte knocked off the Los Angeles Lakers.
They could have done without Wallace's elbow that earned him an early exit.
Wallace scored all of his points in the second half and added 10 rebounds, but was tossed after throwing his elbow toward Anthony Tolliver's head in a tussle with 59 seconds left.
"He threw an elbow above shoulder level that did not connect, but the vicious nature in which it was thrown warranted the ejection," referee Monty McCutchen said to a pool reporter. "He was called for a dead ball technical foul for a physical taunt and ejected. Instant replay was used to support that ejection."
It was an odd ending to an electric evening as one of the city's beloved players returned home.
Curry, the son of former Charlotte Hornets fan favorite Dell Curry, grew up attending NBA shootarounds and practices, starred in high school here, then did the unthinkable in leading tiny Davidson to within a missed 3-pointer of the 2008 Final Four.
Curry's pregame availability was moved to the interview room to fit the crush of reporters, and he said he bought 105 tickets.
That didn't include the elder Curry, who works as a television analyst for the Bobcats. But perhaps the biggest homer near the court was Charlotte coach Larry Brown, who said "if I ever retire, I'll pay to see him play."
With Curry's college coach sitting courtside, nerves appeared to show early. He missed his first three shots, one an airball floater in the lane. But the fans cheered loudly when he made a mid-range jumper midway through the first quarter.
"It was good to hear the crowd and I felt pretty comfortable out there," Curry said.
The Bobcats struggled to put the game away despite the Warriors being down to eight players when Ronny Turiaf left early after aggravating his left knee injury.
Curry drilled a corner 3-pointer and a mid-range jumper to get the Warriors within 84-83 midway through the fourth quarter.
But the Bobcats finally started going to the basket. Augustin had a driving layup and later buried a 3-pointer to put Charlotte ahead 99-87 with 2:47 left.
It stayed that way until Boris Diaw's putback gave Charlotte a 14-point lead with a minute to go. After the ball went through the basket, an agitated Wallace brought his elbow up high toward Tolliver.
The officials huddled, checked the video replay, and ejected him.
"It wasn't intentional. I wasn't trying to hurt anybody," Wallace said. "I'm not that type of player. Everybody knows that."
With Stephen Jackson just 5-for-16 from the field against his former team, the Bobcats needed offense from other sources. Augustin had his best scoring night since Jan. 22 and Diaw added 14 points, 12 rebounds and nine assists.
Corey Maggette scored 19 points in his second game back from injury for the Warriors, who fell to 4-27 on the road.
But Jackson was still pleased with how Curry has developed since he was traded from the Warriors in November.
"He's grown into an NBA player. He's not that unseasoned rookie," Jackson said. "A lot of people didn't expect him to play this well, but I knew in training camp he was going to be real good. That's his team."
Game notes
Curry had hoped to attend Davidson's Southern Conference tournament quarterfinal game Saturday afternoon across town, but the Wildcats lost a day earlier -- further showing Curry's impact on the program. ... Lost in the Curry hoopla is that his backcourt mate, Anthony Morrow, also grew up in Charlotte. He scored 11 points. ... Bobcats owner-to-be Michael Jordan sat courtside for the third straight game.
Regular Season Series
CHA Wins 2-0
Spectrum Center
Attendance: 19,392
Capacity: 19,077
Referees:
Monty McCutchen
Jason Phillips
Haywoode Workman
2022-23 Pacific Standings