| | 1 | 2 | 3 | 4 | T |
| --- | --- | --- | --- | --- | --- |
| CHA | 24 | 19 | 24 | 27 | 94 |
| IND | 20 | 32 | 26 | 21 | 99 |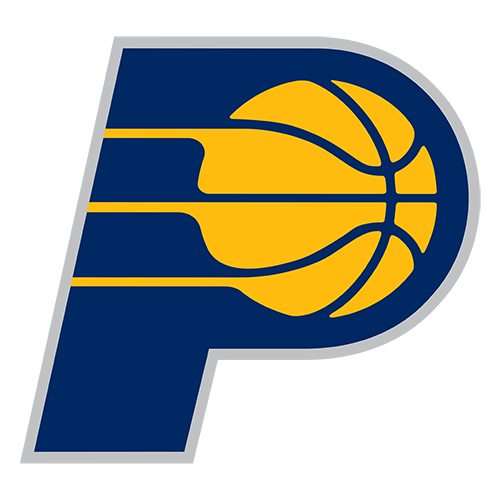 Pacers deny Bobcats' quest for franchise-record seventh consecutive victory
INDIANAPOLIS -- Finally, circumstances caught up with Charlotte.
The Bobcats were trying for a franchise-record seventh straight victory, but they played their fifth game in eight days on Tuesday. All-Star forward Gerald Wallace missed his second consecutive game with an injured left ankle and Indiana took advantage with a 99-94 victory.
The Bobcats lost Wallace during a win over the Los Angeles Clippers last Friday. Charlotte won its first full game without him at Orlando on Sunday, but couldn't do it again.
Stephen Jackson, who led Charlotte with 20 points, wouldn't use the team's busy schedule as an excuse for losing to a team that entered the night 22 games under .500.
"It wasn't really fatigue," Jackson said. "We were missing shots, and we didn't let our defense be the catalyst of our game. We worried about our offense first, and didn't start playing defense until the fourth quarter. On the road, you can't get down and try to play catch-up."
Danny Granger scored 26 points for the Pacers, but he left the game in the final minute after taking a hit. Pacers coach Jim O'Brien said his top scorer is out for Wednesday's game at Cleveland.
"Danny got hit in the upper cheek, is being evaluated and will not play tomorrow," O'Brien said.
Troy Murphy had 16 points and 13 rebounds, and Mike Dunleavy added 15 points for Indiana, which had lost 14 of its previous 17 games.
Indiana nearly squandered a 15-point, fourth-quarter lead.
"You have to close out games," Dunleavy said. "Those guys are going to stick around and hang tough. We made some silly mistakes, took some bad fouls and made it closer than we would have liked."
The Pacers nearly got beat by their former players. Stephen Graham, a former Pacer who replaced Wallace in the lineup, finished with a career-high 19 points and tied a career best with eight rebounds. Jackson, a former Pacer still disliked in Indiana for his sometimes surly demeanor and non-basketball related issues during his stay, finished with 20 points, nine rebounds and six assists.
Boris Diaw also scored 20 points for the Bobcats, but he had a costly turnover in the final minute.
Indiana had a safe lead until the final two minutes. Raymond Felton got a steal, and Tyrus Thomas dunked over Dahntay Jones to cut Indiana's lead to 97-91.
After Indiana failed to score on its next possession, Graham scored on the other end and was fouled. He converted the three-point play with 56 seconds left.
Indiana came up empty again, and Charlotte had a chance to tie, but Diaw threw the ball right to Indiana's Murphy with 20 seconds to play.
Charlotte coach Larry Brown took credit for Diaw's mistake.
"I tried to call timeout," he said. "We got kind of confused. That was my fault. I thought we maybe could get a two for one, but when there is indecision like that, I've got to be more responsible."
Indiana's A.J. Price made two free throws with 7.4 seconds left to seal the win.
It was a bitter loss for Charlotte.
"If we would have played the first half and third quarter like we did the last five minutes, we would have gave them something," Graham said. "If definitely hurts more because it's a game we let go, it was a game I thought we definitely should have won."
Indiana led 78-67 at the end of the third quarter, and the Pacers remained safely ahead for most of the fourth. Granger made 3-pointers on back-to-back possessions to give Indiana a 97-85 lead with just over 3 minutes remaining.
Charlotte got close, but couldn't close the deal. The Bobcats have worked their way into playoff position, but they haven't been there, and Jackson said it showed on Tuesday.
"It's still a young team that's growing," Jackson said. "We tend to get away from understanding what's important and what's at stake."
Graham expects the Bobcats to bounce back.
"Give them credit," Graham said of the Pacers. "They played well, but it was our fault. It was a hiccup on our behalf."
Game notes
Charlotte made seven of its first 10 shots and 56 percent overall in the first quarter to lead 24-20. ... One of Indiana C Roy Hibbert's contact lenses was knocked out while he was scoring on a putback in the second quarter. He made the free throw to give Indiana a 44-37 lead. ... Jackson was called for a technical with 25 seconds left in the first half. ... Pacers G T.J. Ford missed the game with a strained left groin. ... The Bobcats signed Graham in September. He played sparingly the previous two seasons for the Pacers, starting six of 74 games.