| | 1 | 2 | 3 | 4 | OT | T |
| --- | --- | --- | --- | --- | --- | --- |
| CHA | 27 | 11 | 26 | 18 | 13 | 95 |
| WSH | 23 | 21 | 21 | 17 | 4 | 86 |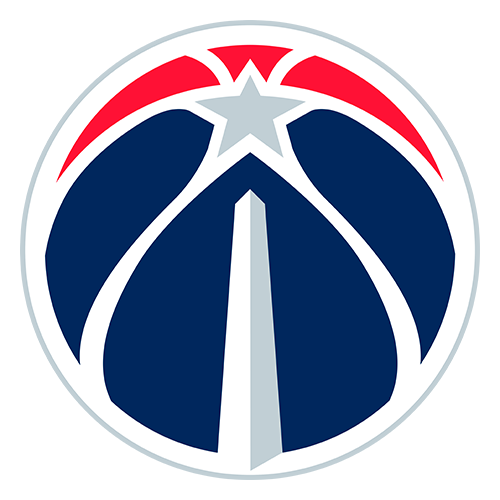 Bobcats set franchise record for wins with 36th
WASHINGTON -- No one passes out trophies for winning 36 games in an NBA season, even if it is a franchise record, and there's definitely not much pride in beating the Washington Wizards these days, especially if the game goes to overtime.
The Charlotte Bobcats have a more significant goal: A playoff berth for the first time in the team's six-year history. To do that, they need to beat teams like the Wizards, and Tuesday night's 95-86 effort in overtime was just enough to advance another step in the right direction.
"Those are always the teams that always give us problems," said Gerald Wallace, who had 17 points and 19 rebounds and got two Wizards to foul out in overtime. "The teams that really aren't fighting for anything usually give us a better fight than the teams that are. We have to come out and take them just like they are a team that's in the playoffs with us. That's the thing that we have to do every night."
The win broke a two-game losing streak and bettered by one the high-water mark for franchise victories mark set last season. This year's Bobcats are in the unfamiliar position of jostling with the Miami Heat, Toronto Raptors and Chicago Bulls for the final three playoff spots in the Eastern Conference.
"The race is so close, and we don't want to get left out," said Stephen Jackson, who scored 16 points but revealed after the game that he is hampered by a bruised ligament in his left hand. "We've just got to find ways to play better."
The loss moved the Wizards closer to their own dubious place in history. Washington has dropped 12 straight and will tie the franchise mark for longest losing streak if it fails to win at Indiana on Wednesday. The Wizards haven't won since defeating the lowly New Jersey Nets 89-85 on Feb. 28.
And just when it appeared it couldn't get any worse for the Wizards, it did. Andray Blatche, who became Washington's top scoring threat over the last month after the team's top stars were traded, didn't play after the first 7½ minutes after a spat with coach Flip Saunders.
Saunders said he tried to talk to Blatche about playing better defense when Blatche became defiant.
"He didn't want to hear it," Saunders said. "I told him, 'If you don't come and talk, if you don't want to be coached, you're not going to play.' We had coaches go up to him three different times, they said he didn't want to play. Fifteen years, never seen anything like it.
"He can be [mad] at me, whatever, but you never leave your teammates out to dry like that. Not when you've lost 11 games in a row and you've got a chance to win a game. Uncalled-for. We'll deal with it," he said.
Asked if Blatche will play in Wednesday night's game at Indiana, Saunders said: "I would doubt it. I don't know, but I would doubt it."
Blatche's absence became acute when Wallace drew an offensive foul on Al Thornton and drew contact from JaVale McGee on a drive to the basket in the first two minutes of overtime. Those were the sixth fouls on both players, and the Bobcats went on to outscore the Wizards 13-4 in the extra period.
Wallace, by the way, was only one foul away from leaving the game himself.
"He had five fouls in overtime, and he was still aggressive," Charlotte coach Larry Brown said. "I was worried if he would foul out."
Boris Diaw also scored 17 points as all five Bobcats finished in double figures.
Mike Miller scored 15 points for the Wizards. McGee had 14 points and 12 rebounds, and Thornton had 10 points.
Thornton tied the game at 82 with a 3-pointer with 8.7 seconds remaining in regulation, and Jackson's miss at the buzzer sent the game to overtime.
The Wizards were playing after one day of rest following a four-game West Coast road trip -- and they hit the road again for games at Indiana on Wednesday and Charlotte on Friday. The brief stay at home presented the best chance in a while to end the losing streak, and they kept pace even with Blatche on the bench.
Neither team had much of a run during the game -- until the Bobcats pulled away in overtime.
"A lot of these guys haven't been in games like this at this time of the year," Brown said. "We've just got to get better."
Game notes
The Bobcats went just 22-of-34 from the line, but they outscored the Wizards 15-4 in fast-break points. ... The Wizards' record losing skid of 13 games was set in 1967 and matched in 1995.