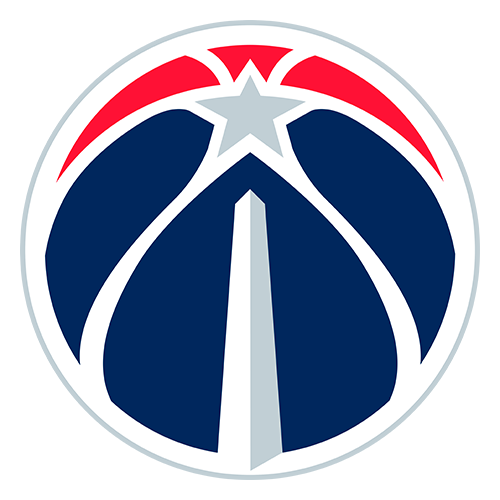 | | 1 | 2 | 3 | 4 | T |
| --- | --- | --- | --- | --- | --- |
| WSH | 25 | 20 | 26 | 25 | 96 |
| CHA | 29 | 25 | 31 | 22 | 107 |

Bobcats move four games above .500 for first time in six-year history
CHARLOTTE, N.C. -- An eventful day for the Washington Wizards ended with another loss and a dubious record.
Hours after suspended guard Gilbert Arenas was ordered to spend 30 days in a halfway house for a felony gun charge but avoided jail time, the Charlotte Bobcats pulled away late for a 107-96 victory Friday night to hand the Wizards their franchise-worst 14th consecutive loss.
"We're happy the judge was a little lenient on him," center Andray Blatche said. "But that's not something that right now I'm in a mood to talk about. We just had a game we lost."
It's all the Wizards have done since their last victory on Feb. 28.
Not even a career-high 19 points from Alonzo Gee, playing on his second 10-day contract and starting for the injured Al Thornton, could prevent their 50th defeat of the season.
Gerald Wallace scored 23 points, Stephen Jackson added 20 and the Bobcats overcame some lackadaisical stretches to move four games above .500 for the first time in their six-year history.
"I wasn't crazy about it," Bobcats coach Larry Brown said of his team's performance. "We turned the ball over too much. We got beat on straight line drives."
But it was good enough to beat the Wizards, who lost 13 straight in 1967 and 1995. But this season, which will be most remembered for Arenas bringing unloaded guns to the locker room in December, now includes the franchise's longest skid, too.
"I told our guys we can't look behind us and say we've lost 13, 14," coach Flip Saunders said. "We've got to look at the next game as a way to get better. Whether you like it or not, we haven't been favored to win any games in the 14 games that we've played."
Not after the trades that sent Caron Butler, Antawn Jamison and Brendan Haywood out of town to clear salary-cap space. Arenas' future with the club is uncertain, too. He began serving his season-long suspension on Jan. 6.
"He paid his debt to society," said Randy Foye, who scored 17 points off the bench. "He'll go serve his time. It's only going to make him a better person. He knows he made a mistake."
Saunders used his 24th different starting lineup after Thornton (hip flexor) was scratched. Besides Gee, James Singleton, who had a career-high 21 rebounds in Wednesday's loss to Indiana, started ahead of JaVale McGee.
Gee, who was playing in the NBA Development League, shot 5 of 9 and made 7-of-10 free throws in 32 minutes. But despite hitting 12-of-20 3-pointers, the Wizards couldn't contain the Bobcats at the other end.
"We got more aggressive defensively and that opened up a whole lot of things," Wallace said.
The Bobcats allowed the Wizards to cut a 17-point deficit to 91-86 with 5:45 left. But Charlotte responded with a 14-0 run with several easy baskets in transition to improve to 27-8 at home.
"Once again the fourth quarter," said Blatche, who scored 18 points but had six of Washington's 18 turnovers. "It's getting to a point where some guys have got to take this more serious. It's got to hurt. If it doesn't hurt you, then you don't care. I think that's what our problem is."
Charlotte's second meeting with Washington this week completed one of the easiest stretches of any NBA team. The Bobcats, who handed Minnesota its 14th straight loss a day after beating the Wizards the first time, became only the third team in league history to play three straight games against teams with losing streaks of at least 10 games. The Elias Sports Bureau said the Grizzlies did it in 1998 and the Jazz two years earlier.
Raymond Felton added 19 points and 11 assists as the Bobcats inched closer to a playoff berth.
"We've got to approach every game like it's a playoff game to kind of prepare ourselves and make sure we stay in the playoffs," Felton said.
Felton shot 8 of 10 and Wallace 8 of 12 for the Bobcats, who shot a season-high 55 percent to complete a 4-0 series sweep of Washington.
"It's been a roller-coaster," Foye said. "We've just got to keep believing."
Game notes
New Bobcats owner and former Wizards executive Michael Jordan wasn't in his courtside seat. ... Thornton said he could miss a couple more games. "It hurts to put on pants in the morning," he said. ... Brown said he's talked to Saunders about his miserable season. "I told him to stick to your values," Brown said. "It's no accident why he's won before." ... Wizards trainer Eric Waters was hospitalized before the game for an appendicitis. ... The Bobcats will field a summer league team in Orlando with Jordan now in charge. They didn't last year to save money.
Regular Season Series
CHA Wins 4-0
Spectrum Center
Attendance: 16,365
Capacity: 19,077
Referees:
Joe DeRosa
Tony Brown
David Jones
2022-23 Southeast Standings