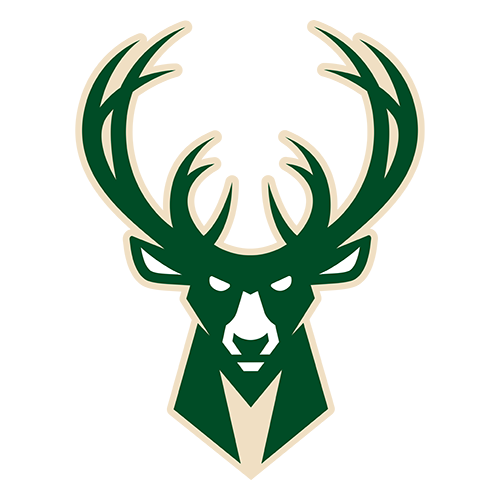 | | 1 | 2 | 3 | 4 | OT | T |
| --- | --- | --- | --- | --- | --- | --- |
| MIL | 19 | 26 | 20 | 15 | 6 | 86 |
| CHA | 17 | 27 | 21 | 15 | 7 | 87 |

Jackson's 32 points carry Bobcats past Bucks in overtime
CHARLOTTE, N.C. -- Coach Larry Brown had long ago been ejected, owner Michael Jordan was getting more and more upset with the officials, and John Salmons seemingly couldn't miss.
And still Stephen Jackson and the Charlotte Bobcats found a way to win and further crowd the Eastern Conference playoff race.
Jackson scored 32 points and hit the go-ahead 3-pointer with a minute left in overtime, then Tyson Chandler batted teammate Raymond Felton's missed shot to midcourt in the closing seconds to preserve the Bobcats' 87-86 victory over the Milwaukee Bucks on Friday night.
"I'm glad this game was how it was because we got a taste of how the playoffs are going to be," said Jackson, after the Bobcats moved five games above .500 for the first time in their six-year history. "The referees definitely were refereeing the playoff way."
Jackson outdueled Salmons, who scored 28 points and whose 3-pointer in the closing seconds of regulation tied it.
Andrew Bogut added 19 points, 12 rebounds and matched a career high with seven blocks, while Carlos Delfino scored 14 points on 5-of-14 shooting in his first game since a scary head injury. But it wasn't enough for the Bucks (41-34), who dropped their second consecutive tight game to give up fifth place in the East to surging Miami (42-34), which beat Indiana in overtime.
The Bucks' lead over the seventh-place Bobcats (40-35) was sliced to a game, too.
The physical contest left Salmons with a bandage covering stitches over his left eye and included Browns' second-quarter ejection.
"They were letting us play," Chandler said. "It was a playoff-type atmosphere."
Jackson drained a deep 3 from the left wing to put Charlotte ahead 87-84 with 52 seconds left. Salmons' jumper cut it to one, then Jackson was fouled after nearly losing the ball in the frontcourt.
There was a 4-second differential between the shot and game clocks and Milwaukee coach Scott Skiles decided not to foul. Felton missed a mid-range jumper, but Chandler tapped the ball outside -- Charlotte's 16th offensive rebound -- and the Bobcats celebrated.
"We're playing well. We're right there in these games," said Salmons, whose team lost to Cleveland 101-98 on Wednesday. "It's just a couple of bad bounces here and there."
Assistant Dave Hanners guided Charlotte for the final three quarters after Brown's ejection.
Brown seemed to be upset that no foul was called when Bobcats forward Gerald Wallace hit the floor after appearing to get hit in the face by Kurt Thomas on a blind screen early in the second quarter.
Referee Bill Spooner hit Brown with two technicals in 3 seconds. Before leaving for the locker room, Brown stopped to talk with Jordan, who sits near the end of Charlotte's bench. Jackson said Brown, who didn't address reporters, apologized to the team at halftime.
"I know he was back here probably writing on the chalkboard talking to himself," Jackson said.
Jordan did his own complaining, getting up from his seat and shouting at Spooner during a sequence when he called consecutive charges against Jackson and Wallace.
Salmons' tying 3 over Boris Diaw's outstretched arms with 10.6 seconds left in regulation came just steps away from Jordan. Felton then took too long setting up a play before his rushed fadeaway bounced off the rim at the buzzer.
Salmons hit 12-of-22 shots, while Jackson was 11 of 28 from the field as he fought through pain in his hamstring and hand. Felton (12 points) was the only other player in double figures for Charlotte, which improved to 29-9 at home.
"I kind of got even more pumped up when Larry got kicked out because you'll very seldom see that," Jackson said. "When a guy is fighting for you, you've got to show him that you're going to fight for him also."
Skiles started Delfino after he was symptom-free the past two days and cleared by doctors following Friday's shootaround. Delfino had been sidelined with neck and jaw pain and lingering headaches since March 26, when he fell to the floor and Miami forward Udonis Haslem landed on the back of his neck.
Delfino was just 2 of 8 from 3-point range, but his return was a consolation amid a bitter feat.
"It felt good to be back on the court and to turn the page," Delfino said. "I'm not thinking any more on the situation of my head and all that."
Game notes
Brown was also ejected at Utah on Feb. 24. ... Skiles said he never considered having Delfino come off the bench. "I felt like it was better to get him loose and put him right in the game rather than get loose, sit down and try to go," Skiles said. ... Bobcats C Nazr Mohammed (back) was active, but didn't play. ... Bobcats rookie G Gerald Henderson was inactive.