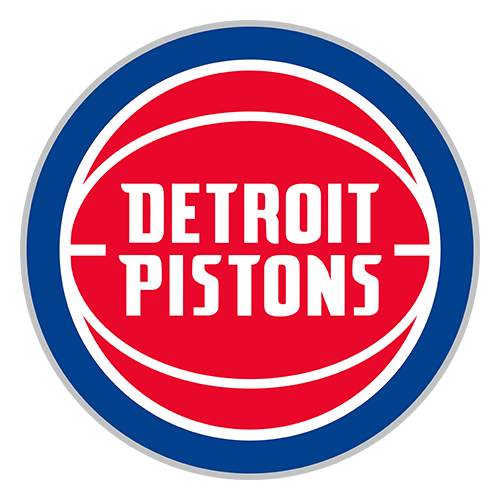 | | 1 | 2 | 3 | 4 | T |
| --- | --- | --- | --- | --- | --- |
| DET | 20 | 23 | 26 | 26 | 95 |
| CHA | 19 | 31 | 24 | 25 | 99 |

Bobcats ride Hughes, Augustin jumper to hold off Pistons
CHARLOTTE, N.C. -- Charlotte coach Larry Brown turned to a familiar face last month when the Bobcats were searching for scoring help.
It took a while, but Larry Hughes is finally starting to deliver.
Hughes scored 18 points, D.J. Augustin hit the go-ahead jumper with just over a minute left, and the Bobcats used their improved depth to hold off the Detroit Pistons 99-95 on Saturday night.
On a night where Gerald Wallace and Stephen Jackson didn't reach their scoring averages, the 31-year-old Hughes made up the difference to keep the playoff-bound Bobcats' slim hopes alive of overtaking Miami for the sixth seed in the Eastern Conference.
Hughes not only hit 6 of 10 shots, including 4 of 6 3-pointers, he played some point guard with the Bobcats missing starter Raymond Felton due to illness.
It was by far Hughes' best game with Charlotte. He had been struggling with his shot and conditioning after being signed March 13 as he was recovering from a broken finger.
"I was in Philly when we drafted him. He had a phenomenal rookie year for me," Brown said about Hughes. "He's not nearly as athletic as he was then, but where he was when he came here and where he is now is dramatic."
Wallace and Jackson added 14 points apiece, and Augustin had 13 for the Bobcats, who improved to 31-9 at home and moved 1 1/2 games behind idle Miami. The Heat have three games left and Charlotte two, and the Bobcats hold the tiebreaker.
The motivation of being the sixth seed is it avoids a matchup with Orlando in the first round.
Ben Gordon scored 17 of his 21 points in the second half, and Jason Maxiell added 14 points for the Pistons, who missed four straight shots trailing by one in the final minute as their three-game winning streak was snapped.
The Pistons, who had knocked off playoff teams Atlanta and Miami in the past week following their 11-game losing streak, gave Charlotte all it could handle despite being long out of playoff contention and again missing Richard Hamilton (ankle) and Rodney Stuckey (rib).
"This is exactly what we were talking about, just going out and competing every night, respecting other teams in the playoff hunt and going out there and challenging them," said Gordon, who shot 7 for 20 a night after scoring 39 points against Miami. "That's what we've been doing."
The lead changed hands seven times in the final 5 minutes, after Detroit rallied from an 11-point third quarter deficit.
Augustin, who started for Felton, hit a fadeaway with 1:11 left put Charlotte ahead 96-95 before the Pistons got four chances after three offensive rebounds.
But Will Bynum and Charlie Villanueva couldn't connect on jumpers, and Gordon missed twice, including a mid-range jumper with 17 seconds left. '
"It felt real good, rattled in and out," Gordon said.
After Wallace hit 1 of 2 free throws, Bynum missed a contested runner before Hughes hit two free throws with 5 seconds left.
Hughes entered having made 13 of his last 54 shots in what's been a whirlwind season. He was traded by New York to Sacramento in February, then was waived by the Kings. The finger injury caused some teams to shy away from signing him before the Bobcats snagged him after trading Flip Murray to Chicago.
The six-week layoff caused rustiness Hughes is just now shaking off. He scored 16 points on Friday in Houston.
"It's been a crazy year as far as getting in basketball rhythm, getting in basketball shape," Hughes said. "I'm here now."
The Bobcats, who clinched a playoff spot Wednesday, faced injury uncertainty before the game as they scrambled to send in their inactive player list.
It appeared at first that the Bobcats were going to rest Wallace, who has a sore left shoulder. But he played after Felton was scratched with flulike symptoms, and it was determined forward Tyrus Thomas would miss his third straight game with a dislocated right thumb.
Jackson played after sitting out Friday's game with a sore right hamstring, saying he felt "a lot better." But he shot just 4 of 11 in 28 minutes, giving more time to Hughes.
With Bobcats owner Michael Jordan sitting courtside again, the Pistons took their first lead since the first quarter on Austin Daye's 3-pointer with 5:16 left before fading.
"Larry Hughes had a heck of a game for them," Pistons coach John Kuester said. "Our guys worked extremely hard, so I was very proud of them."
Game notes
Kuester didn't know about 90 minutes before tipoff if veteran C Ben Wallace would play. Why? "He's 35 years old," Kuester said, smiling. Wallace fought through the general soreness to grab 10 rebounds. ... Bobcats players wore black T-shirts in warmups that read "Clinched" in honor of the franchise's first playoff berth.