AT BARCELONA SPAIN, Preseason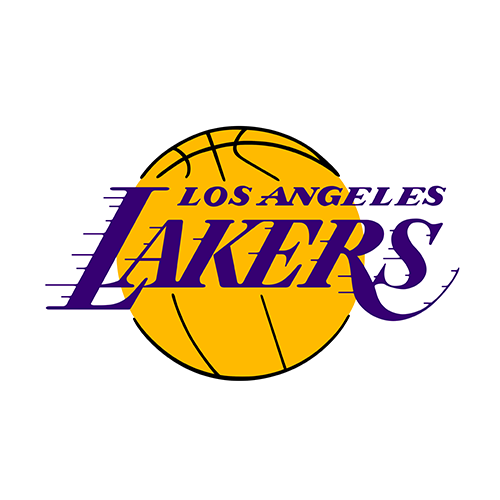 | | 1 | 2 | 3 | 4 | T |
| --- | --- | --- | --- | --- | --- |
| LAL | 24 | 20 | 26 | 18 | 88 |
| FCB | 21 | 24 | 23 | 24 | 92 |

Kobe Bryant plays 25 minutes, misses all 3-pointers
BARCELONA, Spain -- Juan Carlos Navarro scored 25 points to help Barcelona beat the NBA champion Los Angeles Lakers 92-88 in an exhibition on Thursday.
Spanish center Pau Gasol led the Lakers with 24 points but had only one field goal in the second half. His homecoming was spoiled by the Euroleague champion in a game that lived up to the billing of an informal intercontinental showdown.
"You always want to win, but it was an emotional game," Gasol said. "The fans enjoyed it, and the atmosphere was spectacular. We lost, but when your friends win you have to be happy for them."
The Lakers blew a 12-point advantage in the second half and were outplayed down the stretch after the game was tied at 72 midway through the fourth quarter.
"They played much better in the fourth quarter," Lakers coach Phil Jackson said, ruing his team's turnovers. "We anticipated they would not take a back seat and that they would be very physical. They did a good job doubling Pau in the second half and making him go to the foul line for his points."
Kobe Bryant played 25 minutes, compared to six on Monday in a loss to the Minnesota Timberwolves, as he recovers from knee surgery. Bryant went back into the game with 5:41 remaining in the fourth to join the other starters.
"[The other starters] were going back in anyway and I wanted to go back in and do some more exercise," Bryant said. "I've had maybe three practices since training camp started. My knee was feeling good, my knee was feeling fine. I didn't have any pain or stiffness, so, when that happens you really got to stretch it out as much as you can and try to get in rhythm as much as you can, so that's what I wanted to do."
He scored 15 points but went 2 for 15 from the field and missed two 3-pointers with a chance to tie the game with under a minute to play.
Despite Bryant's pain-free claims, Jackson said his guard played above his fitness level.
"He is not ready to play. He went out there to show his goodwill for the fans and to support his team," Jackson said.
With the loss to the Timberwolves, the NBA champions head home with a 0-2 preseason record.
Pete Mickael had 24 points and Terrence Morris chipped in with four 3-pointers for the Euroleague titleholders.
Gasol was the center of attention from the moment he stepped on the court, receiving a constant barrage of camera flashes throughout warmups, and a roaring standing ovation when he addressed the crowd before the game.
"It was a wonderful feeling to be so well supported and appreciated after so many years playing abroad, and I am very proud to have been received in this way," Gasol said.
Bryant and Barcelona's stars Ricky Rubio and Navarro also drew huge applause when they were introduced.
"The first thing you noticed was the crowd," Bryant said. "It was great to see a packed house."
Neither team played like it was merely an exhibition. Three technical fouls were called.
Navarro admitted it was not a "pretty" game.
"It was physical, and despite the fact we missed a lot of outside shots, we held on to get the win," Navarro said.
The Lakers went right to Gasol from the opening tip. He scored the game's first basket, a baseline jumper, and he notched his 10th point in six minutes to give the Lakers an early 18-12 lead.
Navarro took charge for Barcelona, scoring nine in the first quarter. He assisted Erazem Lorbek for a 3-pointer to tie it at 20, and a free throw by Mickeal gave the home team a one-point lead with 2:07 to play in the first.
Barcelona extended its lead to 30-26 in the opening minutes of the second, as the Lakers struggled to score with Gasol on the bench.
Rookie Devin Ebanks scored four straight points -- a layup off a pass by Gasol and two more from the foul line after he rebounded his own free throw miss -- to put the Lakers in front 37-36. But back-to-back 3-pointers by Navarro and Morris sent Barcelona into the break up 45-44.
The celebratory atmosphere did not stop the crowd from jeering the referees when they called a technical on Navarro for protesting a foul on Bryant, who converted the three free throws to put the Lakers in front 53-47 early in the third.
A steal and slam by Ron Artest capped a 17-4 run by the Lakers to take a 61-49 lead midway through the third. But Barcelona responded and outscored the visitors 18-7 to move ahead 68-67 before Gasol completed a three-point play to reclaim a two-point advantage heading into the final period.
A 3-pointer by Mickael put Barcelona ahead 84-78 with under three minutes to go.
The Lakers scraped back to within two points, but Navarro sealed the win from the free throw line.
Information from the Associated Press was used in this report.