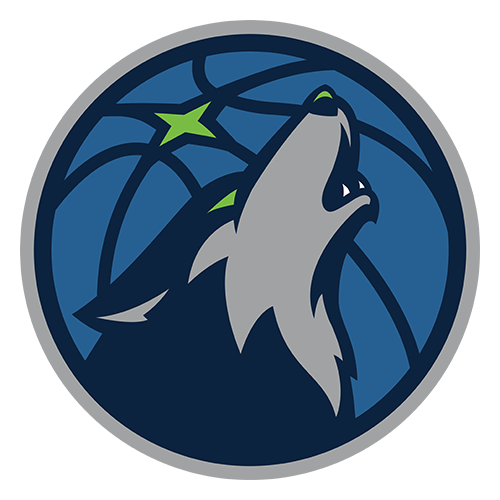 | | 1 | 2 | 3 | 4 | T |
| --- | --- | --- | --- | --- | --- |
| MIN | 27 | 33 | 21 | 29 | 110 |
| CHA | 22 | 38 | 24 | 29 | 113 |

Gerald Wallace's free throw shooting boosts Bobcats to first home win
CHARLOTTE, N.C. -- Winless at home and trailing by eight with less than two minutes to go, things looked beyond bleak for owner Michael Jordan's Charlotte Bobcats.
Then came the barrage of clutch shots and big steals. Minnesota started to look like the inexperienced team it is, and Jordan was soon pumping his fist and clapping after an improbable victory.
Behind Gerald Wallace's 26 points, franchise-record 17 made free throws and his key steal late, the Bobcats became the last NBA team to win at home by beating the Timberwolves 113-110 on Monday night.
"This team needed to step up and make big plays late and be rewarded for it," coach Larry Brown said.
Stephen Jackson also scored 26 points and hit a 3-pointer in a 10-1 run that put Charlotte ahead. Tyrus Thomas added 20 points and 10 rebounds, ripped the ball away from Michael Beasley in the closing moments, grabbed a key rebound and hit the clinching free throw with 1.5 seconds left.
"It feels good to finally get over the hump," said Wallace, who hit 17-of-19 free throws.
The closing stretch was a hard lesson for the young Timberwolves, whose recent strong play was tempered by a mistake-filled finish that included two late turnovers by Beasley to go with his 28 points.
"I feel like it was my fault today," Beasley said. "I don't feel good at all knowing my two turnovers changed the game."
Kevin Love added 20 points and nine rebounds, and returned to the game after a scary fall sidelined him briefly during Charlotte's comeback with a thigh injury. And rookie Wesley Johnson also missed two free throws with Minnesota trailing 112-110 with 3.5 seconds left.
"It's just something that we're going to have to figure out," said Love, who entered the game with 53 points and 48 rebounds in the past two games. "Charlotte has a lot of veterans and down the stretch they know how to execute and win."
That hadn't been the case at home, however. The Bobcats struggled late in all four of their previous home losses, including Saturday, when they blew a 19-point lead and lost to Utah.
Thomas capped Charlotte's 10-1 run when his steal of Beasley led to D.J. Augustin's transition layup to put Charlotte ahead 109-108 with 49 seconds left.
Beasley put back his own miss with 34 seconds remaining to put Minnesota ahead again before Wallace hit two free throws at the other end.
Wallace then knocked the ball away from Beasley and hit one free throw to make it 112-110.
Wallace missed the second shot and Love's legs got tangled up with Thomas on the rebound and he clutched his right thigh. The Timberwolves controlled the ensuing jump ball, and Wallace inexplicably fouled Johnson.
The rookie missed the first free throw and intentionally missed the second. Thomas grabbed the rebound and hit one free throw.
Anthony Tolliver then made contact with Wallace before throwing up a desperation 3-pointer at the buzzer, but no foul was called and the shot didn't hit the rim.
"When it came down to it, our defense let us down," coach Kurt Rambis said. "We couldn't get the stops that we needed at critical junctures of the game."
The Timberwolves lost for the 44th time in 50 road games, despite Beasley's fourth straight game of at least 25 points. Darko Milicic added 13 points and 12 rebounds for Minnesota, which again dressed only 10 players because of injuries as point guard Sebastian Telfair continues to play with a sore foot.
The Bobcats overcame 17 turnovers in the debut of Kwame Brown. Sidelined since before training camp with a severely sprained left ankle, Brown had three points, three rebounds and three blocks in 11 minutes.
"It feels good to get a win at home," Jackson said. "Hopefully we can make it contagious, continue to win at home and get our fans back in here."
Game notes
Rambis said G Luke Ridnour (hamstring) could return as soon as Wednesday against the Los Angeles Clippers, but he "seriously doubts" G Jonny Flynn (hip) will. "He doesn't feel comfortable getting out there right now," Rambis said. "He had a couple of real hard workouts back to back and got very sore because of them." ... Ken Mauer hit Jackson with his fourth technical foul of the season. ... Telfair was charged with a third-quarter flagrant foul for whacking Augustin in the head on a fast break. ... Bobcats G Gerald Henderson (knee) missed his second straight game.