| | 1 | 2 | 3 | 4 | T |
| --- | --- | --- | --- | --- | --- |
| CHA | 16 | 29 | 22 | 24 | 91 |
| PHI | 32 | 24 | 29 | 24 | 109 |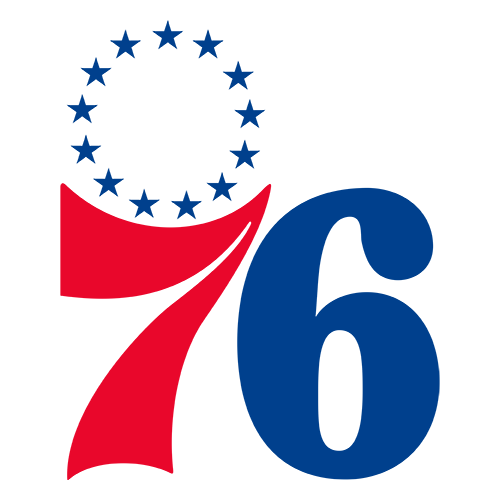 Jodie Meeks scores 20 of his 26 points in first quarter for Philadelphia
PHILADELPHIA -- Jodie Meeks had a lot of fun at the Charlotte Bobcats' expense.
Meeks scored a career-high 26 points, 20 in a big first-quarter run, to help the Philadelphia 76ers beat the Bobcats 109-91 on Saturday night.
"He was a like flame thrower out there," 76ers coach Doug Collins said.
Meeks' performance left the Bobcats torching each other.
"You can't win in this league if you don't have 15 guys playing hard," Charlotte coach Larry Brown said. "We don't play together, don't move the ball and don't defend."
Said Bobcats forward Gerald Wallace, "It was like we don't trust each other on either end. We look like an AAU team."
Meeks, who entered the game averaging 7.3 points, made his second career start after replacing rookie Evan Turner, the No. 2 overall pick, in the starting lineup Friday night.
Meeks matched Allen Iverson's arena record for points in a first quarter with 20, scoring all 20 during a 26-5 run in a 5:11 span. Meeks made his first six 3-pointers and finished 7 of 10, and 9 of 16 overall.
"It felt good," Meeks said. "My teammates did a good job of finding me open and I kept letting it fly. We got off to a big lead and were able to hold it."
Meeks was happy for his chance to start, saying "it means a lot."
"This league is all about your opportunity," he said. "I tried to do as much as I could early in the season, kept getting better and kept getting better. Now it's paying off."
If Saturday is any indication, Meeks won't be leaving the starting lineup anytime soon. Meeks limped off the floor with 2:37 left, but said it was just a cramp and he would be fine.
"It's the most minutes I've played in a while," he joked.
Thaddeus Young added 20 points, and Andre Iguodala, Elton Brand and Jrue Holiday had 15 points apiece for the 76ers (6-14). Brand added 10 rebounds, giving him a double-double in three of his last four games, while Iguodala and Holiday had seven assists each.
The Sixers' performance left Brown seething.
"We don't run back [on defense]," he said. "That's every game. We don't have that commitment. That's on the coach."
But Wallace, who scored eight points, seemed to indicate otherwise, blaming the players.
"No disrespect and I love my teammates, but I think everybody was more focused on doing their job last year," he said of the team's 44-38 campaign. "We've got to find a way to get some of that intensity back."
Boris Diaw led the Bobcats (7-13) with 19 points. Stephen Jackson added 18, and D.J. Augustin and Kwame Brown had 12 points each.
Meeks hit a 3-pointer to give Philadelphia a 9-6 lead, then made his next five 3-pointers, the last to put the Sixers up 32-11 with 2:06 left in the first quarter. He finished the quarter 6 of 7 from 3-point range and 7 of 9 overall, helping Philadelphia take a 32-16 lead.
Charlotte got as close as eight points in the second quarter, but trailed 56-45 at halftime after Philadelphia scored nine of the final 15 points of the half. Augustin opened the second half with a runner to make it 56-47, but Charlotte never got closer than nine the rest of the way.
Game notes
The 76ers held a moment of silence before the game for sports writer Phil Jasner, who died Friday at the age of 68 after a long battle with cancer. Jasner covered the Sixers for the Philadelphia Daily News for the last 29 years. ... Bobcats guard Gerald Henderson (knee) missed his 11th straight game. Meeks, whose previous career high was 21 points, tied Kyle Korver's arena record for 3-pointers in a game by a 76er.
Regular Season Series
PHI Wins 2-1
Wells Fargo Center
7:30 PM, December 4, 2010
Coverage: CSN
Attendance: 14,611
Capacity: 21,000
Referees:
Zach Zarba
Kevin Fehr
2021-22 Atlantic Standings