| | 1 | 2 | 3 | 4 | OT | T |
| --- | --- | --- | --- | --- | --- | --- |
| CHA | 24 | 33 | 14 | 24 | 13 | 108 |
| MIN | 23 | 20 | 30 | 22 | 10 | 105 |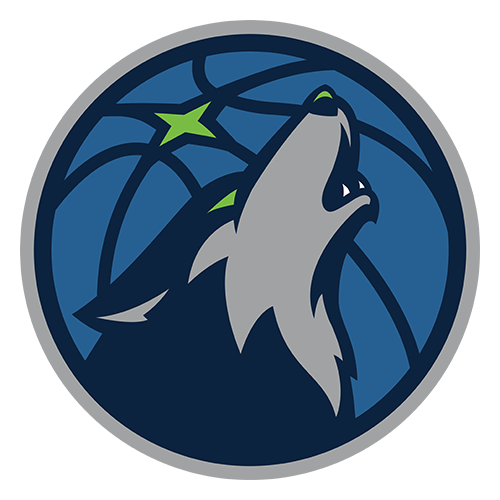 Tyrus Thomas, Bobcats charge past Wolves to snap road slide
MINNEAPOLIS -- The shots kept clanging off the rim for D.J. Augustin, and coach Paul Silas just kept telling his point guard to keep shooting.
The way the Minnesota Timberwolves play defense, the opportunities were going to keep coming. Just when all seemed lost for the Charlotte Bobcats, those shots finally started dropping.
Augustin scored 12 of his 16 points in the fourth quarter and overtime, and Tyrus Thomas had 21 points and 11 rebounds off the bench to rally the short-handed Bobcats to a 108-105 overtime victory against Minnesota on Wednesday night.
"It was a bad night. I was missing shots, but I was getting good looks," said Augustin, who missed 11 of his first 12 shots. "It just wasn't going down, but I made them when it counted."
Under the previous regime of quick-hook Larry Brown, Augustin might have found himself on the bench. But Silas, who is 3-2 since taking over on Dec. 22, stayed with him, and it paid off in the end.
Augustin scored eight points in the final 2:08 of regulation to tie the game and the Bobcats snapped a nine-game road losing streak without leading scorers Stephen Jackson and Gerald Wallace.
"He had confidence in me and my teammates and he just told me to keep shooting and that's what I did," Augustin said.
Kevin Love had 35 points and 15 rebounds and Michael Beasley had 28 points and 12 boards for the Wolves, who turned the ball over five times in overtime to let another fourth-quarter lead slip away.
The Wolves had a chance to tie the game with a 3-pointer at the end of overtime, but they looked completely disjointed coming out of the timeout. Beasley dribbled as the clock ticked down from 13 seconds and wound up hoisting an off-balance prayer at the buzzer that was way off.
Minnesota coach Kurt Rambis waited for Beasley as he exited the court and stared him down, but Beasley walked right on by.
After the game, Rambis acknowledged that his players were not executing what he was drawing up in the huddle.
"Not accurately tonight," Rambis said. "No, they did not."
Jackson was out with a hyperextended left knee and Wallace missed his seventh game in a row with a sprained left ankle. The Bobcats were also missing center Nazr Mohammed and used a starting five with three players who average 5.3 points or fewer per game.
"It's still going to take us some time, but I liked the fact that we did not give up," Silas said. "We could have very easily done that, but our guys just kept fighting and kept fighting. When I get all of my team back, if they fight the way these guys have been fighting, we have a chance to be pretty good."
Losing to undermanned teams is nothing new for the Wolves, who dropped a home game to the Nuggets last week even though Carmelo Anthony, Nene, Kenyon Martin and Al Harrington all sat out with injuries.
After perhaps their worst first half of the season, the Timberwolves erased a 16-point third-quarter deficit and led by eight with less than 3 minutes to play.
But the youngest team in the NBA has let plenty of potential wins slip away in the final period, including at Charlotte on Nov. 11.
Minnesota led by six with 1:30 to play, but the Bobcats used a 10-1 run to win 113-110. They had both Wallace and Jackson in that one, but this time still managed to jump out to a 59-43 lead early in the second half without their two leading scorers.
Kwame Brown, who entered the night with two double-digit rebounding efforts in the previous 66 games, had 12 boards in the first half.
"This was a very frustrating game," Rambis said. "You could just feel it at the beginning of the ballgame that they didn't come out with the right type of focus and intensity to win a game in the NBA. They weren't ready to play."
The best rebounding team in the league was outrebounded 9-1 on the offensive glass and Love was limited to five rebounds as Minnesota fell behind 57-43.
The Timberwolves outscored Charlotte 30-14 in the third quarter to take back the lead, but defensive breakdowns and turnovers late in the game cost them again.
"There's not much Kurt can do," Love said. "We're the ones out there playing and making the mistakes. We were the ones who missed free throws ... committed dumb fouls, turned the ball over. It's not just one person. It's collectively, the entire unit."
Game notes
Bobcats C DeSagana Diop had surgery to repair his right Achilles tendon. The team said the operation, performed in Charlotte, was a success. His rehab is expected to take nine to 12 months. ... Thomas played with tendinitis in his right knee. He drew a technical in the fourth for gesturing toward an official. ... Rambis said F Anthony Tolliver, out with a sprained MCL in his right knee, should be ready to go Sunday.