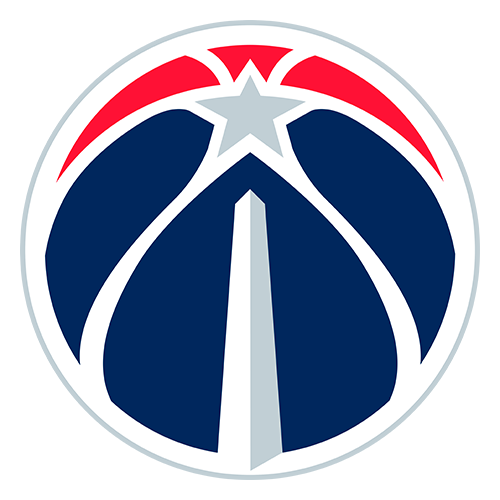 | | 1 | 2 | 3 | 4 | T |
| --- | --- | --- | --- | --- | --- |
| WSH | 20 | 26 | 25 | 18 | 89 |
| CHA | 26 | 23 | 28 | 27 | 104 |

Gerald Henderson breaks out as Bobcats drub Wizards
CHARLOTTE, N.C. -- Reporters crowded around Gerald Henderson's locker and the playful ribbing from his Bobcats teammates began with chants of "Hendo! Hendo!"
Stephen Jackson then took it a step further.
"This is my first interview ever!" Jackson yelled, pretending to be Henderson.
It just seemed that way after the often forgotten shooting guard's breakthrough game Saturday night that was more than a year overdue.
Posting career highs with 19 points and nine rebounds in 40 minutes, Henderson became the latest player to bust out in interim coach Paul Silas' freewheeling style as Charlotte beat Washington 104-89 to keep the Wizards the NBA's lone winless team on the road.
"My situation now is that Coach Silas is our coach and our team is playing a lot better and I'm playing more," said Henderson after the Bobcats moved to 4-2 since Larry Brown was fired. "I feel like I'm playing better and my teammates have a lot more confidence in me. That's where we're at. That's where I'm at and I love where I'm at."
Jackson scored 21 points and D.J. Augustin added 20 as the Bobcats pulled away early in the fourth quarter, with an aggressive Henderson playing a key role in place of the injured Gerald Wallace.
"Without him tonight, there's no way we would have won," Silas said.
Henderson's 8-of-11 shooting night and three blocks helped spoil rookie John Wall's first game in his home state since high school. The No. 1 pick in the draft had 16 points and 11 assists while playing in front of dozens of family and friends.
Kirk Hinrich scored 18 points for the Wizards, who fell to 0-18 on the road.
"I told our guys that until we can fight through adversity, we will never win on the road," coach Flip Saunders said. "We let bad plays affect us and all of a sudden we hang our heads."
The Wizards rallied from a 12-point, third-quarter deficit to briefly take the lead, but then wilted in an 11-0 Charlotte burst that carried into the fourth quarter despite Wall's solid outing.
Wall's mother, a number of cousins and a loud contingent from his high school all made the 3-hour trip from Raleigh to watch his first professional game in his home state. Wall never played in North Carolina in his lone college season at Kentucky.
"For them to see me on the last level you could reach, it meant a lot to me, especially if we could have came away with a win and our first road win," Wall said. "We just have to keep working and finally get one. We don't want to go the whole season without one."
Henderson may have wondered if he'd go his entire pro career without a game like this.
The 12th pick in the 2009 draft from Duke had been mostly an afterthought. The son of the former NBA player by the same name never cracked Brown's rotation and missed 14 games earlier this season with a sore knee.
"I'm a confident guy and I tried to stay positive but you always have doubts because you haven't done anything on this level," Henderson said. "You don't know yet."
With Wallace sidelined for the seventh time in nine games with an ankle injury, Henderson looked like a bona fide NBA contributor. He was hitting the shots he normally misses and used his athleticism to continually grab rebounds in traffic and make key defensive stops.
Not bad for a guy who had scored 65 points all season coming in and had reached 10 points in a game twice.
"He's a big help for us right now," Augustin said.
Jackson added 10 rebounds in his return after missing a game with a sore knee, helping Charlotte avenge a 33-point loss in Washington last month in what was Brown's second to last in charge.
"It was more than just our play at that time. There was a lot of stuff going on," Jackson said. "A lot of people didn't want to play because of certain situations. People were up and down about being on the team. I think Coach Silas came in and brought us a new life and hopefully you'll never see that team again."
The Wizards are still finding their identity as they struggled to get newly acquired Rashard Lewis involved. He managed only four points on 1-of-5 shooting in 28 minutes. Andray Blatche was 4 of 13 from the field.
"We have to start getting some consistency, or we have to get some other players to play in there," Saunders said. "It's like we didn't play with a purpose at times."
Game notes
Wallace could be out up to a week while Nazr Mohammed (knee) could return sooner after he sat out again. ... Wall, who shot 8 of 19, had his 10th double-double. ... Bobcats F Tyrus Thomas picked up his sixth technical foul of the season and his second in two games after complaining about a foul call in the second quarter. ... Blatche picked up a technical early in the fourth.