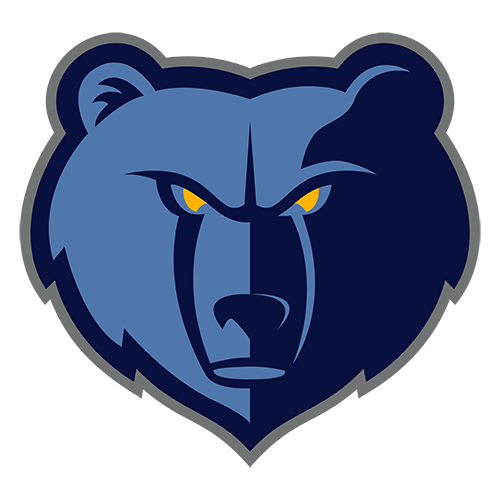 | | 1 | 2 | 3 | 4 | T |
| --- | --- | --- | --- | --- | --- |
| MEM | 15 | 16 | 26 | 25 | 82 |
| CHA | 22 | 22 | 24 | 28 | 96 |

Stephen Jackson tallies 27 to lead Bobcats to win in front of 1,000 fans
CHARLOTTE, N.C. -- Matt Carroll's first hint was the curtains blocking off the upper deck when he came out for his pregame shooting routine. The effects of a rare Southern snowstorm really hit home just before tip-off when the Charlotte guard was supposed to throw a free T-shirt into the crowd.
"I was looking around and I couldn't find anybody," Carroll said. "So I said I was going to throw it up to a zone and see if someone can get it."
No fans, no problem for these suddenly resurgent Bobcats.
Stephen Jackson scored 27 points and Charlotte beat the listless Memphis Grizzlies 96-82 on Monday night in a game played in front of about 1,000 fans who braved the treacherous roads that shut down most of the city.
"We knew we had a job to do, that's come out and play and get a win regardless," Jackson said. "You can't expect everybody to come out in his weather and drive."
D.J. Augustin added 18 points and nine assists and Carroll scored a season-best 12 points for Charlotte, which was never threatened while moving to 5-2 since Paul Silas became the coach after Larry Brown was fired. It's the Bobcats' first three-game winning streak of the season.
"The energy level is really going up," Silas said.
Not so for the Grizzlies.
Zach Randolph had 15 points and 15 rebounds but got little help as Memphis lost its second straight thanks to terrible shooting. The Grizzlies missed 33 of their first 42 shots in falling behind by 16 points in the second quarter.
"We came out and we were cold and they started making some buckets," coach Lionel Hollins said. "Everybody that shot the ball for them made buckets. Guys that hadn't shot in two years made buckets."
That was a reference to Carroll's first double-figure scoring game in more than two years, part of an odd night that included Charlotte shooting 51 percent and Memphis' top scorers coming up small.
Rudy Gay was held to 13 points on 5-of-16 shooting, Mike Conley's 13 points came on 6-of-17 shooting and O.J. Mayo missed seven of eight shots for the Grizzlies, who beat the Bobcats by 33 points last month.
"We just didn't seem like our minds were in the game," Mayo said. "I thought they came out and remembered the last game with a ready-to-play mindset."
Not even the continued absence of Gerald Wallace (ankle) and center Nazr Mohammed (knee), 18 turnovers and no fans could stop Charlotte's transformation under Silas.
Players arrived without much difficulty amid the rare intense snowstorm that dumped about six inches of snow in downtown Charlotte before turning to sleet and freezing rain. The Bobcats put a tarp on the upper deck and invited fans to sit near the court.
While owner Michael Jordan was in his customary courtside seat next to the Bobcats bench, there were large swaths of empty seats. When the music wasn't playing during the action, you could hear players talking on the court, individual conversations in the stands and nearly every heckler.
"The fans that were there you could hear everything they were saying," said Carroll, who hit 5 of 9 shots. "It was fun."
So many were scared away by the weather only four of the more than a dozen dancers showed up to perform during timeouts. People who didn't show will be able to exchange unused tickets for select future games.
Memphis seemed to be more sluggish than Charlotte's overwhelmed snow removal crews in the first half.
Starters Gay, Conley and Tony Allen combined for an 0-of-15 start from the field as Charlotte built a 38-22 second-quarter lead.
Randolph, who earlier in the day won the Western Conference player of the week award for the first time in his 10-year career, helped Memphis close to 44-31 at halftime with a late offensive rebound and hoop.
The Grizzlies, who shot 39 percent from the field with 16 turnovers, never got closer than eight points the rest of the way in their fourth straight loss in Charlotte.
"We took bad shots, missed them. They took good shots, made them," Gay said. "That was the game."
Game notes
The official attendance, which is of tickets distributed, was 10,188. ... Silas was hopeful the weather wouldn't prevent Charlotte from practicing Tuesday so Wallace could test his ankle and perhaps play Wednesday against Chicago. ... Hollins, who played briefly under Silas with the San Diego Clippers in 1982-83, was asked about Silas' claim that he was a tyrant in his first coaching job. "I wasn't listening to anything he had to say anyway," Hollins said, smiling. ... Hollins expressed frustration in rookie Xavier Henry's slow recovery from a sore right knee. "They'll learn real quick you have to play with some pain in this league," he said.