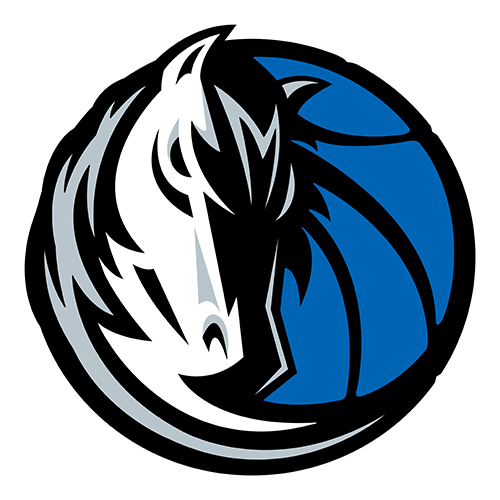 | | 1 | 2 | 3 | 4 | T |
| --- | --- | --- | --- | --- | --- |
| DAL | 31 | 24 | 27 | 19 | 101 |
| CHA | 22 | 23 | 21 | 26 | 92 |

Dirk Nowitzki, Tyson Chandler lead Mavs to 8th straight win
CHARLOTTE, N.C. -- Tyson Chandler spent most of last season limping around with various injuries, underperforming and failing to crack the Bobcats' starting lineup before being dealt essentially for salary-cap relief.
The version of the big man who returned to Charlotte on Saturday night was hardly recognizable as he collected rim-rattling dunks and key rebounds for the NBA's hottest team.
The healthy Chandler's 15 boards combined with Dirk Nowitzki's 25 points ensured the Dallas Mavericks would suffer no letdown on Saturday night. Their 101-92 victory over the Bobcats was their eighth straight.
Chandler, who added nine points, said he didn't get to sleep until 6 a.m. Saturday following a comeback victory in Boston the night before. But he provided plenty of energy for the Mavericks, who improved to 14-0 against the Bobcats and completed a 3-0 road trip that's propelled them to second place in the Western Conference.
"It's night and day the way I feel," said Chandler, slowed by ankle and toe injuries last season. "Last year I was fresh off my surgery that summer. Now it's been a year and I just feel like a different person."
Jason Terry added 21 points for the Mavericks, who have been on a roll since Nowitzki returned from a knee injury. Chandler has fueled the streak, too.
"He's been big. He's our emotional leader, our vocal leader," said Jason Kidd, who had 13 points. "He's a guy who can run the floor, finish above the rim, block shots and rebound. He's been a big part of our success."
D.J. Augustin scored 21 points and Stephen Jackson added 17 on a poor shooting night for the 7-year-old Bobcats, who have beaten every other team in the league. This time they were done in by 37 percent shooting.
"I thought we fought as hard as we could, and they're a pretty good team," Charlotte coach Paul Silas said. "They're a team that's on a roll."
A night after losing at home to Miami and before hosting fellow power Boston Monday, the Bobcats couldn't contain the big man they basically gave away last summer for payroll relief.
Chandler never got on track in Charlotte while having a somewhat difficult relationship with former coach Larry Brown. Chandler said before the game he didn't request a trade, but figured he'd be dealt.
"I think it was definitely the best for both of us," he said.
The Bobcats got center Erick Dampier, but waived him to clear $13 million off the books. Now Chandler is nearly averaging a double-double, with some teammates claiming he should be in the All-Star game.
"The presence around the basket is so important to us," Dallas coach Rick Carlisle said. "Tyson is a slender guy but he has a real physical presence on the floor. He likes contact, he doesn't shy away. His fight rubs off on the rest of us."
Chandler spent quite some time in the first half hanging on the rim after thunderous putback dunks as the Mavs built as much as a 15-point first-half lead. Clearly fired up, he also picked up a technical foul at the first-half buzzer after complaining he was held in a rebounding scrum.
The Mavericks broke the game open in the third quarter when Nowitzki hit a 3-pointer, his signature fadeaway jumper and a technical free throw in a 14-5 run that put Dallas ahead 69-51.
The technical was on Jackson, his 11th of the season, as he got into a running feud with referee Eric Dalen. After being called for a delay of game 3 minutes later, Silas took him out of the game and Jackson found a spot on the bench away from owner Michael Jordan's sideline seat.
"He's been acting that way for quite some time now," Silas said of Jackson, who is five technical fouls away from earning a one-game suspension. "That's up to him to evaluate himself."
The Bobcats did clawed back late, as Gerald Wallace's alley-oop dunk made it 87-79 with 6:04 left. But Terry's three-point play and Shawn Marion's bucket off a post move gave Dallas a comfortable margin again.
Jackson hit just 5 of 17 shots and Wallace was 6 of 15 from the field while adding 13 points and 11 rebounds in Charlotte's fourth loss in five games.
"We just need to win. I don't know the X's and O's," Jackson said. "I know we're playing hard, but I don't know. The answer to that could get me fined."
Game notes
The Mavericks have the NBA's longest active winning streak. ... Chandler, in the last year of his deal, hopes to stay in Dallas. "I love the entire organization, but it is a business," he said. ... After being the first power forward off the bench against Miami, Bobcats F Dominic McGuire was inactive as Eduardo Najera returned from an illness. ... The Bobcats fell to 12-13 at home. They were 31-10 on their home floor last season.