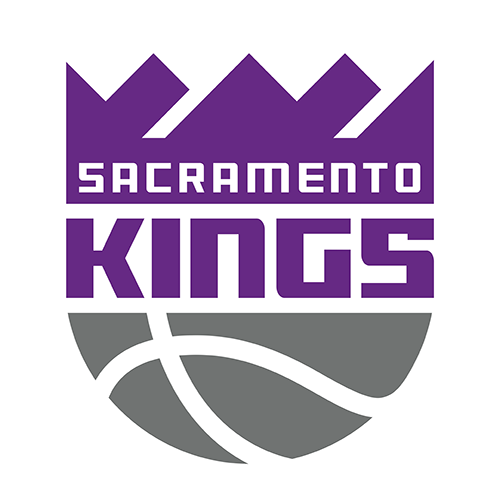 | | 1 | 2 | 3 | 4 | T |
| --- | --- | --- | --- | --- | --- |
| SAC | 30 | 14 | 29 | 25 | 98 |
| CHA | 28 | 24 | 26 | 32 | 110 |

Bobcats win first game of post-Gerald Wallace era
CHARLOTTE, N.C. -- Gerald Wallace's locker had been cleared and reassigned. He was edited out of the pregame video and Stephen Jackson replaced him as the last player introduced.
For a night, at least, the Charlotte Bobcats didn't need their former All-Star forward. With Jackson scoring 30 points, D.J. Augustin adding 23 and Gerald Henderson stepping up in Wallace's place, the undermanned Bobcats pulled away to beat the Sacramento Kings 110-98 on Friday.
But life without Wallace, the last original member of the 7-year-old franchise, was a jolt to nearly everyone involved in the organization.
"Me and Gerald had a routine. We go out, walk out, warm up together," Jackson said. "It felt different not having my brother here with me, man."
A day after trading their second-leading scorer to the Portland Trail Blazers, the Bobcats pulled away in the fourth quarter despite dressing only eight players. Henderson, replacing Wallace in the starting lineup, scored 10 of his 21 points in the final period.
Kwame Brown, the only available center, added 12 points and 13 rebounds as Charlotte moved within a half-game of the Indiana Pacers for the final playoff spot in the Eastern Conference.
"If we lose this game, it's an uphill climb," coach Paul Silas said.
Short-handed or not, most teams expect to beat the struggling Kings these days, who are without injured star Tyreke Evans, are facing distractions about possible relocation and now have more questions regarding DeMarcus Cousins.
The rookie, who was disciplined for getting into a fight with a teammate earlier this month, was benched 25 seconds into the third quarter after a silly turnover and sat out most of the second half.
Cousins declined to speak to reporters.
"I'd rather not address that right now," coach Paul Westphal said. "I thought it was the right move at the time."
Samuel Dalembert, getting extra playing time in Cousins' place, had 18 points and 10 rebounds as the Kings fell to 2-4 on a seven-game road trip.
"It's one of the worst games we played this year, especially on defense," guard Beno Udrih said.
It was a strange sight at Time Warner Cable Arena without Wallace, a former Kings benchwarmer who went from an expansion draft pickup to the face of the Bobcats.
Owner Michael Jordan sent him west to cut costs and begin a rebuilding effort despite Charlotte still being in playoff contention.
The Bobcats got two first-round picks, center Joel Przybilla, forward Dante Cunningham and forward Sean Marks, who will be waived. Przybilla, Cunningham and D.J. White, acquired in a separate deal with the Oklahoma City Thunder for Nazr Mohammed, weren't eligible to play because all the players in the deals hadn't completed their physicals.
Jackson, who moved to Wallace's old small forward spot, shook off another technical foul to hit 11 of 19 shots and all but two of his 10 free-throw attempts.
Augustin constantly beat Udrih off the dribble in hitting 9-of-11 shots and Henderson continued his strong play that helped fuel the decision to trade Wallace.
"You dream of being in the NBA, you dream of starting, you dream of playing against the best players," Henderson said.
The Kings, who took 14 fewer free throws, did get 14 points from Marcus Thornton in his Sacramento debut after he was acquired from the New Orleans Hornets on Wednesday in what's been a tumultuous week.
The Kings filed a request Thursday for an extension of the NBA's March 1 deadline to seek permission to relocate for next season. Unable to secure funding for a new arena, the Kings have been in discussions with officials in Anaheim, Calif., NBA commissioner David Stern said.
Sacramento, coming off an impressive victory at Orlando on Wednesday, gave Charlotte trouble early.
Already short-handed, a nervous Silas yanked Jackson two minutes into the game when he picked up his 14th technical foul of the season. It came less than a minute after Eli Roe, who ejected Jackson from a game earlier this season, called him for a charge.
"I just told him that he had to cool down," Silas said.
Jackson, now two technicals shy of an automatic one-game suspension, avoided an ejection while getting to the free throw line frequently even as it felt odd without Wallace.
"I think it's going to feel like this for a while, not having him by my side," he said.
Game notes
Westphal said he hasn't addressed the franchise's uncertain future with the players. "Not at all," he said. "We just talk about the games." ... Silas expects the three players Charlotte will keep in the two deals -- Przybilla, Cunningham and White -- to practice Saturday. ... The Bobcats are expected to attempt to re-sign forward Derrick Brown once they waive Marks and Morris Peterson, acquired in the Thunder trade. ... Udrih had 11 points and 13 assists.