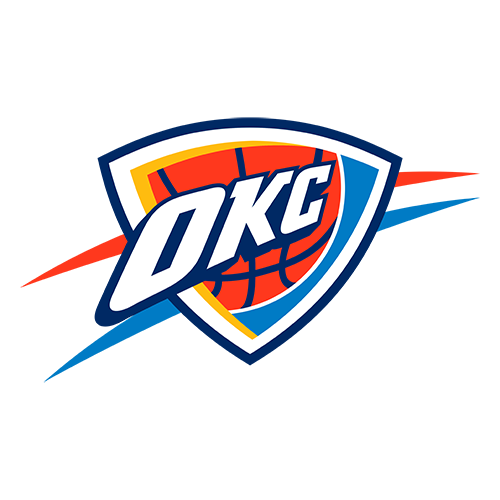 | | 1 | 2 | 3 | 4 | T |
| --- | --- | --- | --- | --- | --- |
| OKC | 25 | 33 | 32 | 16 | 106 |
| DAL | 24 | 27 | 19 | 22 | 92 |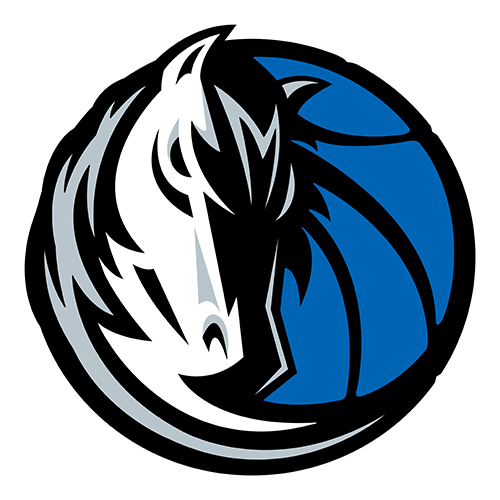 Kevin Durant nets 21 points as Thunder drop champs
DALLAS -- While competitors like the defending champion Dallas Mavericks have altered their rotations, the Oklahoma City Thunder is standing pat.
Kevin Durant scored 21 points and reserve James Harden added 16 to lead the Thunder to a 106-92 victory over the Mavericks on Sunday night in the preseason opener for both teams.
The Thunder reached the Western Conference finals last season before falling in five games to the Mavericks.
Oklahoma City has kept its young rotation intact, and the Thunder expects a smooth transition into the regular season.
"It should help a lot as far as chemistry is concerned," said Durant, the NBA scoring leader last season at 27.7 points per game, whose aggressive play led to a 13-for-14 night from the free throw line. "We've been together for a while. We know each other's games. Hopefully, our young legs push us through it."
Oklahoma City went 31 for 55 from the field and 10 for 21 from beyond the 3-point line to help negate 25 turnovers that led to 33 Dallas points.
"Offensively, we were sloppy with the ball," Thunder coach Scott Brooks said. "Too many turnovers. But that's something we have to work on and we will correct."
Lamar Odom, acquired from the Los Angeles Lakers in a trade on Dec. 11, had 14 points and seven rebounds in his Mavericks debut.
Dirk Nowitzki and Jason Kidd, leaders of the Mavericks' title run, were in uniform and are healthy but were rested. Delonte West and Odom started in their place.
Dominique Jones and Rodrigue Beaubois took advantage of additional minutes to score 17 points apiece, pacing Dallas.
"(Nowitzki and Kidd) being out, we're not going to be the same team, but that's all right," Mavs coach Rick Carlisle said. "We need to see other guys. Our philosophy is that when we're without any of our guys, the guys that are available need to get the job done. We weren't able to do it tonight."
The Mavs are working newcomers Odom, Vince Carter and West into their rotation, looking to make up for the losses of key rotation members Tyson Chandler, J.J. Barea and Caron Butler to trades or free agency.
The teams complete their two-game home-and-home exhibition set Tuesday night at Oklahoma City, and Nowitzki and Kidd are expected to play.
The Thunder took control with an 11-0 second-quarter run that included two 3-pointers from Daequan Cook, expanding a 25-24 lead after one quarter to 58-51 by halftime.
Oklahoma City went 7 for 11 from 3-point range in the first half, with Cook hitting 3 of 4 from beyond the arc.
Durant's nine points in the third quarter, all on foul shots, pushed the Thunder to a 90-70 advantage entering the fourth.
Dallas was 7 for 21 from the floor in the third quarter as the Thunder turned up the defensive pressure.
"Our defense was pretty good," Durant said. "We were making our rotations, helping each other out, and we got to the free throw line."
Dallas opened the fourth quarter with a 14-0 run and pulled as close as 93-88 on Ian Mahinmi's dunk with 5:04 remaining.
But the Thunder scored the next five points, including a pair of jumpers from Eric Maynor, for a 98-88 edge with 3:21 left, closing out the Mavs.
Game notes
Carlisle said his primary goal in a short preseason is getting his veteran team into game shape. "Our guys would benefit from a longer camp, but that's not in the cards," Carlisle said. ... The Mavericks open the regular season on Christmas Day, hosting Miami, their opponent in the finals. The Thunder host Orlando on the same day.