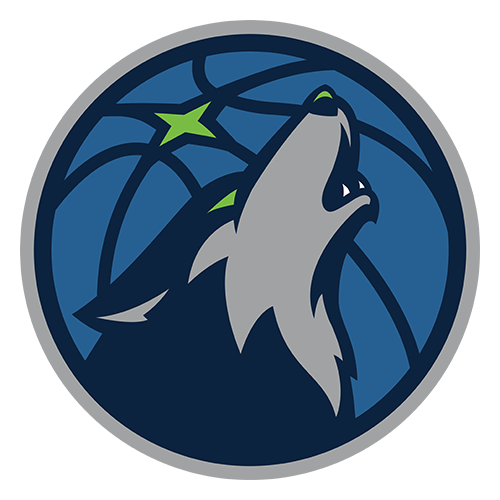 | | 1 | 2 | 3 | 4 | T |
| --- | --- | --- | --- | --- | --- |
| MIN | 16 | 21 | 26 | 24 | 87 |
| NO | 21 | 17 | 13 | 29 | 80 |

Kevin Love, Ricky Rubio key in Timberwolves' win
NEW ORLEANS -- Kevin Love shot just as poorly in the first half against New Orleans as he had in his last two games, but he refused to back down.
Love scored 17 of his 34 points in the third quarter, Ricky Rubio hit the tiebreaking free throws in his first career start, and the Minnesota Timberwolves beat the Hornets 87-80 on Friday night.
The Timberwolves, who trailed for the entire first half, went ahead for the first time when Love made his first three shots after the break, keying a 15-2 run. He hit 5 of 7 from the field in the third quarter, finishing with a chippie that gave the Wolves their largest lead, 63-49.
"I needed to get myself going," he said. "A slump is like a comfortable bed -- easy to get into and hard to get out of. I just wanted to keep shooting. I was shooting the right shots the past 2 ½ games. They were right there for me, so when they finally started falling, it felt great."
Rubio finished with 12 points and nine assists, including four free throws when he drew fouls in the final two minutes. The Timberwolves finished 33 of 38 from the foul line, and Love hit his first 17 before missing one in the last minute.
"My teammates expect me to go out there and perform," Love said. "Win, lose or draw, whether I'm having an off night or shooting 100 percent from the field, they are going to be with me. I just wanted to continue working."
Marco Belinelli scored a season-high 20 points for the Hornets, who rallied from a 14-point deficit to the tie the score three times in the fourth quarter before losing for the eighth time in nine games and their fifth in a row at home. Emeka Okafor contributed 16 points and 14 rebounds. Jarrett Jack had eight points and nine assists.
"We have to learn how to play defense without fouling," Jack said. "We put them in the penalty in the very early stage of the fourth quarter. When you dig yourself a hole in this league, very seldom do you get out."
New Orleans pulled into its final tie at 78 on a 3-pointer by Belinelli with a little more than 2 minutes left, seconds after Hornets rookie Gustavo Ayon blocked a layup attempt by Wayne Ellington. As the Timberwolves screamed for goaltending, Belinelli set up behind the arc, and Jack found him for the open shot.
Rubio responded with two free throws to put Minnesota ahead 82-80. After Ayon missed a running bank shot, Rubio hit two more foul shots. Love finished off the Hornets by sinking two free throws and grabbing an air ball from Belinelli with 29 seconds left.
"Ricky's looked comfortable all year," Love said. "He made good plays to get those fouls. He hit big free throws, we got good stops and that's what ultimately won us the game."
Minnesota's big run started when the Timberwolves scored the last five points of the first half. Luke Ridnour sank a long-range 3-pointer with 1.4 seconds left to close the gap to 38-37.
Belinelli hit two 3-pointers and Ayon scored five points -- surpassing his season high -- as the Hornets came back in the fourth.
The struggling teams matched each other missed shot for missed shot in an ugly first half. Minnesota went 12 of 37 from the field (32 percent), while New Orleans hit 17 of 45 (38 percent), taking a 38-37 lead.
New Orleans guard Greivis Vasquez floated the ball about a foot past the rim on a runner from the side. Ridnour hit the side of the backboard with a bad-angle attempt from the baseline, drawing a lingering grimace from coach Rick Adelman.
The Hornets' Chris Kaman went 0 for 7 on his way to an 0-for-10 night. Love sank just one of his six attempts.
"He was thinking too much and trying to create more than he needed to," Adelman said. "He just started catching the ball, facing up and shooting it. Once he made some shots he seemed to settle down."
The Timberwolves were fortunate to be down only five at the end of the first quarter. They committed seven turnovers, leading to 13 Hornets fast-break points in the first 7:30, one below their season high for a game. Other than Wesley Johnson, no Minnesota player hit a shot from the field in the first nine minutes.
Game notes
The Hornets and Timberwolves each had two key contributors unavailable with injury. For New Orleans, guard Eric Gordon missed his fifth consecutive game with a sore knee, and forward Trevor Ariza missed his sixth game in a row with a strained groin. For Minnesota, second-leading scorer Michael Beasley sat out his fourth consecutive game because of a sprained right foot, and reserve guard J.J. Barea (11.4 ppg) missed his second game in a row with a sprained right ankle. ... The Hornets have not scored 100 points through 11 games, and only one of their opponents, Philadelphia (101), reached 100. After going 1 of 16 on 3-pointers against Oklahoma City on Wednesday, the Hornets missed their first seven vs. Minnesota before Vasquez made one.