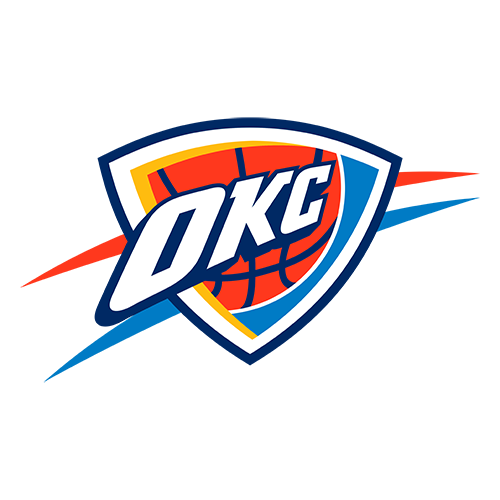 | | 1 | 2 | 3 | 4 | T |
| --- | --- | --- | --- | --- | --- |
| OKC | 26 | 27 | 10 | 29 | 92 |
| PHI | 24 | 24 | 19 | 21 | 88 |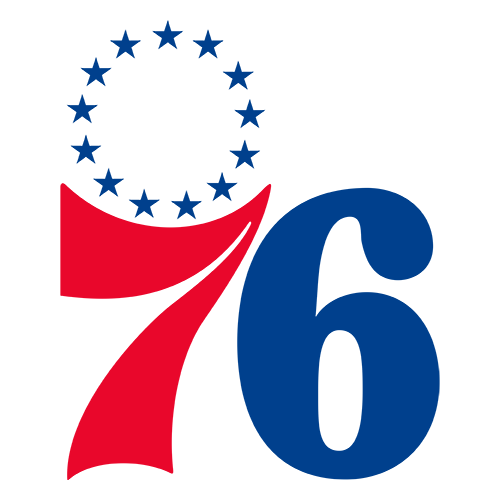 Kevin Durant, Russell Westbrook key late as Thunder rally
PHILADELPHIA -- On a night when Kevin Durant and Russell Westbrook were missing more shots than usual, the All-Star duo did the little things to win.
Durant scored eight of his 23 points down the stretch and Westbrook had 22 points and 13 rebounds to lead the Oklahoma City Thunder to a 92-88 victory over the Philadelphia 76ers on Wednesday.
James Harden added 16 points as the NBA-leading Thunder overcame a seven-point deficit in the fourth quarter and won their sixth straight game.
Durant and Westbrook combined to shoot just 36.8 percent (14 of 38), but Durant made a clutch steal late and Westbrook had seven offensive rebounds, including a key one in the final seconds.
"That kid is an amazing athlete," Thunder coach Scott Brooks said of Westbrook. "He's dynamic and that last rebound was huge. That's our guy. He's so good, you kind of get used to him making plays like that."
Andre Iguodala and Jrue Holiday each had 18 points for the Atlantic Division-leading 76ers, who beat Detroit on Tuesday night to snap a five-game losing streak.
Coming off his MVP performance in the All-Star game, Durant had a tough time duplicating that 36-point effort in the West's win over the East on Sunday. The two-time scoring champion shot 7 of 18 but delivered at the end.
"That's the type of game we needed," Durant said. "We missed a lot of easy shots, but we came out with a win."
Sixers coach Doug Collins was back on the bench after watching the fourth quarter of the 97-68 win at Detroit from the locker room because he was dizzy. Collins said he felt great and that the dizziness was caused by dehydration.
For a while, it seemed the Sixers were going to give Collins another reason to feel better.
Following a timeout by the Thunder, Iguodala's steal led to a jumper by Holiday that put Philadelphia up 84-77 with 5:31 remaining.
But the Sixers missed their next 10 shots and Oklahoma City took advantage.
Durant hit a jumper and 3-pointer. His free throw with 3:20 left tied it at 85.
Serge Ibaka put the Thunder up 87-85 on a pair of free throws with 1:53 remaining. A free throw by Kendrick Perkins made it 88-85. After Lou Williams missed a 3-pointer, Perkins missed two free throws with 20.4 seconds to go. But Durant's steal at the other end and a free throw put the Thunder up 89-85.
Iguodala hit a 3-pointer with 4.9 seconds to go to get Philadelphia within one. But Durant made a free throw and then Westbrook made two to seal it after getting a rebound off Durant's miss.
The Thunder won the battle on the boards, outrebounding the Sixers 56-39. They also had a significant edge at the foul line, going 26 of 34 while Philadelphia was just 10 of 12.
"We're not a team that gets to the foul line," Collins said. "We got beat by 16 points at the foul line. We're still going to keep driving in there."
The Thunder were the West's No. 4 playoff seed last season when they fell two wins short of reaching the NBA Finals. They're aiming to win a championship this season and are ahead of the pack in a tough conference.
Tough defense helped Oklahoma City pull this one out, and that's the team's mentality the rest of the way.
"Our mindset to win this game was to make stops on the defensive end," Harden said. "We have to have a defensive mentality."
Despite losing six of seven, the upstart Sixers are still the frontrunners in their division.
The Sixers used a 10-0 run to take their biggest lead, 63-55, in the third quarter. Jodie Meeks followed a thunderous slam by Iguodala with a fast-break layup to cap the run. Daequan Cook ended it with a 3-pointer and the Thunder cut the deficit to 67-63 after three quarters.
Durant and Philadelphia's Evan Turner drew technicals and had to be separated after a mini-scuffle in the final minute of the first half. Durant heard loud boos when he got the ball on the next possession, but he silenced the crowd with a 3-pointer that gave the Thunder a 53-48 lead going into halftime.
"We defend. That's one thing we are consistent with. We just have to keep doing it," Brooks said. "But they defend, too. That's why this is such a great win. Because that team over there is one of the best defensive teams in the league."
Game notes
Sixers center Spencer Hawes missed his 11th straight game because of a strained left Achilles. The Sixers are 12-2 with the 7-footer in the lineup, 9-13 without him. ... Former Sixers coach and All-Star guard Maurice Cheeks, an assistant with the Thunder, got a standing ovation when he was shown on the video screen in the second quarter. ... The Thunder are 13-6 on the road, 15-1 at home. ... Perkins earned his 12th technical foul in the fourth quarter. He's one away from a one-game suspension. ... Oklahoma City won despite shooting 9 of 36 in the second half, including 2 of 20 in the third quarter.