| | 1 | 2 | 3 | 4 | T |
| --- | --- | --- | --- | --- | --- |
| CHI | 30 | 26 | 38 | 18 | 112 |
| CLE | 28 | 16 | 27 | 20 | 91 |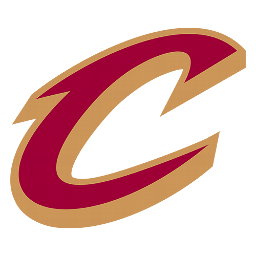 Derrick Rose, Luol Deng help Bulls win fifth straight
CLEVELAND -- Once Derrick Rose decided it was time, it was time.
And there wasn't a thing the Cleveland Cavaliers could do to stop it.
The NBA's incumbent MVP took over in the third quarter, scoring 10 of his 19 points and adding six of his nine assists. He led the Chicago Bulls to their fifth straight win, 112-91 on Friday night over the Cavaliers, who were without rookie guard Kyrie Irving.
Luol Deng scored a season-high 24 points and Carlos Boozer added 13 points and 11 rebounds for Chicago.
But it was Rose, the Bulls' fearless point guard and leader, who made it possible.
"D-Rose can do whatever he wants whenever he wants," Boozer said. "The great thing about him is any moment he can take over a game. He has his imprint on every game we play. It's fun playing with him, but it's also fun to watch."
Up by 12 at halftime, Chicago built a 24-point lead in the third quarter and coasted to its 12th win in 14 games to stay on Miami's heels for the best record in the Eastern Conference.
The Bulls had to work a little harder than they did on their previous visit to Cleveland.
On Jan. 20, they beat the Cavaliers by 39 despite not having Rose, who was sidelined with a sore toe.
This time, Chicago didn't pull away until midway through the third, when Rose turned his game up a notch and the Bulls ratcheted up theirs.
Driving to the basket whenever he felt the need, Rose accounted for 22 points in the quarter as the Bulls scored 38 and ended any lingering suspense. The Cavs had no one to challenge Rose, who powered his way inside, drew body contact and converted a three-point play to make it 89-66.
"I'm a driver," Rose said with a shrug.
The Cavs came in with a game plan to put the brakes on Rose.
He ran it over.
"The one thing you want to try to get him to do is shoot jump shots, clog the paint," Cleveland coach Byron Scott said. "But when you're coming down in transition, he's just one of those guys who has an unbelievable ability to get to the basket and make shots, even with contact.
"You've got to give him a lot of credit. He is a special basketball player. That's the bottom line."
Deng's 3-pointer with 11 seconds to go put the Bulls ahead 94-70, causing many Cleveland fans to grab their jackets and head toward the exits.
Rose, Boozer and fellow starters Joakim Noah and Richard Hamilton didn't even have to play in the fourth as Chicago's backups also controlled the Cavs.
"Our guys' attitude has been great all season," Bulls coach Tom Thibodeau said. "In this league, you get in trouble if you feel good about a win you had in the last game or you look ahead to another opponent. That's when you get hurt. You have to concentrate on what's in front of you. Being ready is the big thing."
Antawn Jamison scored 22 for Cleveland, 0-3 since the All-Star break.
"It's disappointing," he said. "Against a team like that you have to bring it for 48 minutes. We only did it for 12. It's the realization that we've got a long way to go."
Irving has been fighting a flu bug for several days and missed his fourth game. The Cavs sorely missed their leading scorer and playmaker while dropping their fourth straight.
Not feeling well, Irving stayed home from the morning shootaround. He arrived at Quicken Loans Arena several hours before tip-off and shot around on the floor before doctors decided to have him take the night off. Scott said the 19-year-old picked up "a bug" during All-Star weekend in Orlando "that finally caught up with him."
Irving's illness prevented him from matching skills with Rose for the second time. It's possible they won't face each other at all this season. Cleveland visits Chicago in the regular-season finale, but Rose will only play if that game has any impact on the playoff seedings.
Even Rose is looking forward to a duel with Irving.
"He's a good young player," Rose said. "I was watching him all the time at Duke. I just can't wait for it."
Scott said he addressed the recent embarrassing blowout against the Bulls, who despite not having the league's reigning MVP, destroyed the Cavs 114-75 -- the most lopsided loss in Cleveland history.
Scott's message?
"Man up," he said.
The Cavs did for as long as they could.
Cleveland only trailed 30-28 after one quarter, but the Bulls began to show their weaponry in the second.
Kyle Korver made three consecutive 3-pointers to help Chicago open a 15-point lead. The Bulls only led 56-44 at half, and the Cavs must have felt they had a chance when they returned from the break.
Rose, though, had other plans.
"When you play against a team as good as they are -- and they are definitely one of the best teams in the league -- you can't have the unforced turnovers that we had," Scott said. "You can't make the defensive mistakes that we made. Some of the lapses that we had defensively killed us.
"You have to play, I wouldn't say perfect basketball against them, but pretty close because they are that good."
Game notes
After playing 10 of 11 at home, the Cavs will hit the road for seven of their next 11. ... The Bulls are 16-0 on the road this season when leading at half. ... Seldom-used Bulls reserve Brian Scalabrine came in with less than four minutes left, delighting Chicago fans, who roared when he knocked down a 3-pointer in the final minute.
Regular Season Series
CHI leads 2-0
Rocket Mortgage FieldHouse
Attendance: 20,562
Capacity: 19,432
Referees:
James Capers
Tommy Nunez Jr.
John Goble
2023-24 Central Standings