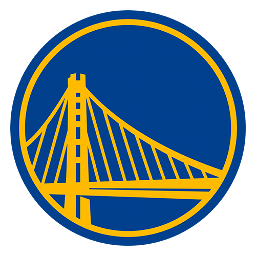 | | 1 | 2 | 3 | 4 | T |
| --- | --- | --- | --- | --- | --- |
| GS | 41 | 24 | 24 | 31 | 120 |
| WSH | 24 | 27 | 20 | 29 | 100 |
Warriors romp to hand Wizards 7th loss in last 8 games
WASHINGTON -- The Golden State Warriors found the perfect remedy for a team struggling through a long road trip: the Washington Wizards.
The Wizards, on the other hand, seem to have no answers after a performance their coach termed "unprofessional."
Golden State found the 3-point shooting touch that had been missing for the previous five games of the road swing and routed the Wizards from the opening quarter in a 120-100 win Monday night.
The Warriors were 15 for 23 on 3-pointers, a season-best 65.2 percent.
"It was like the basket was big for everybody. Everybody was making shots," Monta Ellis said.
Ellis led the Warriors with 25 points and was 10 for 16 from the floor, including 2 for 4 on 3-pointers. He didn't play at all in the fourth quarter as both teams emptied their benches.
The long-range barrage was a sharp turnaround from the previous five games, when the Warriors shot 24.2 percent from 3-point range.
"I wish they would have came a little bit earlier, but we're going to take this one, go home and see what happens," Ellis said.
Klay Thompson scored 18, and David Lee had 13 points and 10 rebounds for Golden State, which had six players in double figures. It was Golden State's highest-scoring game since beating Toronto 138-100 on March 25, 2011.
Nick Young scored 25 points, 15 in the fourth quarter, and John Wall had 20 points and 14 assists for Washington, which lost for the seventh time in eight games.
"We get one win and come into a situation where we have a team at the end of a road trip, in a back-to-back and we come in with that effort to start the game," Washington coach Randy Wittman said. "Inexcusable, and that's on me. ... That is unprofessional. I apologize to everybody that had to watch it and had to come here tonight."
Golden State had run into problems in the second half their previous two games, scoring a then season-low 36 second-half points in a 105-83 loss at Philadelphia Friday. The Warriors had an even worse showing Sunday at Toronto, scoring 28 points and losing 83-75 despite taking a nine-point halftime lead.
This time, Golden State jumped out to a lead so big there was no chance of giving it up in the second half. Ellis hit a running 3-pointer at the first quarter buzzer to put Golden State ahead 41-24. The Warriors shot 71.4 percent from the field in the quarter, and were 5 of 6 from 3-point range. It was Golden State's highest-scoring quarter this season, and the most points the Wizards have allowed in a quarter.
"Some guys knew, we lost the game before we came on the court," Wall said. "Too much joking in the locker room. Too much joking through warm-ups."
It never got better for Washington. The Warriors extended the lead, going on a 19-2 run that started late in the opening quarter and into the second to make the lead 48-24, and they led by as many as 25 in the second quarter.
The Verizon Center crowd of 17,843 let the Wizards know they were unhappy with one of the team's worst home performances this season. Forward Andray Blatche has been the target of fans' ire for much of the season, and playing in his second game after missing more than a month with a strained left calf he was booed as soon as he checked into the game in the first quarter, and heard more throughout the game.
"You're home and people that's supposed to have your back don't have your back. Instead of encouraging you to get better, they push you down and hope you do worse," Blatche said. "Every time I touch the ball, I'm second-guessing. I'm trying to avoid the boos. Trying to play a perfect game so I don't have to hear it so I can help my team win."
Ellis made sure Golden State didn't have another second-half collapse, scoring 10 of the Warriors' 24 points in the third quarter and ensuring Washington never built momentum for a comeback. Both teams looked like they were on cruise-control for the final period with most of the starters on the bench.
The Warriors finished the road trip 3-3 and will return home confident their long-range game is back.
"I'm not a coach that's going to tell them to stop shooting. Fortunately tonight they started falling," Golden State coach Mark Jackson said. "This was a great win, and it certainly does make the trip back home a little easier."
Game notes
Warriors G Stephen Curry (strained tendon in his right foot) had his first significant playing time in five games, scoring 12 points in nine minutes. Curry had played just 3 seconds in the previous four games. "If it was a closer game I would have kept him out there a little bit longer, but it made no sense to risk anything," Jackson said. "He jumped in the pool and he got out." ... Washington's Young (bruised right knee) returned after missing Saturday's game. ... It was Wall's third double-double in five games. .... It was the 100th win of the series for the Warriors. Golden State is 100-80 all-time against Washington.