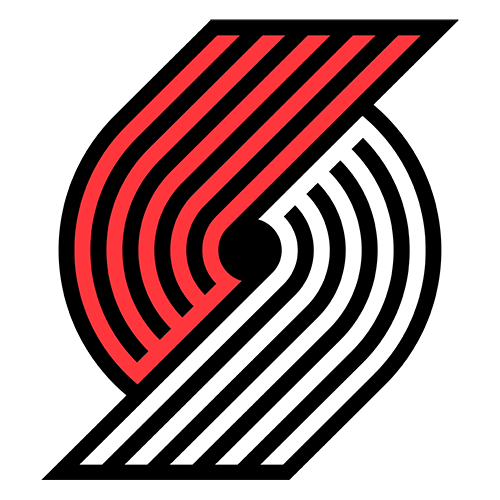 | | 1 | 2 | 3 | 4 | T |
| --- | --- | --- | --- | --- | --- |
| POR | 14 | 12 | 18 | 19 | 63 |
| NO | 19 | 19 | 29 | 32 | 99 |

Anthony Davis leads surge as Hornets extend Trail Blazers' woes
NEW ORLEANS -- Anthony Davis stormed down the lane, soared over a cluster of players under the basket, snagged a missed layup as it bounced off the front rim and slammed it down.
With that, the worst scoring slump the Hornets' celebrated rookie could ever recall at any level of basketball ended.
Davis had 21 points and 11 rebounds, and the New Orleans Hornets handed the Portland Trail Blazers their fifth straight loss, 99-63 on Wednesday night.
"When you see the ball go through -- a free throw, jump shot, layup, dunk, whatever it is -- the confidence just builds back up," Davis said. "When I got that first dunk, the confidence was rising and I just tried to keep feeding on it."
Davis, whose 0-for-7 shooting night on Monday in Detroit made him 1 of 13 in his previous two games, was 10 of 17 against Portland. He scored on an array of dunks, tip-shots and even jumpers from as deep as 20 feet.
For Davis, it seemed like a just result after he went to the practice gym on Tuesday -- while the rest of the team was given the day off -- and worked on his shooting.
"I was trying to keep my mind right," said Davis, who's been selected to play in an exhibition game involving top young players during this weekend's NBA All-Star festivities in Houston. "I wasn't going to take the day off."
Ryan Anderson added 14 points and Jason Smith 13, both in reserve roles. Greivis Vasquez had 10 points and eight assists.
Damian Lillard had 12 points and Victor Claver 11 for Portland, which lost starting guard Wesley Matthews to a sprained right ankle early in the game and played poorly throughout, shooting 32.4 percent (24 of 74) and turning the ball over 18 times.
"It is embarrassing -- one of the most embarrassing nights of the year," Portland forward Nicolas Batum said. "It's a rough way to go into the All-Star break, losing five games in a row with a big loss, so we just need to get back on track" next week.
New Orleans, whose record was once as bad as 5-22, heads into the All-Star break having won four of five and 14 of its last 26 games.
"I've seen a lot of growth from a lot of our guys," Hornets coach Monty Williams said.
But while the Hornets (19-34) would have to win 22 of their last 29 games just to finish at .500, the Trail Blazers (25-28), are still in contention to snag one of the last playoff spots in the Western Conference, if they can quickly figure out what's wrong.
"We are still not out of it by any means" Matthews said. "To be injured in the first minute-and-a-half and not be able to fight with my team was tough."
The Hornets led by 12 at halftime and took total control in the second half, when they outshot Portland 56.8 percent (25 of 44) to 34.2 percent (13 of 38) and outscored the Blazers 61-37.
The Hornets also outrebounded Portland 26-14 during the final two periods on their way to a lead as large as 39 points.
By the fourth quarter, the only drama concerned whether New Orleans would reach 100, a mark at which fans could get free french fries. But reserve Lance Thomas missed a free throw with 11.6 seconds left and was roundly booed. The Hornets regained possession once more in the final seconds and Brian Roberts ran out the clock in the back court with a bemused expression on his face as more boos rained down.
Afterward, Thomas wrote on his Twitter page that he would be at a downtown fast-food restaurant for an hour on Thursday night to buy fries for anyone with a ticket stub.
"I was wondering why everybody was so hyped with me shooting free throws when we're up by 30, but when I choked, I looked up (at the scoreboard) and I went, `Aw, free french fries," Thomas said.
Portland's hopes of ending its recent skid took an early hit when Matthews, who averages 15.2 points per game, collided with Austin Rivers, hurting his ankle as he fell awkwardly.
The way the Blazers were shooting, they could ill afford to lose him.
Portland shot 30.6 percent (11 of 36) in the opening half and turned the ball over 11 times.
That allowed the Hornets to build a double-digit lead even as they shot only 37.2 percent (16 of 43).
New Orleans opened the second quarter with an 11-2 run that included a pair of jumpers by Smith and Darius Miller's 3. Davis closed the run with a dunk and a tip-in, putting the Hornets up 30-16 and the lead was 38-26 at halftime.
Game notes
Aldridge, who came in averaging a team-leading 21.2 points, was 2 of 11 shooting and finished with 6 points. ... Anderson hit a 3-pointer for the 10th straight game, which also gave him at least one from long range in 50 of 53 games this season. ... Hornets G Eric Gordon, the team's second-leading scorer, was ruled out shortly before tipoff after spraining his right hand earlier in the day during shoot around, according to a team official. Gordon has missed 35 of 53 games this season, mostly because of a right knee injury. ... Portland had won five straight against the Hornets coming in.