| | 1 | 2 | 3 | 4 | T |
| --- | --- | --- | --- | --- | --- |
| WSH | 18 | 28 | 21 | 20 | 87 |
| CLE | 31 | 27 | 23 | 32 | 113 |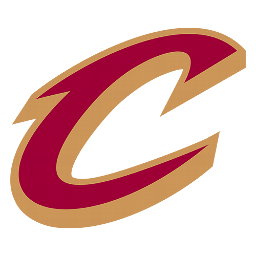 LeBron James, Kevin Love lead Cavs back to .500 with rout of Wiz
CLEVELAND -- LeBron James didn't stop after making a turnover, hustling down the floor to make up for his miscue.
Last week in Washington, he stayed behind and watched. Not this time.
James got back on defense, and the Cavs got back at the Wizards.
"We owed them," Kyrie Irving said.
James scored 29 points, Kevin Love added 21 and Irving had 18 as Cleveland exacted a little revenge on Washington with a 113-87 win over the Wizards on Wednesday night.
Five days after they were embarrassed in a 91-78 loss in Washington, the Cavs controlled this one from the start and got back to .500.
James led the way, adding 10 rebounds and eight assists in 36 minutes. The four-time MVP, who called his team "fragile" during a recent four-game losing streak, was energized from the start as he powered to the basket and imposed his will on the Wizards.
"We played basketball the right way," James said. "We shared the ball. We defended. We sustained effort for as close to 48 minutes as possible. I'm very happy and pleased with the way we've played the past two games."
With Cleveland up by 19, James took a seat with 7:52 left, getting an early start on the Thanksgiving holiday, when he plans to watch his beloved Dallas Cowboys.
Rasual Butler scored 23 and Paul Pierce had 15 for the Wizards, who got only six points from leading scorer John Wall. The speedy point guard had 28 in last week's dominant win over Cleveland and went in averaging 27 in his previous three games against the Cavs. Wall attempted just six shots while being closely watched by several defenders.
"They hit us in the mouth first," Wall said. "Every team plays different at home. Whenever we got close, they made the big shot and the big play."
James missed 13 of 21 shots last week in D.C., and was guilty of quitting on a play and standing under Cleveland's basket as the Wizards went on a five-on-four break the other way. In the first quarter Wednesday, James lost the ball trying a crossover dribble, but he didn't give up, racing back and stopping an easy bucket.
"You just can't give up on plays," he said. "It starts with me."
Cleveland coach David Blatt said the ugly loss at Washington last week "got our attention." The Cavs committed 19 turnovers, couldn't contain Wall and shot a season-low 36 percent while being outplayed at both ends before a national TV audience. Afterward, Blatt said his team was "a little bit in the dark."
The Cavs seem to be emerging from it. Their ball movement was better, they helped each other on defense and they didn't stand around waiting for James to carry them.
"I thought we played the way we should play," said Blatt, who cracked several jokes during his postgame interview session. "It's been a while since I laughed."
Wizards coach Randy Wittman was disappointed in his team's defense, which usually leads to fast-break points. Washington had just two against the Cavs.
"Our defensive pressure the last two games has been gone for whatever reason," Wittman said. "We've got to find that back."
TURKEY TIME
James said he plans to break his strict diet to enjoy turkey and all the trimmings Thursday.
"I've got to treat myself every now and then," James said, adding that dinner is not scheduled around the Eagles-Cowboys game.
"But my kids being away from me is scheduled around the Cowboys game," he said. "I need peace and quiet. It's a huge game."
TIP-INS
Wizards: G Bradley Beal made his first start this season. He missed Washington's first nine games after breaking his left wrist in an Oct. 10 exhibition and undergoing surgery. Beal, who replaced Garrett Temple, scored 10. Temple played 26 seconds after starting 13 straight games ... F/C Nene missed his second straight game with plantar fasciitis, giving Kris Humphries his second start in a row. ... Pierce is 62 points behind Reggie Miller for 16th on the career scoring list.
Cavaliers: Irving told Cleveland's coaching staff he wants to guard the opposition's best perimeter player, which meant his assignment was Wall. "I just have to do the job at stopping the head of the snake," Irving said. ... Tristan Thompson and Wall exchanged words in the third quarter and drew technical fouls while helping renew this scrappy rivalry. "We're good," Thompson said, downplaying the confrontation. "We talked after, too."
UP NEXT
Wizards: Host New Orleans on Saturday in the first of four straight home games.
Cavaliers: Host Milwaukee on Friday.
Regular Season Series
Series tied 1-1
Rocket Mortgage FieldHouse
7:00 PM, November 26, 2014
Attendance: 20,562
Capacity: 19,432
Referees:
Matt Boland
James Capers
David Guthrie
2022-23 Southeast Standings
2022-23 Central Standings