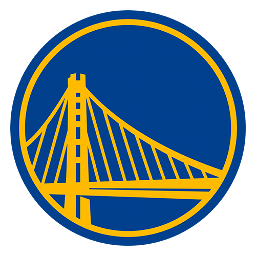 | | 1 | 2 | 3 | 4 | T |
| --- | --- | --- | --- | --- | --- |
| GS | 25 | 23 | 31 | 23 | 102 |
| MIN | 20 | 19 | 24 | 23 | 86 |
Stephen Curry, defense help Warriors upend Wolves, win 13th straight
MINNEAPOLIS -- Minnesota Timberwolves coach Flip Saunders might have come up with the best description of what it's like to play the Golden State Warriors these days.
"Ever play Risk?" Saunders said, referring to the classic board game. "I feel like I'm Macedonia with two people and I'm surrounded by 50 people and have to roll 12s 49 straight times."
For those unfamiliar with the game of strategy and world domination, that's really, really hard to do. Just like beating the Warriors.
Stephen Curry overcame an off night from long range to score 21 points and add seven assists, and the Warriors extended their franchise-record winning streak to 13 games with a 102-86 victory over the Timberwolves.
"I'm proud this meant something to us," Curry said. "The streak is what it is, but I think more so we want guys to understand we're playing well and this is a game we should win and kind of just rising to the occasion."
Curry missed six of his seven 3-point attempts, but the top-ranked Warriors' defense forced the short-handed Timberwolves to shoot 36 percent and turn the ball over 19 times to improve to an NBA-best 18-2. Klay Thompson added 21 points, and the Warriors breathed a sigh of relief after Andrew Bogut left with a knee injury early in the first quarter.
Bogut left with "right knee irritation," but both he and coach Steve Kerr said they didn't think it was anything serious.
"Bogs is fine," Kerr said.
Andrew Wiggins had 21 points and six rebounds for the Timberwolves, who are playing without three starters and have lost six in a row. Thaddeus Young added 13 points and seven rebounds for Minnesota.
Bogut left the game after just three minutes. He was laboring up and down the court, and went back to the locker room with the team's athletic trainers to get checked out.
Every time Bogut leaves the game with any injury is cause for concern. He is the linchpin of the Warriors' stifling defense, but his seasons often have been derailed by injuries, including last year when fractured ribs kept him from playing in the first-round playoff loss to the Los Angeles Clippers.
Perhaps looking past a short-handed Timberwolves team at the bottom of the Western Conference, the Warriors gave the Wolves every opportunity to stay in the game in the first half. They shot 38 percent and committed 10 of their 17 turnovers, and Curry went 0-for-4 from 3-point range.
The Wolves shot just 35.6 percent in the first half and turned it over 13 times to go into the locker room trailing by nine.
Curry missed his first five 3-pointers but hit one during a 13-0 run in the third quarter that put the game on ice.
"That never happens," Wolves forward Corey Brewer said of Curry's misses. "We had luck with us tonight and just couldn't capitalize."
TIP-INS
Warriors: Kerr joins Syracuse's Al Cervi as the only two NBA coaches to start their careers going 18-2. ... Shaun Livingston had 12 points, and Marreese Speights had 12 points and seven rebounds off the bench. ... Curry is now 2-for-12 from 3 in his past two games and went 1-for-10 from long distance Nov. 28 against Charlotte.
Timberwolves: Brewer had five steals in the first half. ... Shabazz Muhammad scored 14 points in 19 minutes after being listed as questionable with a sprained left ankle. ... Zach LaVine had a rough game with nine points, eight assists, six turnovers and a missed dunk in the first half.
STEPH RESPONDS
Warriors owner Joe Lacob created a minor stir when his remarks to a group of venture capitalists that were critical of former coach Mark Jackson were made public. Lacob told Bay Area News Group that he planned to apologize to Jackson, and Curry said he thought that was appropriate.
"I think it's an unfortunate distraction from what is going on right now," Curry said. "Obviously we're playing well, and you can pick what's the difference between this year and last year. But you were talking about two great coaches. I feel like Coach Kerr is doing his job great and Coach Jackson did his job the way he thought was right and obviously there was a lot of success with it."
UP NEXT
Warriors: Host Houston on Wednesday.
Timberwolves: Host Portland on Wednesday.